/ Source: TODAY contributor
Some 33 days after entering New York-Presbyterian Hospital, 7-year-old Heather McNamara is home, and whole, again. In a groundbreaking, highly risky surgery that medical experts say borders on the stuff of miracles, young Heather was both the donor and the recipient of life-saving transplant surgery.
Working with seven physicians, surgeon Tomoaki Kato removed six of Heather's vital organs and kept them chilled for three hours while the team removed a baseball-size tumor that had wrapped around them. The organs were then put back into Heather's body over the course of a grueling, nearly 24-hour surgery.
While Heather, of Long Island, N.Y., still faces many challenges in the wake of her medical marvel, her mother told Meredith Vieira live on TODAY Wednesday that having her daughter back home is the only thing that matters right now. "I'm very, very happy," Tina McNamara said. "Words can't even say how happy I am."
'We've got to keep searching'Tina, husband Joseph, Heather's sister Stephanie and Dr. Kato joined plucky Heather on the TODAY set to relate the extraordinary effort to save the 7-year-old's life. The family had been on an endless tour of hospitals before finding Heather's knight in shining armor in the form of Dr. Kato.
Heather's medical journey began in September 2007 when a cancerous tumor was discovered and removed from the bottom part of her stomach. But just nine months later, the cancer returned with a vengeance.
"The problem was not the cancer spreading throughout her body," Tina McNamara told TODAY. "It was what the tumor does to the organs around it. It goes after organs and destroys them."
The stricken parents consulted with hospitals from Miami to Philadelphia in an effort to find a surgery that could save Heather, but were repeatedly told the same thing — there was little that could be done other than treat Heather's vital organs as they failed, one by one.
Still, Joseph McNamara told Vieira he never lost hope. "I would look at her and just say, 'There's somebody out there, we have to keep looking, we've got to keep searching, and we will find that person,' " he said. "And we did with Dr. Kato."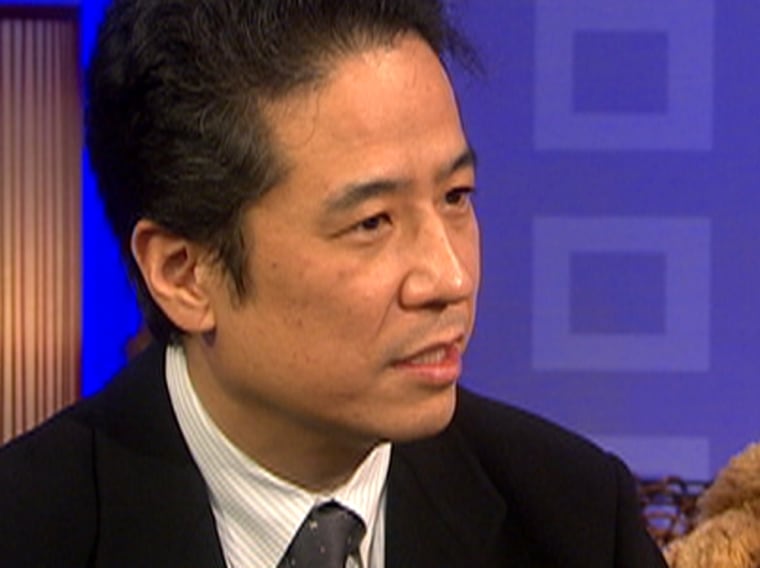 Acting on a referral from a friend, the family consulted with Dr. Kato. The incredibly intricate surgery Heather had to have to save her life had only been performed once before — by Dr. Kato himself, last year at the University of Miami. That surgery, performed on a 64-year-old woman, was deemed a success, raising hope that the doctor could succeed a second time.
'A very big future'Kato told Vieira the surgery became more than a little personal for him.
"We knew it was a huge challenge, but we looked at her and knew that if we can do it successfully she could have a very big future ahead of her," the surgeon said.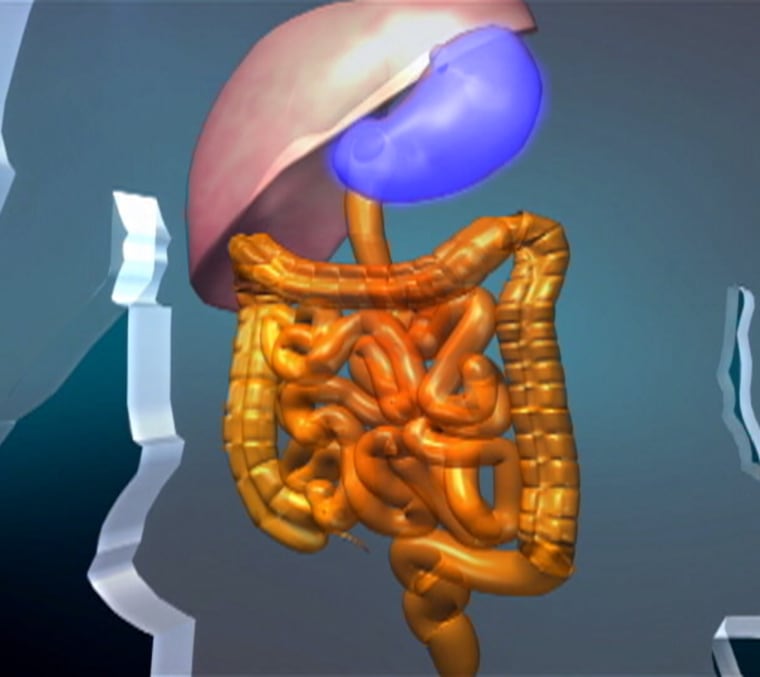 Indeed, mom Tina said she was awestruck at the level of care given to Heather by Dr. Kato and the staff at New York-Presbyterian Morgan Stanley's Children's Hospital. "She wasn't just a patient," she said. "They cared. Everybody cared. It was about Heather."
On Feb. 6, Kato performed the surgery. Heather's stomach, pancreas, spleen and liver were removed, as well as her small and large intestines. Operating on the organs that were now outside of Heather's body, doctors had a great degree of success in cutting out the tumor, but the cancer had still spread so widely they were unable to save her pancreas and spleen, and had to create a pouch from Heather's tissues to replace her stomach.
Kato told Vieira he and other doctors were "somewhat nervous" going into the surgery, but once Heather was on the operating table, "I was very confident we could pull her through."
Some 23½ hours later, doctors had done just that.
"At the end of [the surgery], really, literally, I was about to collapse," Dr. Kato told NBC. "I had to stay on the couch outside of operating for five, six hours."
Mugging for the camera
The results of the grueling but successful surgery were evident Wednesday on TODAY. Just a day removed from her long hospital stay, the adorable Heather happily mugged for the cameras, her eyes repeatedly widening while she flashed an ear-to-ear grin.
While Heather returns to a semblance of a normal home life — she told Vieira she couldn't wait to get home and play with her pet Pomeranian, Angel, and her 10-year-old sister Stephanie — she still has acute medical needs.
Now lacking a pancreas, Heather is effectively a diabetic and needs daily insulin shots. She's at increased risk of infections because she no longer has a spleen. And without a stomach, Heather wears a backpack filled with nutritional formula that feeds Heather through a tube in her abdomen.
But the day will come when Heather can eat somewhat normally again, Dr. Kato told Vieira. "She still has some time to recover, but she is going to be able to eat in the future," he said.
Mom Tina said Heather has been able to eat some potatoes and macaroni as she works her way to a fuller diet. But for now, she is able to return to the things that have given her joy in the past — the music of Miley Cyrus and the Jonas Brothers, and her American Girl dolls.
As a gift from TODAY, Vieira presented Heather with American Girl doll Chrissa, named Girl of the Year from the collection for 2009.
"She's called the Girl of the Year, and in our book, you are the girl of the year," Vieira said as she handed Chrissa to a wide-eyed Heather.
As the segment drew to a close, Vieira asked the impish 7-year-old if she wanted to say anything.
"Thank you for getting the tumor out," Heather said.