Ice dancing is a spectacle — not only for the awesome technique, cheeky expressions and fun music, but of course, for the fashion. Much of figure skating, especially ice dancing, is about creating interesting characters, and sometimes, that leads to some pretty kooky ensembles. 
No one knows the fashion of the sport better than former Team USA figure skaters Johnny Weir and Tara Lipinski. The duo have been critiquing figure skating fashion for TODAY.com during the Games, and stopped by the Orange Room to weigh in on Monday's ice dancing wardrobes.

The two weren't reserved with their judgment, getting right down to it when asked about Australian pair Danielle O'Brien and Gregory Merriman's look. "They brought the circus to Sochi," Weir joked.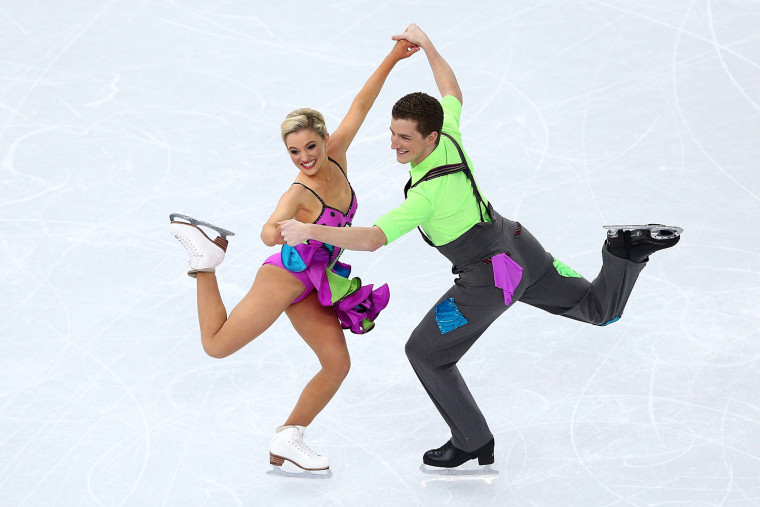 As for Germany's Nelli Zhiganshina and Alexander Gazsi, Tara Lipinski said she liked the ensemble, feeling it fit the concept for their performance. Weir disagreed.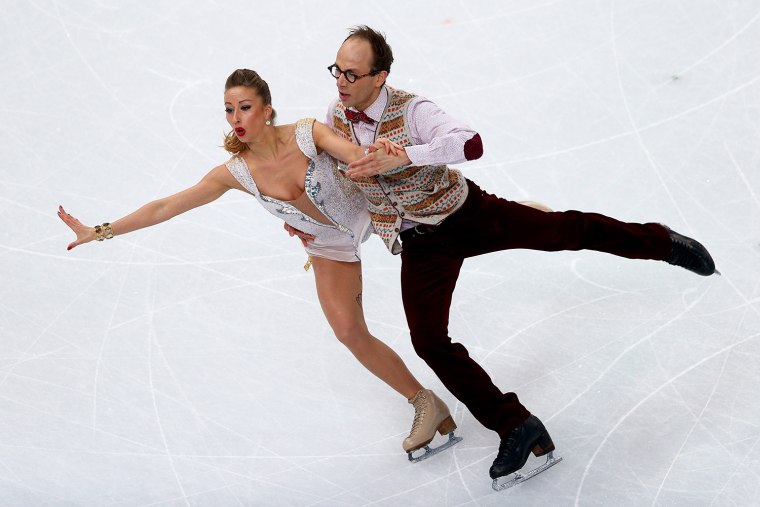 "I've said it before and I'll say it again — don't feature a sweater vest," Weir said.
TODAY.com readers voted on a selection of looks from Monday night's event, and agreed that the Australians' look was the most outrageous of the four, including these dancers from France and Germany:
Nathalie Pechalat and Fabian Bourzat, France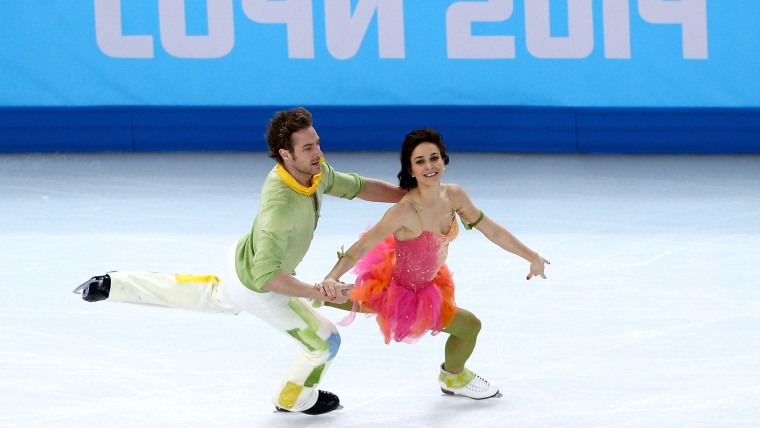 Charlene Guignard and Marco Fabbri, Italy
Check out more of Johnny and Tara's commentary:

Figure skating is one of the most fun sports to watch — not only because of how technical it is, but because of the fabulous and funky fashion. Here, Olympians, fashionistas and NBC Sports Olympics correspondents Tara Lipinski and Johnny Weir share their critique of the looks during the Sochi Games.