/ Source: TODAY contributor
This is the tale of a couple who lost their beloved beagle and then found themselves a bit lost as well. They're stuck in an utterly modern-day limbo: Sometimes, the Internet just won't let you move on.
Back in April, Beth Edinger and Jeff Abramson of Maryland joined the legions of heartbroken pet owners who don't know where their furry, four-legged family members have gone. Their 3-year-old beagle, Sassafras, shimmied away from a dog walker while they were at work, leaving them frantic.
"She was part of the dynamic of our family and she was very integrated into the family," said Edinger, 43.
The couple immediately tried the usual tactics, putting up fliers and calling her name near the scene of their happy little dog's disappearance. But before long, the power of the Internet and the good intentions of dozens of volunteers took the search for Sassafras to a level that would have been unheard-of just a decade ago.
Today, Sassafras has a website (FindSassafras.net), a documentary short ("The Search for Sassafras"), a Google Maps page, T-shirts, posters and thousands of business cards bearing her image. A professional dog tracker keeps trying to hunt down Sass's scent, and local residents keep surfacing with reports of spotting the skittish pup.
"Jeff and I didn't plan all of this," said Edinger, a librarian at a university. "It's incremental, and it just keeps building."
The thing is, Edinger and Abramson didn't start FindSassafras.net; a concerned dog lover (and complete stranger) set the site up for them as an act of thoughtfulness. They didn't make the documentary, either; that was the work of a journalism student at American University who was struck by the poignant nature of the "Have you seen me?" fliers all over his college campus.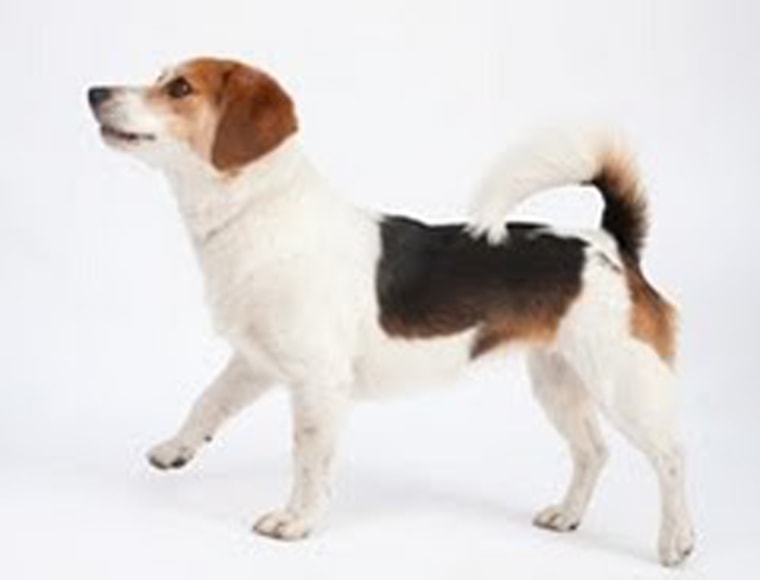 Another volunteer made the Sassafras T-shirts. Still other strangers have stepped forward in other ways, spending hours of their time posting Sassafras fliers, distributing Sassafras business cards and helping follow up on possible Sassafras sightings.
"It's totally amazing how many perfect strangers have reached out to us, and a lot of them have lost animals themselves," Edinger said. "Even now, if I see a 'lost dog' sign I will pull over and call them and ask how I can help out."
Of course, at this point, more than five long months have gone by since Sassafras' disappearance, and Edinger and Abramson are understandably weary. They both have demanding jobs, and they're the parents of a 2-year-old daughter. To find their dog, they've spent thousands of dollars and an endless blur of days off — all to no avail.
But even though they're exhausted, how can they stop searching for Sassafras when so many big-hearted strangers haven't? How can they fail to update Sassafras' blog when the saga of the slippery 20-pound dog has become a viral sensation online? How can they shun media attention when the spotlight might finally lead them back to the dog they love so much? 
In short, when will it be OK for them to let go and get on with their lives?
When giving up feels impossible
Edinger and Abramson never imagined they'd be relying on the services of a professional dog tracker who charges $100 an hour, or using the "Find Toto" service to make robo-calls in neighborhoods where people say they've seen Sassafras. Nor did they guess that their search would continue for more than five months.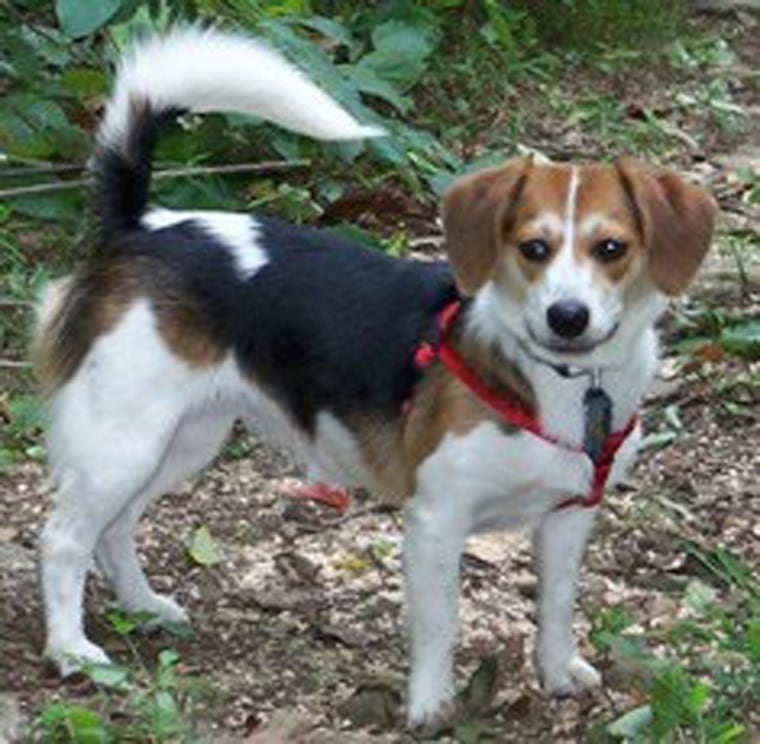 "Trackers are actually great resources for information and one of them ... said don't give up for three months," Edinger said. "So that's not hard and fast, but we figured if we go three months without a sighting or without hearing anything, then, well, you know."
The couple almost reached that point — and then, two and a half months after Sassafras' disappearance, they received word about a credible sighting of their dog. Dizzy with hope, they made plans to visit the spot along with dog tracker Sam Connelly and her sure-nosed golden retriever, Salsa.
When they arrived, Salsa picked up Sassafras' scent and strained at her harness. "I was standing there thinking, 'I can't believe this,' " Edinger recalled. "We had reached the point where we didn't really believe she was out there anymore, but this threw us right back to the beginning. We knew she had been seen there two days ago, so then it felt like she had been missing for two days. That keeps happening. The clock keeps being reset."
Such incidents have kept the search for Sass alive. With the help of their newfound and dedicated volunteer friends, the couple have handed out between 3,000 and 4,000 Sassafras business cards. They've also strategically posted fliers near any and all Sassafras sightings; they lost count at 5,000.
Most sightings tend to happen in a 5-mile radius around Edinger and Abramson's house — frequently in Chevy Chase, Md., or in the American University area. Each one provides the couple with a fortifying dose of hope, mixed with a gut-wrenching lack of closure.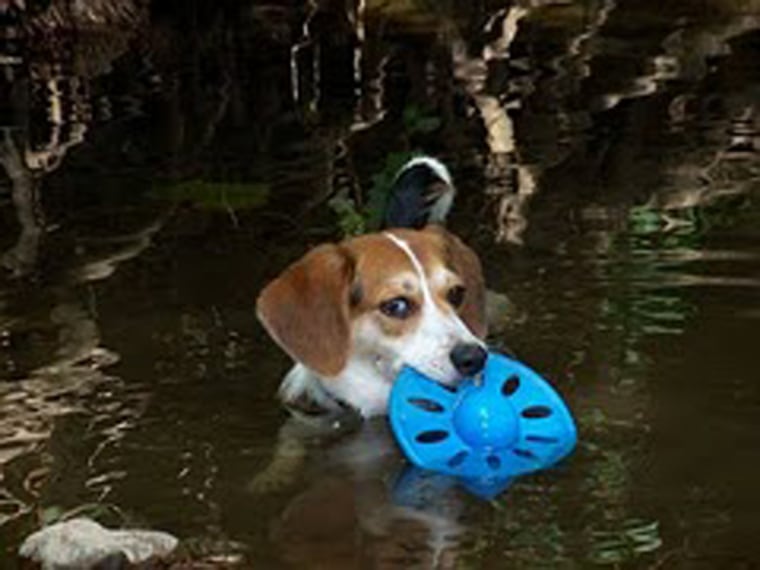 "I think eventually we'll have to force closure if we can't resolve this by bringing her home," Edinger said. "I don't actually think this is a healthy way for us to live, wondering, worrying … But then it's all absolutely worth it if we get the next phone call that says, 'She's in our yard, come and get her.' "
Keeping hope aliveIn the "Search for Sassafras" documentary, Abramson reminisces about the shockingly adorable puppy who used to sleep on his chest and make his young daughter laugh uncontrollably.
"Sass became part of our world. I don't think we're crazy in our devotion to our dog," said Abramson, 40, an expert in international policy. "I can still be hoping three years from now that ... she'll go to a vet and that vet will say, 'That dog already has a chip,' and suddenly we'll get our dog back."
And who can say what will happen? In the months to come, Edinger and Abramson may experience the joy of an unlikely animal reunion — the kind of story that tends to make headlines all over the Internet. Or, they may learn to live with a much more common reality: Being lifelong members of the fraternity of animal lovers who never find out what happened to their lost pets.
Regardless of how this particular story ends, one thing is certain: They'll never stop being grateful to the scores of volunteers who have tried so hard to help them.
"Sometimes we daydream about the party we're going to have for all these people when Sass comes home," Edinger said. "We'll have the biggest bonfire of every flier, every T-shirt. Rather than being bent over maps, it would be so great to have a drink with these people and actually have a conversation about something else."
If you know anything about Sassafras' whereabouts, owners Beth Edinger and Jeff Abramson can be reached through the site.
Need a Coffey break? Friend TODAY.com writer Laura T. Coffey on , follow her on   or read more of her stories at .