If you're going to miss the Winter Olympics after they come to a close on Sunday, we have good news — you can always relive them through these memes.
The Sochi Games supplied more than their share of hilarious Internet trends (starting almost immediately, at the, um, Opening Ceremony), so we've picked out our favorites: We hope you'll be more impressed than Ashley Wagner.
1. The stubborn ring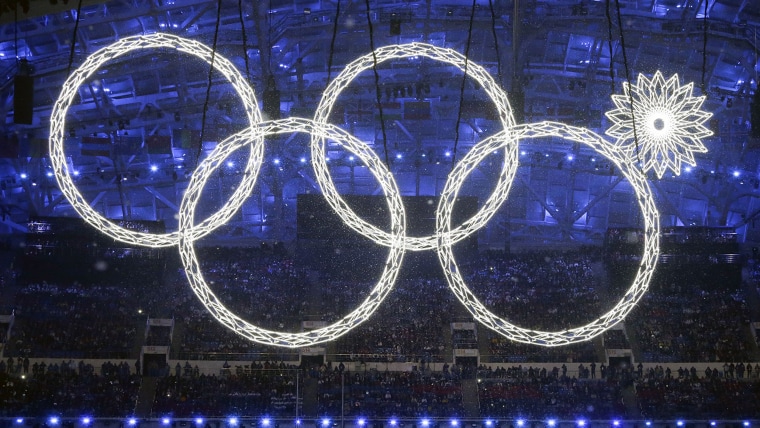 During an otherwise gorgeous Opening Ceremony, one snafu seemed to steal the show: A display involving five snowflakes which were meant to expand into the five Olympic rings. However, one of the rings failed to open, sending the web into a frenzy. 
Deputy Prime Minister Dmitry Kozak has said the sticky snowflake will be working for the Closing Ceremonies on Sunday — but our fingers are crossed for more meme potential.
2. Ashley Wagner is not impressed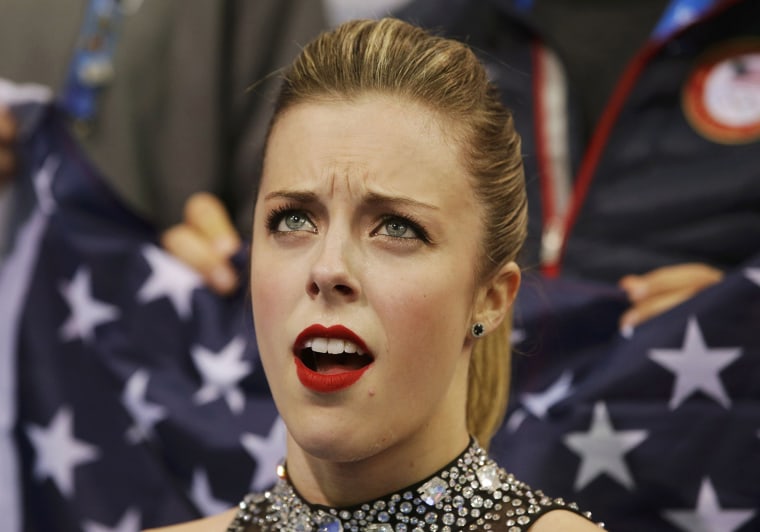 When U.S. figure skater Ashley Wagner finished her routine in the short program, she was excited to see her scores. But when the judges scored her lower than she expected, she couldn't hide her disagreement—and just like that, a meme was born.
Wagner saw the humor in her unintentional face-gone-viral, mocking it in later competition. 
3. Bob Costas' eye infection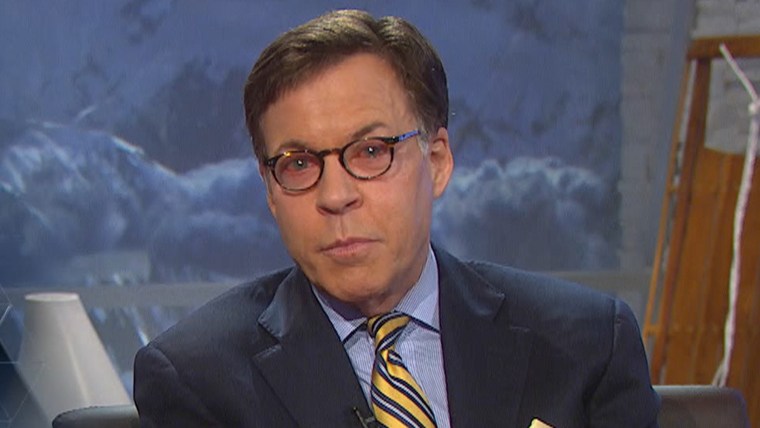 From the start of the games, viewers noted that Olympic anchor Bob Costas seemed to have a case of pinkeye in his left eye. Costas eventually confirmed it, and the infection spread to his other eye as well, sidelining him for six days of Olympic coverage. But both Costas and the Web had a sense of humor about his condition. 
Costas did eventually make it back to his anchor seat, finishing his final week of coverage. Even Matt Lauer later joked that Costas would be "catching the red-eye" back to New York. Zing! (That, too, launched some Internet love.)
4. Johnny Quinn vs. the door(s)

When U.S. bobsledder Johnny Quinn found himself trapped in a bathroom in Sochi, he knew there was only one way out — through the door. And that's exactly what he did, tweeting a photo of the aftermath. 
Thus, "Quinning" was born. 
The Denton (Texas) Police Department, even reached out to Quinn via Twitter with an offer to teach Quinn to be a "door slammer." 
As if Quinn hadn't had enough door trouble, he found himself trapped in an elevator just days later. 

5. #SochiProblems
As athletes and journalists arrived in Sochi, they took to social media to note the less-than-stellar conditions in Sochi's living quarters and Olympic Park. Thanks to the magic of the Internet, the collection of hilarious (and sometimes disturbing) living conditions spawned the hashtag #SochiProblems, which promptly went viral. 
6. The Shoshi Games/Soshi Olympics
One trend that caught fire during the games involved photoshopping Shoshanna, a character from HBO's hit series "Girls," onto the heads of various athletes in the games. The resulting meme: Soshi Olympics. 
7. Olympian faces

Olympians have been bringing a whole new meaning to the phrase "game face," as photos of the less flattering faces of competition have gone viral.
Want to see more Olympic faces? Check out this look at the "go-face" of Olympic lugers.
Follow Matt Murray on Twitter.
TODAY editor Brandon Goodwin and TODAY contributor Lindsey Green and contributed to this report.