A Texas town has erected a statue that will let future generations hearken back to a simpler, innocent time when all people did was take selfies with each other.
Residents and visitors in Sugar Land, near Houston, are puzzled or upset about the presence of the bronze statue of two women taking a selfie in front of the city's town hall.
The statue was donated as part of a 10-piece collection by Sugar Land resident Sandy Levin.
Another piece nearby shows a seated man strumming a guitar. Sugar Land's Parks and Recreation Advisory Board said the statue project seeks to represent "activities that occur in the Square."
RELATED: 'So much more than a picture': Teens create 'Love Your Selfie' videos
Seeing the statue on TODAY Wednesday, Carson Daly did the only logical thing and took a selfie with it.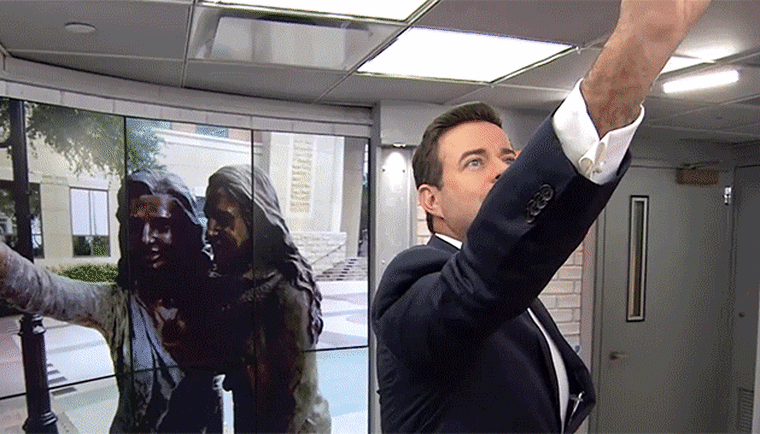 Elsewhere, reactions seemed to vary. Some said the sculpture made them depressed about the state of humanity, while others, of course, wanted to take selfies with it.
"It's in the eye of the beholder,'' Matt Lauer said on TODAY.
The selfie statue had to gain the approval of two citizen committees and the Sugar Land City Council in 2014, according to a news release, so three prominent groups signed off on it.
"There was no objection to the donation and proposed location so the project progressed,'' the parks advisory board wrote in its agenda.
Follow TODAY.com writer Scott Stump on Twitter.