Perhaps it's not uncommon for the date of a Texas high-school quarterback to be elected prom queen, but that didn't stop Cesyli Prieto, who has Down syndrome, from celebrating her title with one of her favorite activities.
"Dancing," the 19-year-old senior told TODAY.com.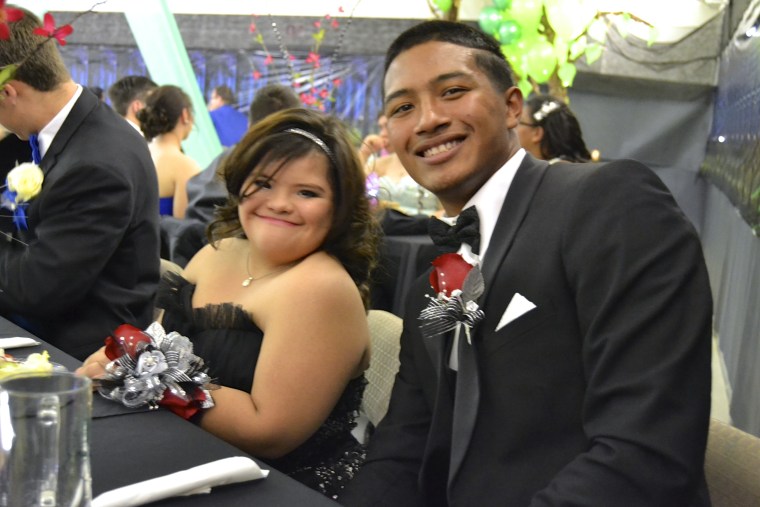 Reached by phone at McCamey High School on Wednesday, Prieto joined by her date, quarterback Adrian Alonzo, and school staff, rejoiced in telling TODAY.com about the events and emotions leading up to the April 18 dance.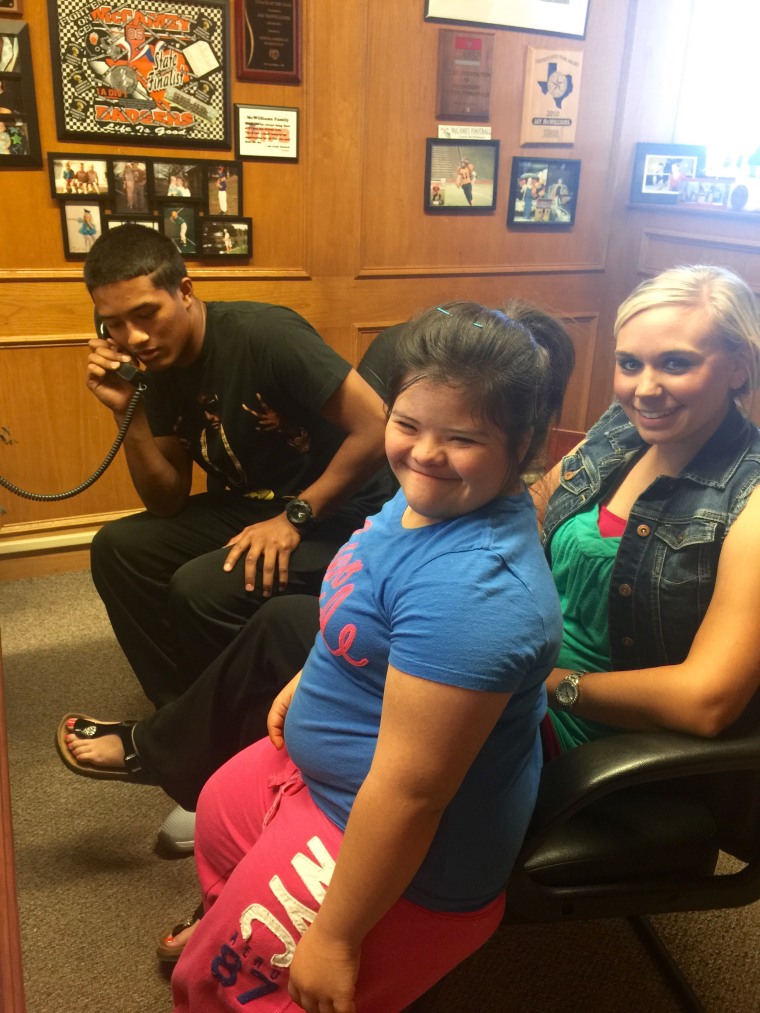 It all started on the morning of April 2, when Alonzo collaborated with teachers Bridget Mitchell and Amy Acosta to come up with a creative way to ask Prieto to attend the event with him. "I just thought she should have a chance [to go to the prom] like everyone else," Alonzo, a 17-year-old junior, said.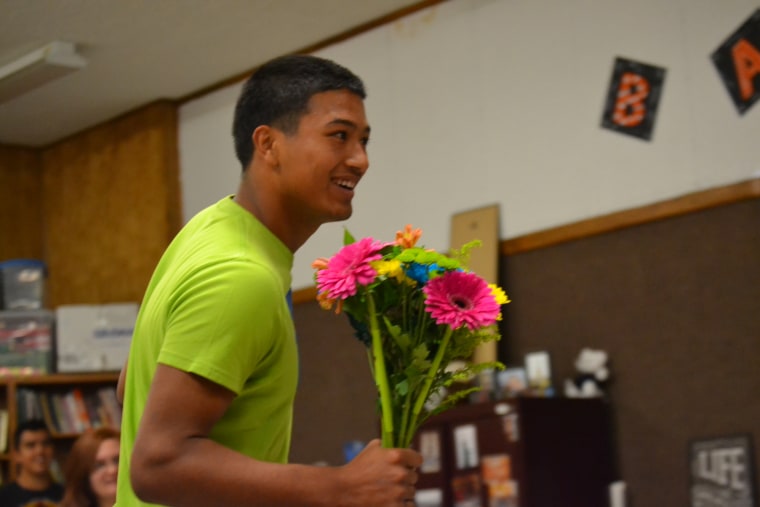 Acosta and Mitchell, Prieto's special-education teacher, helped Alonzo with a prom-posal that involved presenting her with a tiara and four small boxes, which, when opened, released a balloon featuring a letter that helped spell the word "prom." Prieto accepted.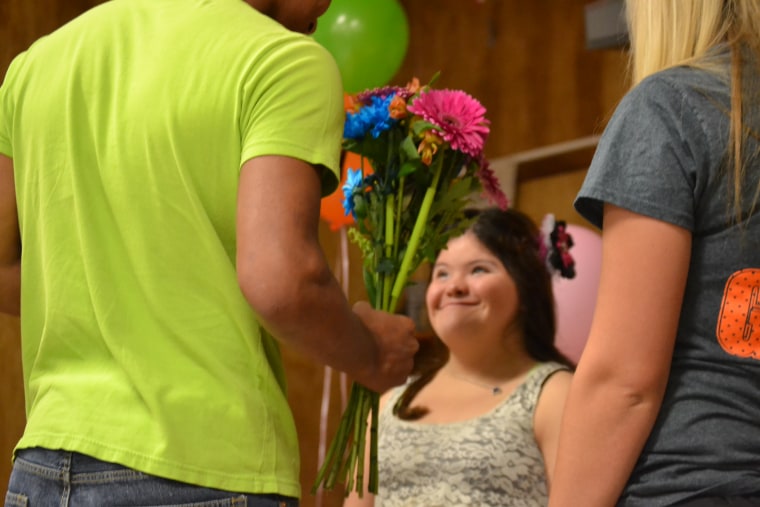 "She knew right then when he said 'prom,' she said, 'Oh, sure! Oh, OK!'" recalled Mitchell, who praised Prieto as an "amazing person" with a positive attitude. "She got super-excited. When it was all said and done, we got back to the classroom, and she refused to take off the tiara. She was dancing, being happy, and being silly. She said, 'Cesyli's going to the prom! Cesyli's going to the prom!'"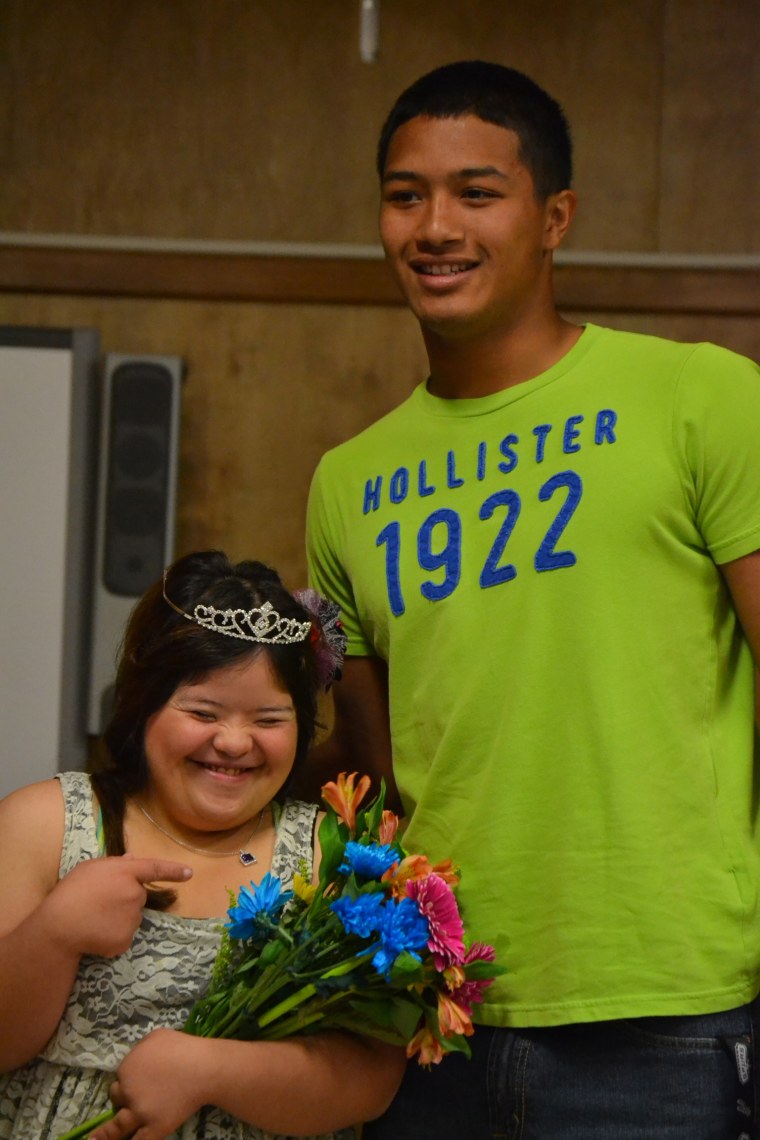 Prieto's mother, Maribel Escontrias Reyna, may have been even more excited that day, if her Facebook post is any indication.
Jay McWilliams, McCamey's principal, praised Prieto, and made a point to commend Alonzo. "He is one of the most polite, most conscientious, high-moral character kids that we have at this school," McWilliams added. "It's easy to say that because he did this, but he's always been that way."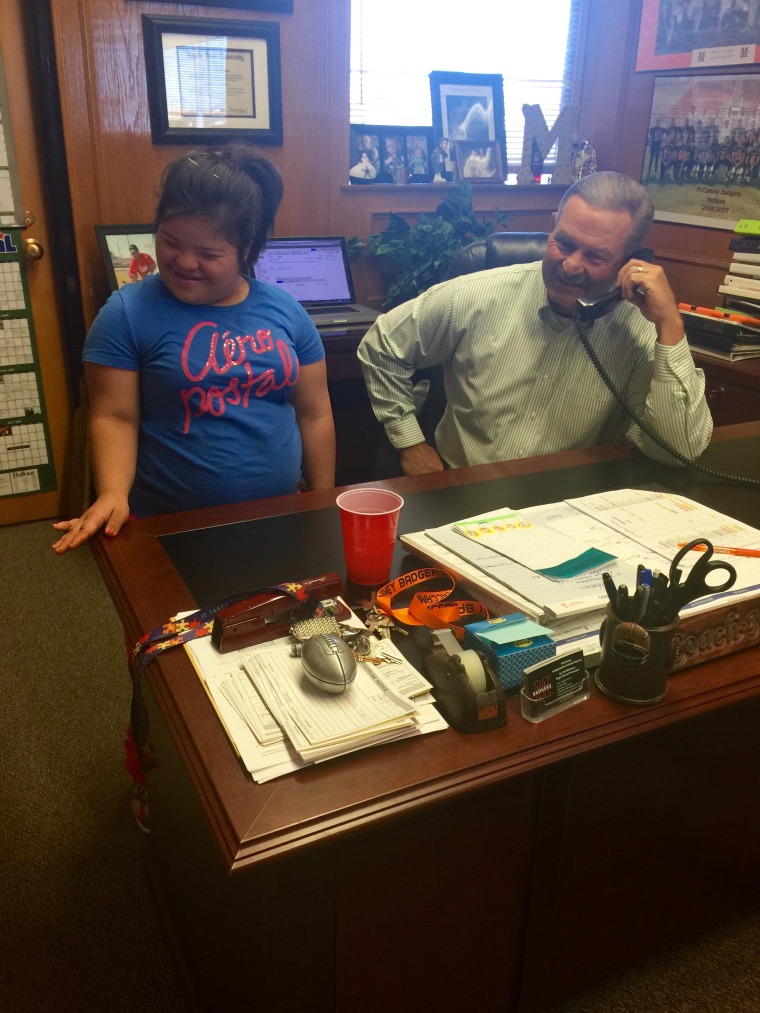 On the night of the prom, Prieto wore a sparkly black dress and tiara while posing for photos with Alonzo and their mothers.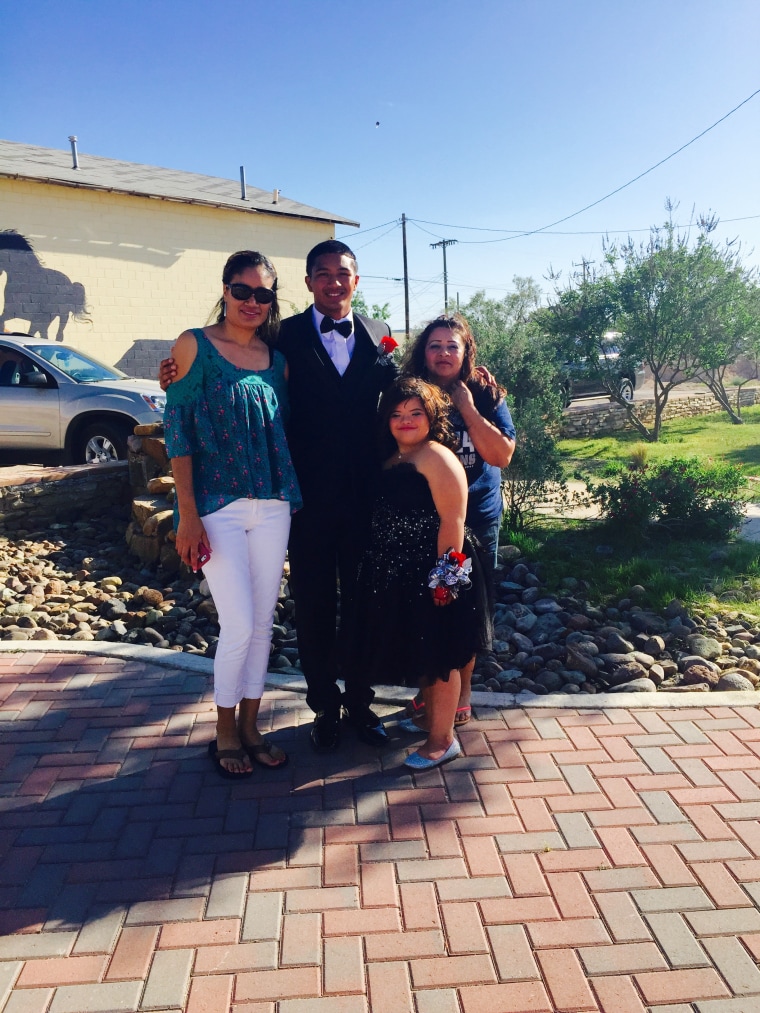 As the students departed for the event, Reyna was informed there might be even more good news.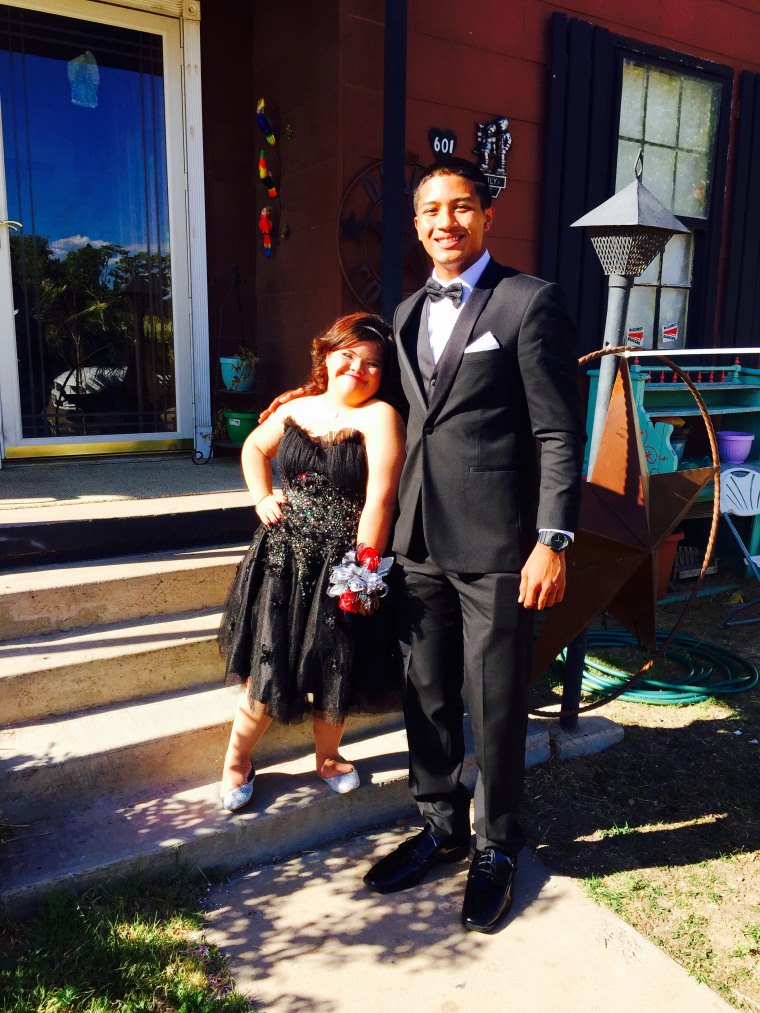 "When she left to prom, I asked Ms. Acosta at what time did they announce who won [prom queen] and she told me, 'Let's put it this way, Maribel: You guys better get here ASAP when I text you after their dinner,'" Reyna told TODAY.com via Facebook Messenger.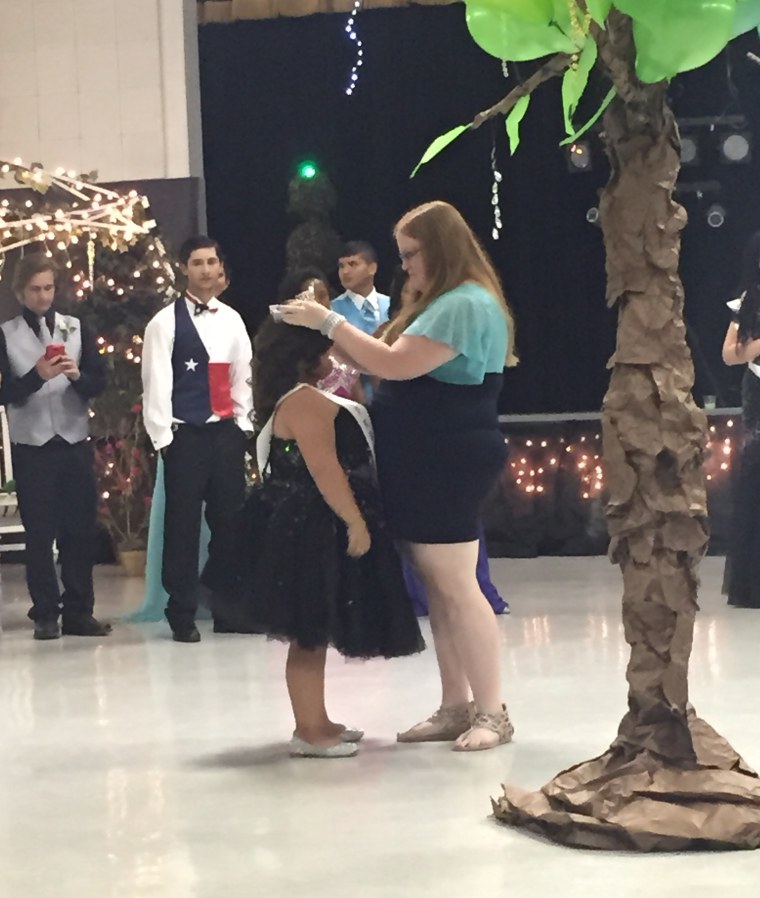 When Reyna got that text, she showed up at the prom, where it was announced that her daughter would have to set aside her tiara to make room for a crown.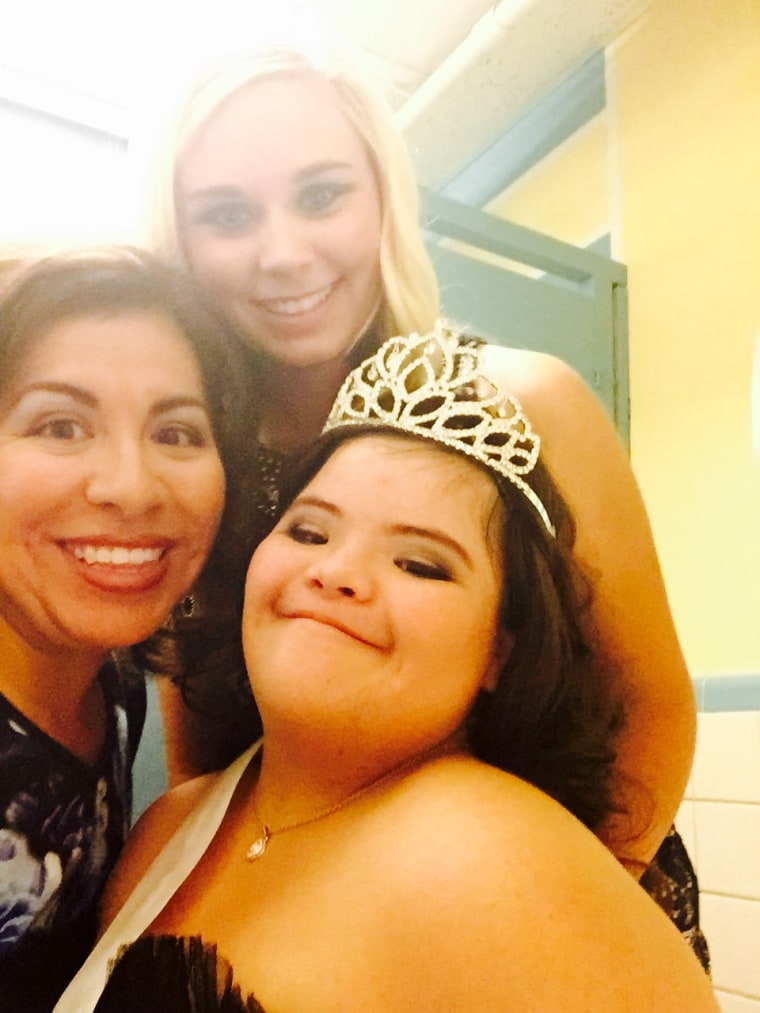 "When we were there and they announced it, my boss, Adrian's mom, me and my daughter and daughter-in-law just started bawling and couldn't even record [video] or take pictures," Reyna wrote. (Thankfully, plenty of other people in attendance did just that.)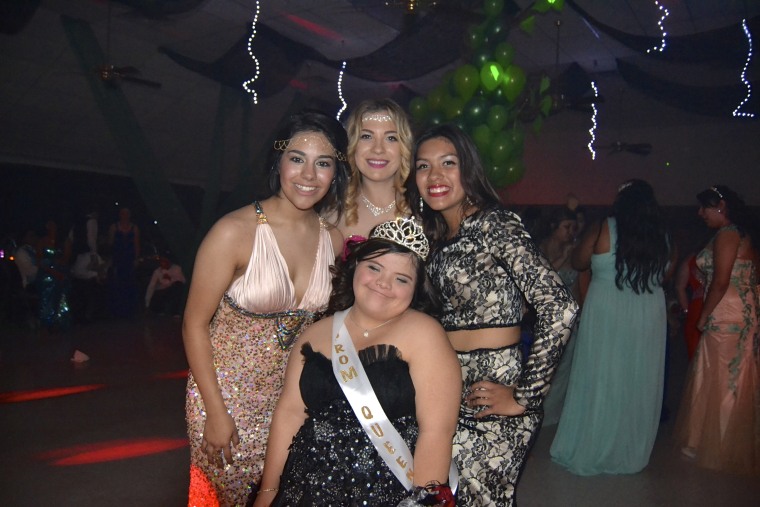 Alonzo, Mitchell and Acosta said they were thrilled by the announcement, especially because they didn't advocate for that outcome. "That was something that [students] had decided on as a class," Mitchell added. "They had been with her since kindergarten, and they had told me that they felt like that was something that she deserved. They did that on their own. ... When they called her name [as prom queen], I started crying, because it was a very exciting, happy moment."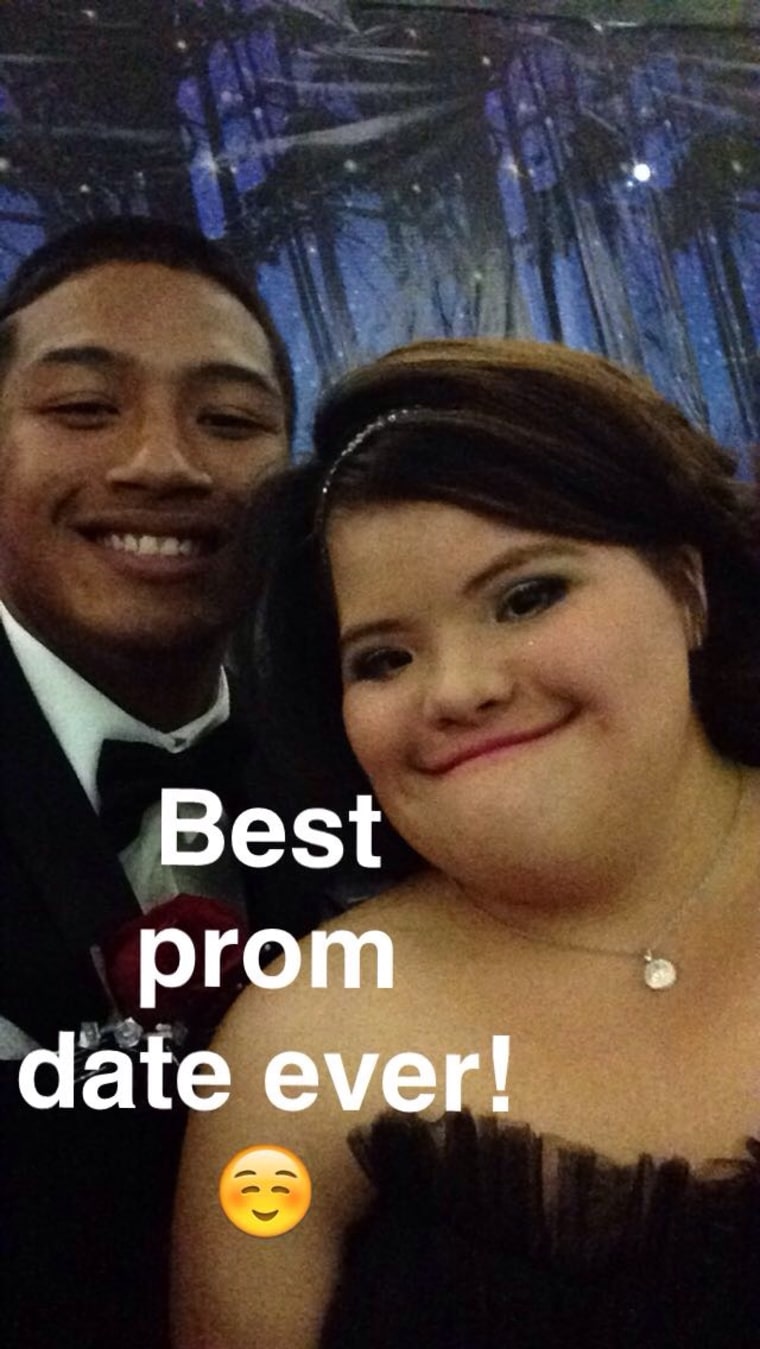 Although football requires a certain level of conditioning, Alonzo said Prieto "danced a lot, so, I was kind of tired." He called the night "fun and really sweet," adding, "Everyone should have a chance to do something good for someone [else]."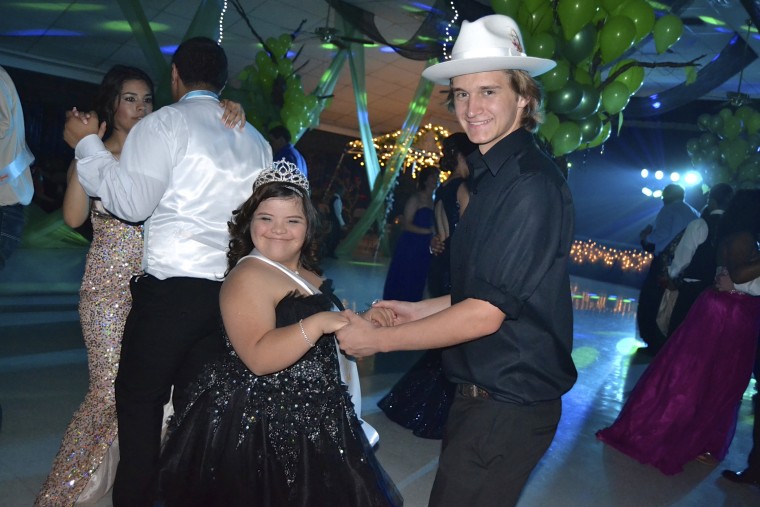 And did Prieto have fun? "Oh, yes," she said.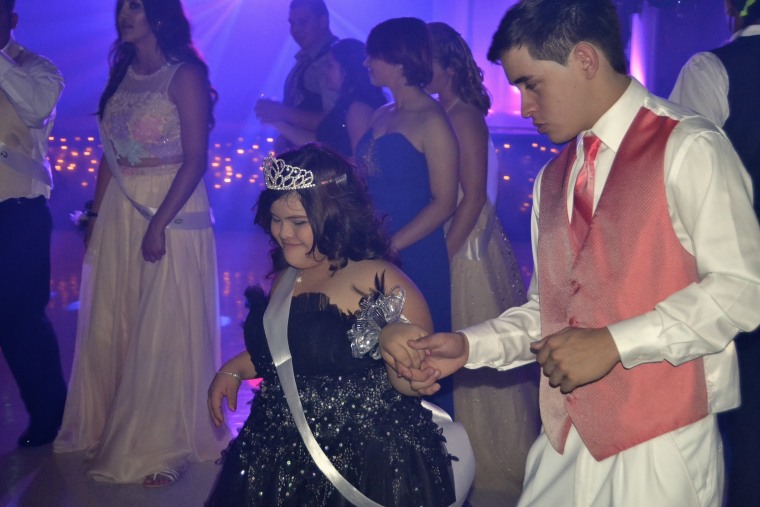 Acosta, who's known Prieto since the prom queen was in elementary school, said she was moved by seeing "her grow and make some friends and get to experience thing a 'normal' teenage girl would do — quote-unquote 'normal,' because she's completely normal to us. ... It just makes your heart melt."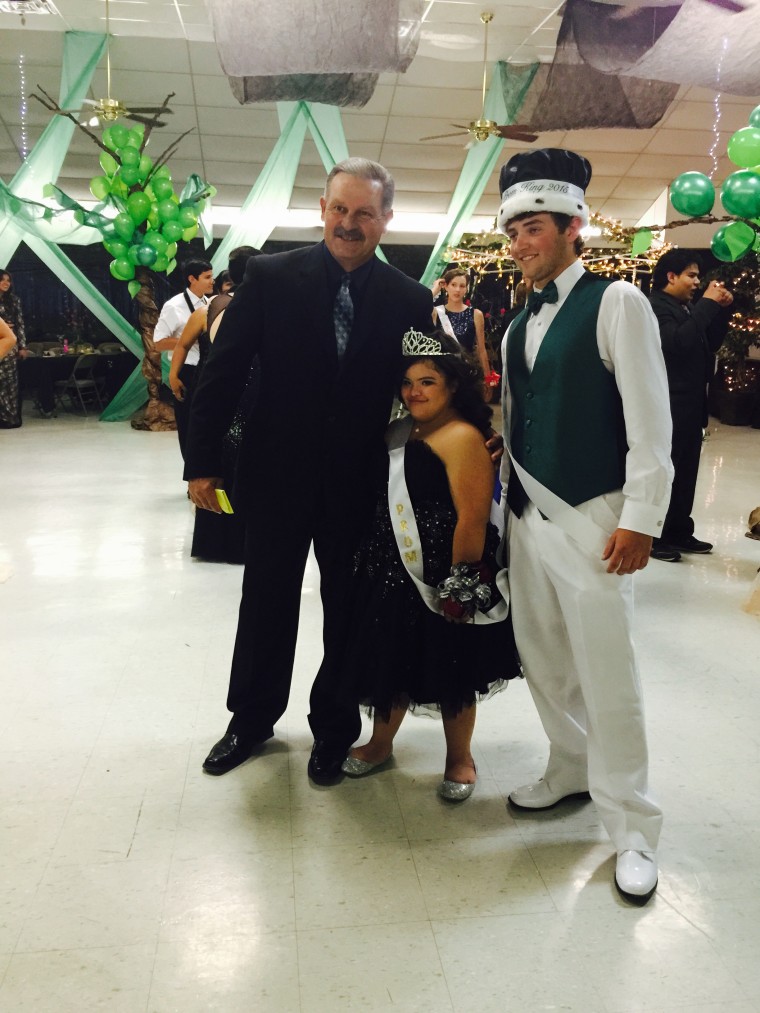 Reyna was overjoyed to watch her daughter enjoy a rite of passage.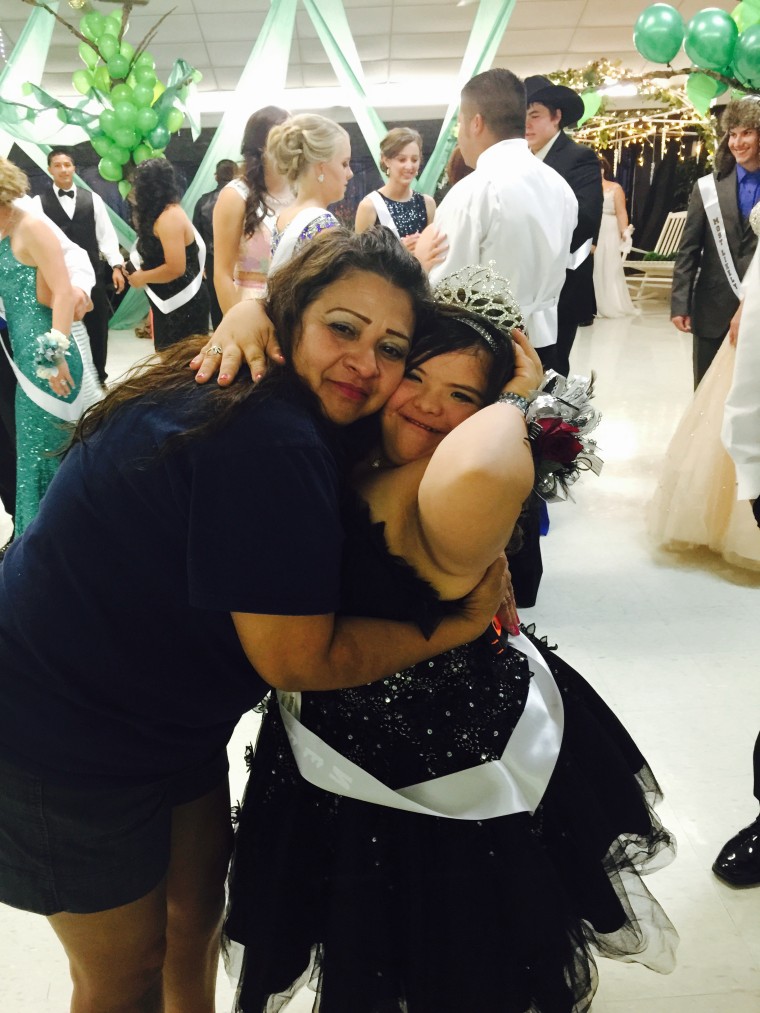 "It feels wonderful to see her just be one of the crowd," Reyna added. "I'm so blessed to have her as my daughter."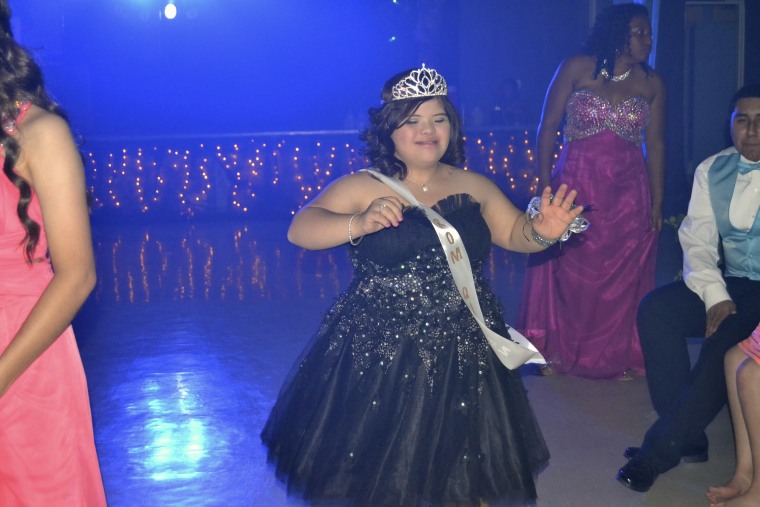 Follow TODAY.com writer Chris Serico on Twitter.