For Lauren and David Blair of Hendersonville, Tennessee, it's been a record-breaking dream come true with every "I do."
As of last Friday's ceremony in Gallatin, Tennessee, the couple has wed 109 times, extending their record as the world's most married couple, according to Guinness World Records.
"[I love] having my husband stare me right in the eye and telling me he's going to love me for the rest of his life," Lauren told TODAY.com. "That's a pretty moving moment. How many guys, do you know, would ever marry a girl more than once?"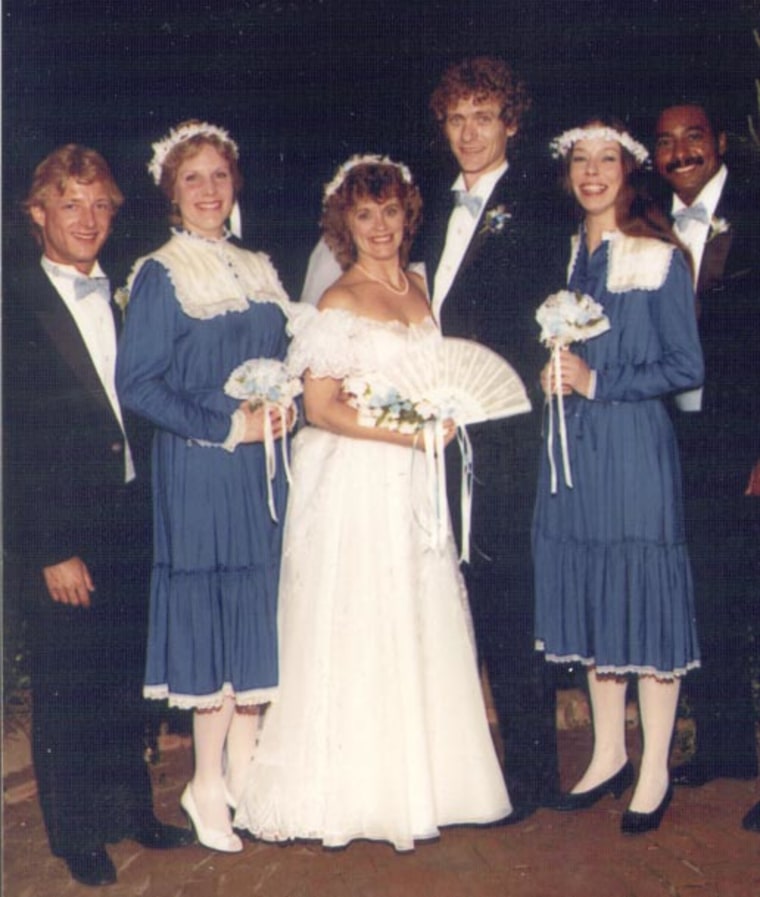 A Guinness spokeswoman confirmed Lauren and David's record to TODAY.com.

The 109 ceremonies nearly double the previous mark of 58, which Lauren said took "nearly 17 years" to eclipse; they broke the record Feb. 14, 2001, at Serendipity 3 coffee shop in New York City. "We had to get married four times in four days in order to break it on Valentine's Day," she said with a laugh.
Lauren, 63, and David, 61, have walked down the aisle, or the best approximation thereof, in a wide variety of venues. For their 45th wedding, they got hitched at Graceland's Chapel in the Woods, in Memphis, Tennessee. The two went Shakespearean for the 50th ceremony, held on the set of "Romeo and Juliet," at Nashville's Tennessee Performing Arts Center. For No. 100, they made it an island affair at the Hard Rock Cafe in Honolulu, Hawaii, on Oct. 2, 2011.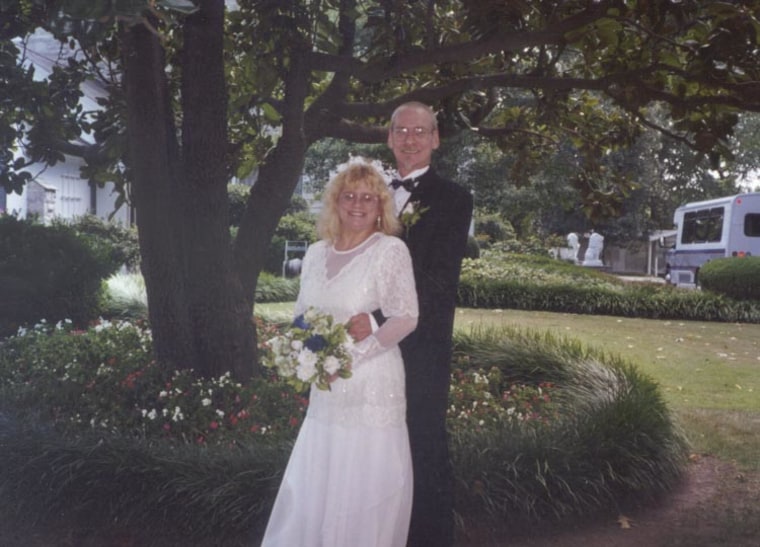 It all started May 6, 1984, when the couple got hitched – for the first time – at the Inn of the Seventh Ray, in Topanga Canyon, California. It would be the first of many in the 30 years that followed.

"We were living in Los Angeles, and we wanted to get married in a particular place there," said Lauren, who met David in 1982, while they both worked at Universal Studios Hollywood. "David's parents are from [near] here, in Nashville, and they won't fly. So, we had a wedding on a Sunday in Los Angeles; flew to Chicago on Monday, and had a wedding with my family and his family; and then we had a get-married-for-free coupon when we went on our honeymoon in Las Vegas."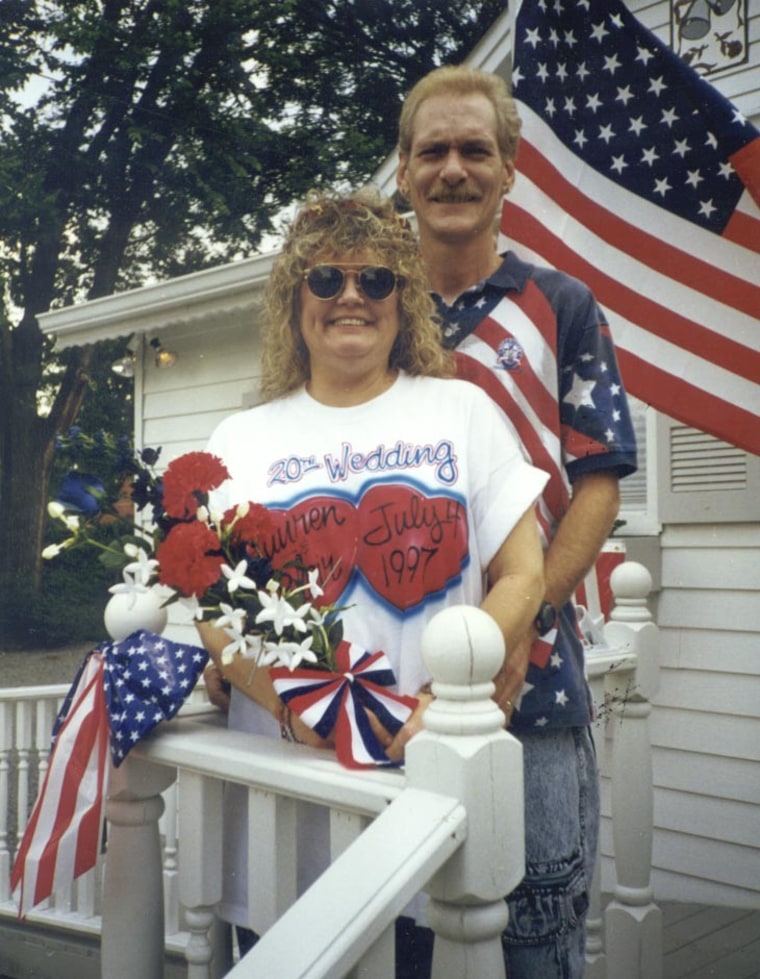 After that, Lauren said, they wondered what the record was for number of weddings, and decided to pursue it.

"The most expensive one was probably the wedding at Graceland," Lauren said. "I think we paid like $375, whereas most of the time if you go to one of those wedding chapels, it's usually about $100."
Lauren said that, time after time, they don't mind spending money on the occasion.
"We don't have any kids, and we have plenty of spare time," she said.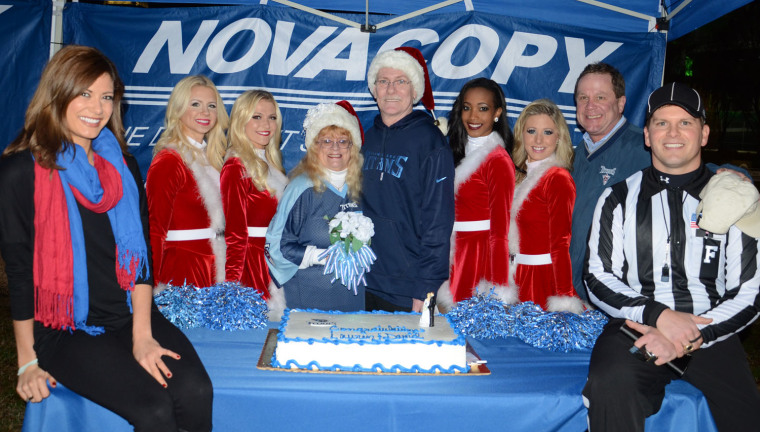 The couple also has held matrimonial events at a Tennessee Titans tailgate party in Nashville, Tennessee; the Rock and Roll Hall of Fame in Cleveland, Ohio; and even a funeral parlor in Kentucky.

"We've done it on every numbered day of the month," Lauren said. "So, every day is our anniversary."
She dished some advice to couples who want to stay together.
"You just have to keep the love alive," she said. "That's why we renew our vows. No matter how mad we get at each other, we always have that going."
Follow TODAY.com writer Chris Serico on Twitter.