High school senior Micheal Brown has one hope when people see his achievement of getting accepted to 20 of the country's top colleges with full scholarships.
"What's important for me more than anything is just sharing my story and inspiring kids to really reach for the stars and put in the hard work so they can achieve their dreams, too,'' Brown told TODAY.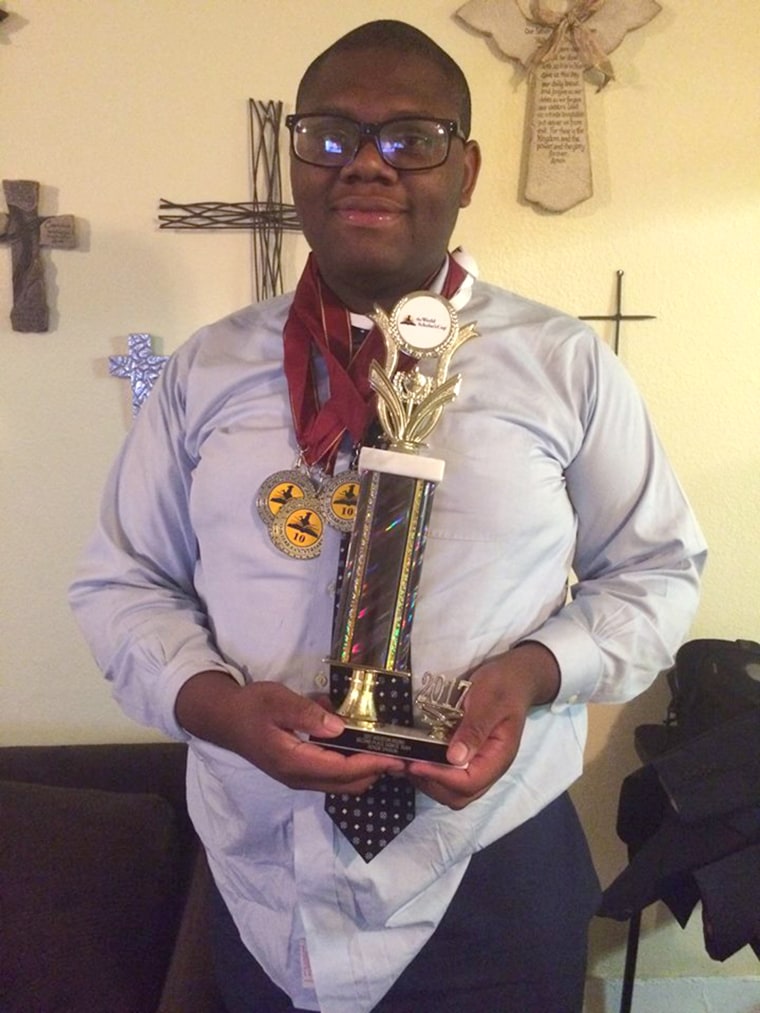 However, the accomplishment by the 17-year-old with a 4.68 GPA and 1540 SAT score at Lamar High School in Houston hasn't been universally celebrated.
During an April 3 segment on a Fox affiliate in Washington, D.C., co-anchor Holly Morris and contributor Sarah Fraser criticized Brown for applying to 20 schools.
"It's a little ridiculous that this kid applied to 20, taking away a spot and basically wait-listing another kid,'' Fraser said.
Brown said he contacted the Fox station, spoke with a producer and then conducted about a 10-minute interview with Morris. However, he said he would not give his permission for it to be aired unless she gave him a public apology, which he said she has not done.
He is more focused on the journey ahead as he narrows down his choices from his final four of Yale, Georgetown, Stanford and Harvard. He also has earned $260,000 in outside scholarship money in addition to the scholarships offered by the schools.
A video of Brown's joyous celebration with friends upon learning he was accepted to Stanford in December has been viewed more than 200,000 times.
He aims to major in political science and economics. Former President Bill Clinton has even offered to answer any questions he may have about Georgetown, his alma mater.
"I just felt very accomplished because I was very intentional with every school I applied to, so it was good that all of that paid off and my application strategy worked,'' he said.
It has also been a proud time for his mother, Berthinia Rutledge-Brown, a drug counselor who has served as a role model for him.
"My mom has always been a huge inspiration, maybe even to an extent that she didn't even know,'' he said. "Watching her work hard, and knowing she worked hard for me always inspired me to work harder to pay her back for all that she has done."
Follow TODAY.com writer Scott Stump on Twitter.