Six months after a terrifying ordeal caught on home video that nearly killed Alexis Fairchild, the Indiana teen is taking baby steps to piece her life back together.

Doctors feared the 17-year-old would never walk again after a parasailing accident last July in Panama City, Fla., with her friend, Sidney Good. The two girls were tethered together when their tow line to the boat snapped. Wind gusts then blew them away, slamming them into a 13-story building, then into power lines before they plummeted into parked cars below.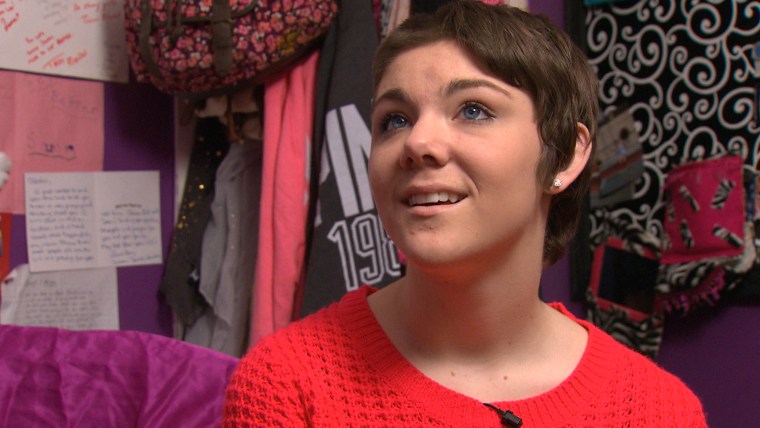 "I remember a lot," Alexis told TODAY's Kerry Sanders in her first interview since the accident. "All of it actually. I mean to a point where I blacked out, but I don't know."
Alexis suffered traumatic injuries to her brain and has had three cranial surgeries in the past six months. She also has had surgery on her back.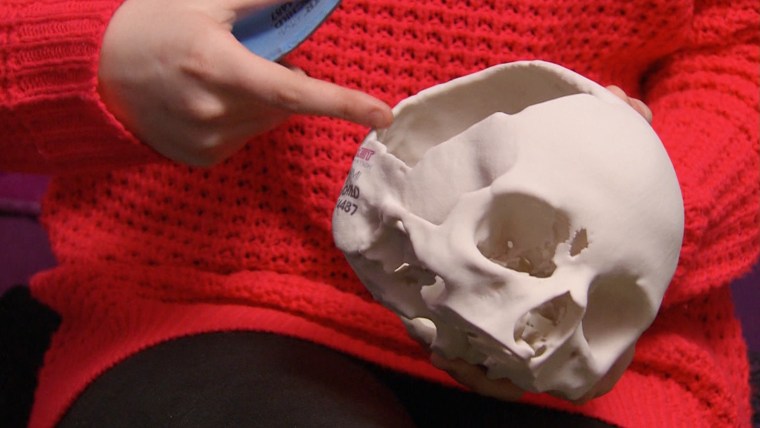 Today, Alexis is walking slowly and her balance is better, but she still lives with great pain.
"My head twitches every now and then but my back that's the big issue," she said.
She also has trouble relearning things that once came naturally to her, like brushing her teeth, combing her hair and taking a bath or shower.
"My independence was completely ripped away," she said. 
Although she speaks very clearly, finding the right words can be hard. Alexis now reads at the fourth-grade level, and has a harder time with math. Just remembering simple number sequences can be tough.

Alexis said she's never seen the footage of what happened to her. She doesn't have plans to, either.
"I mean, I lived it," she said.
She also hasn't been in touch with her friend, Sidney, during her recovery.
"We're both just trying to get on with our lives, you know," she said. "We just need to worry about getting back to 100 percent recovery."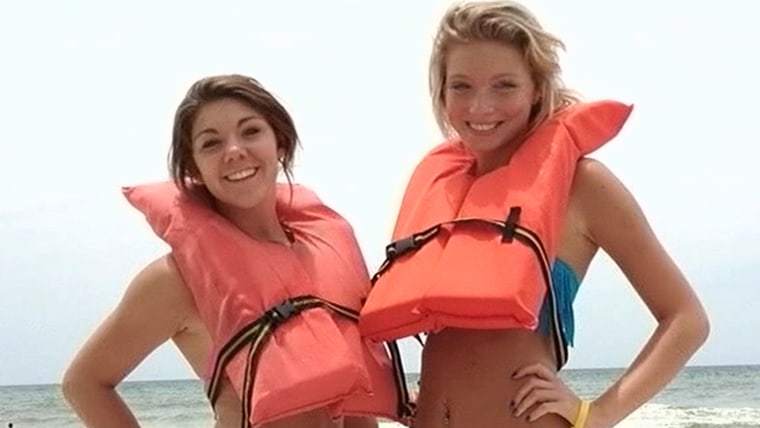 Alexis said memories of the accident keep her awake. 
"It's not really the shocks that keep me from sleeping. It's more night terrors. I have really bad nightmares about it and I think it's because I remember so much from the accident," she told Sanders. "I don't go into deep sleep. It's like my mind doesn't allow me to shut off."
The ordeal has been just as intense for her parents.
"We thought we were going to lose Alexis," said her dad, Mike Fairchild.
"We are very lucky where she's at today and the positive attitude she's carried through it all," he added, describing his daughter's determination and attitude. "I knew she was tough, but not this tough."
"She's our strength," said her mother, Angie, who has trouble talking about the family's ordeal.
"You relive it every day. Every day, just watching her. Watching her struggle and there's nothing you can do to take that away. All because she made the decision to do something everybody thought was fun," she said.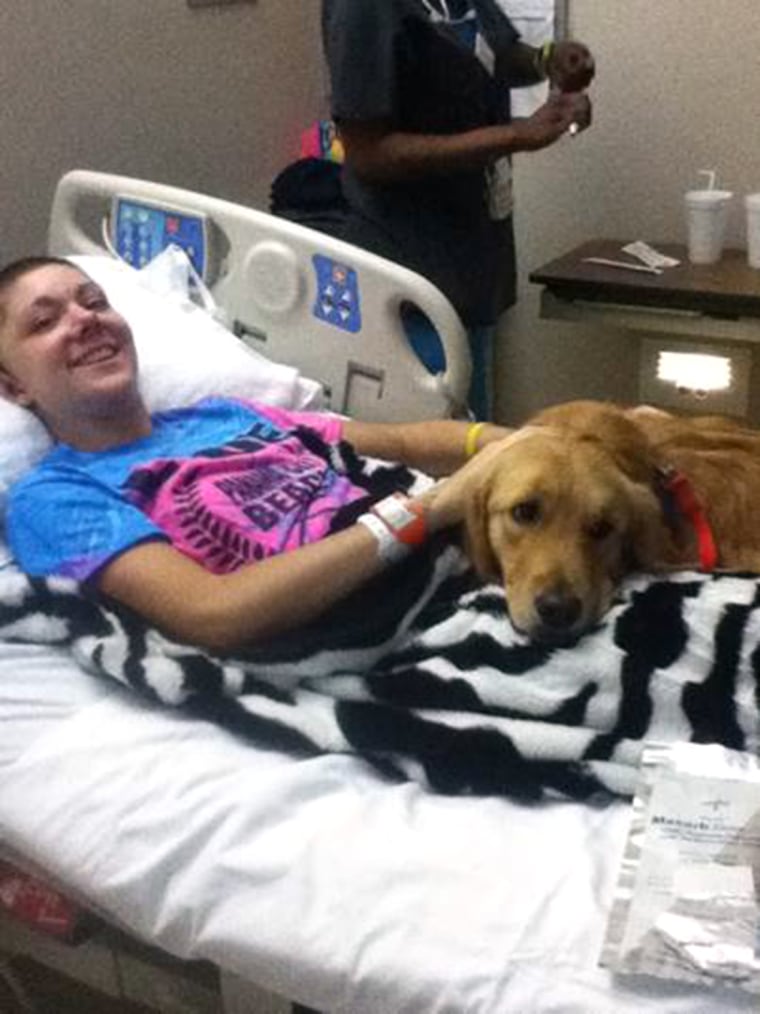 Parasailing is not regulated in Florida, something they learned after their daughter's accident. The family is suing the parasail company and the resort that arranged the activity.
"They need to have regulations just like everybody else. Make it safe. It can be fun, but make it safe. These are our kids," Angie Fairchild said. "My 17-year-old daughter and her friend. Their whole lives are changed. Ours are changed. And we don't want another parent to live our nightmare."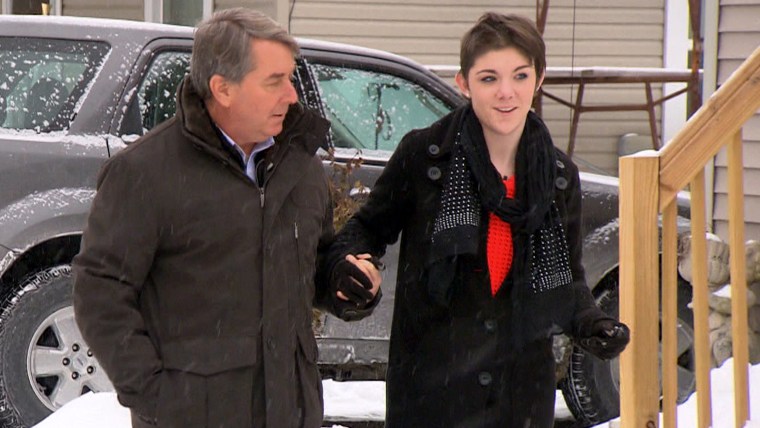 Aquatic Adventures did not comment on the case, saying in a statement that it does not comment on outstanding litigation.
Treasure Island resort, which arranged the parasailing, "expresses sympathies to the injured young ladies" but declined additional comment.
Alexis continues to have daily therapy to help her relearn life skills. She also attends an alternative school to finish her education.
"I would love to be able to graduate and walk with my class. If I don't graduate that's fine, but I want to be able to walk with my class that I grew up with," she said.
Alexis said she likes when people notice her positive attitude.
"My life was pretty much ripped away from me and I'm just relearning everything. Of course I'm sad all the time, but that doesn't mean I have to show it," she said. "My parents see a lot of the hurt and the pain but outside of my house, I'm happy.
"Everyone goes through struggles. That doesn't mean they should be upset at the world."