A California teenager is being praised for her act of kindness toward a man who is blind and deaf during a cross-country flight last week.
On an Alaska Airlines trip from Boston to Portland, Oregon, flight attendants made an announcement asking if anyone knew sign language, hoping to find someone to communicate with the passenger on board.
That's how 15-year-old Clara Daly entered Tim Cook's life, and now the story of their fast friendship has gone viral.
"I was like, doesn't seem too hard — let's do it!" Daly, from Los Angeles, told NBC station KGW.
Passengers were touched as they watched the teen kneel in the aisle next to Cook and sign into his palms.
"I finger-spelled, 'How are you? Are you OK? Do you need anything?'" Daly said.
Lynette Scribner, who was also on the flight and sitting in the same row as Cook, posted a photo of their interaction on Facebook. Her account of what happened has been shared more than 676,000 times.
"It was fascinating to watch as she signed one letter at a time into his hand," Scribner wrote. "He was able to 'read' her signing and they carried on an animated conversation. When he asked her if she was pretty, she blushed and laughed as (the seatmate), who had learned a few signs, communicated an enthusiastic yes to Tim."
"I don't know when I've ever seen so many people rally to take care of another human being," she added. "All of us in the immediate rows were laughing and smiling and enjoying his obvious delight in having someone to talk to."
Daly has been studying American Sign Language for a year, she told KGW, adding that she chose ASL because she has dyslexia, and it was the easiest second language to learn. As she sees it, what she did was nothing special.
"They call you extraordinary, but it's just something you do," Daly said.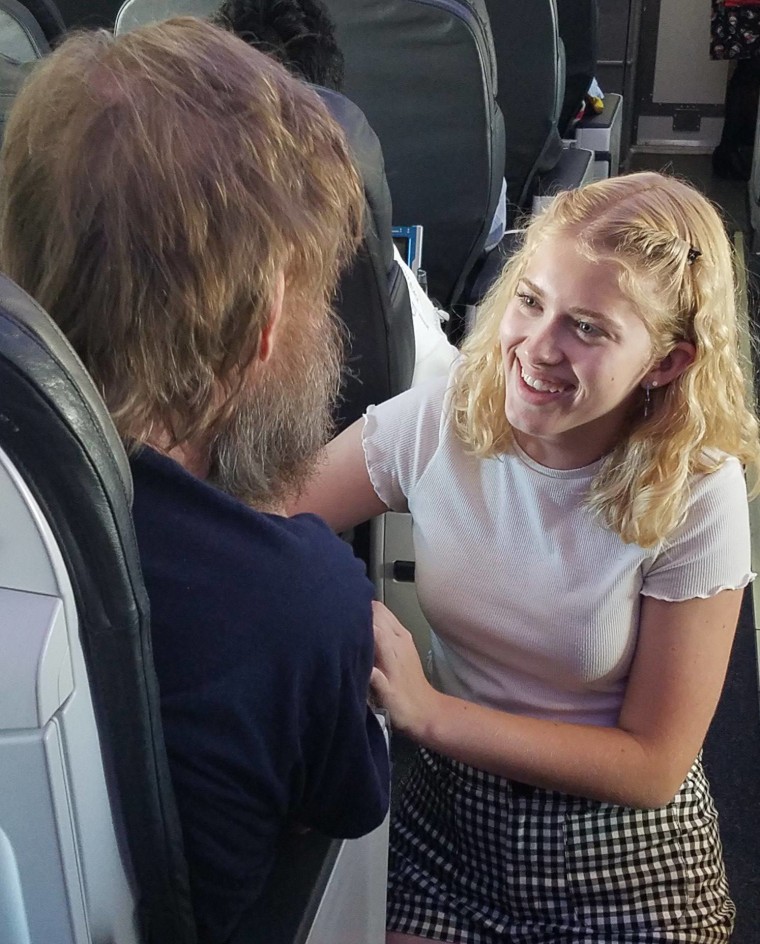 As for Cook, who has some verbal ability, he told KGW he was "very moved" by Daly's kindness, and that talking to her was the best part of his trip.
"Maybe it was meant to be. Who knows?" he said.
Daly certainly thinks so. The teen, who was traveling with her mother, had originally been booked on another flight home to Los Angeles, but it was canceled, and they ended up on the same plane as Cook.
"After the flight, Clara told me she thought it was meant to be that our original flight was canceled and we were placed on this flight so she could be there to help Tim," her mother, Jane Daly, said, according to an Alaska Airlines blog post about their story.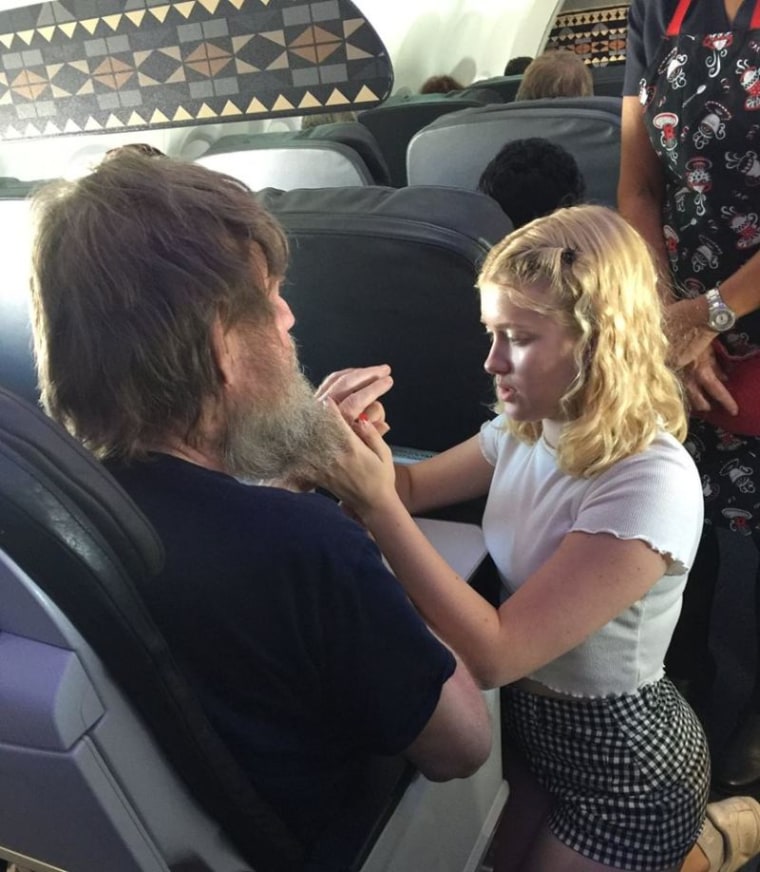 While Clara Daly and her mother continued on to Los Angeles, Cook, who had been in Boston visiting his sister, got off in Portland, where he was met by a service provider from the senior center where he lives, according to KGW.
While the flight is long over, passengers like Scribner aren't likely to forget the sweet union between Daly and Cook anytime soon.
"It was a beautiful reminder, in this time of too much awfulness, that there are still good, good people who are willing to look out for each other," she wrote.