A Texas teen who was cyberbullied by her peers at school has found a positive way to get the last word.
Dannie "Dee" McMillan, a 16-year-old junior at Lampasas High School, told TODAY she was crushed when friends showed her a cruel Twitter account someone had created. It called her a "fat whale" and showed her picture with a whale Photoshopped over her face.
Dee was in study hall when it happened. She asked her teacher if she could go to the school counselor.
"It was so embarrassing, I was just crying all the way there," Dee said.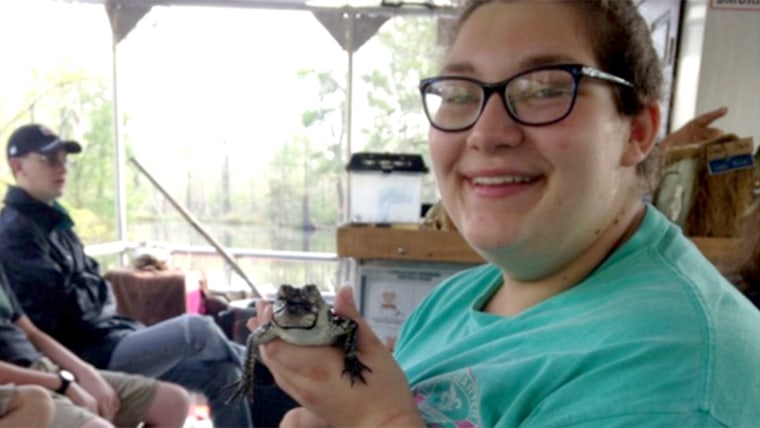 But now the teen is determined to turn a bad situation into a good one — taking the phrase back, in a way. She's selling T-shirts that say "Dee the Fat Whale Saves the Whales," and sending the profits to a foundation that helps endangered whales.
So far, more than 150 shirts have been sold, and she's raised another $3,000 through a GoFundMe page.
RELATED: After suicide of teen David Molak, Texas family petitions against cyberbullying
"It's very successful," Dee said. "I never imagined this."
When she first came up with the idea for the T-shirts, she was joking, Dee said. But then a conversation with plus-size model Laura Lee, a role model for Dee, helped put the plan in motion.
"I had been messaging [Lee] previously on Facebook because I had a two-piece swimsuit she had given me the confidence to wear, so I sent her a picture and let her know she was the reason I was able to put that on in public," Dee said. "So when this happened, I automatically thought to go to her."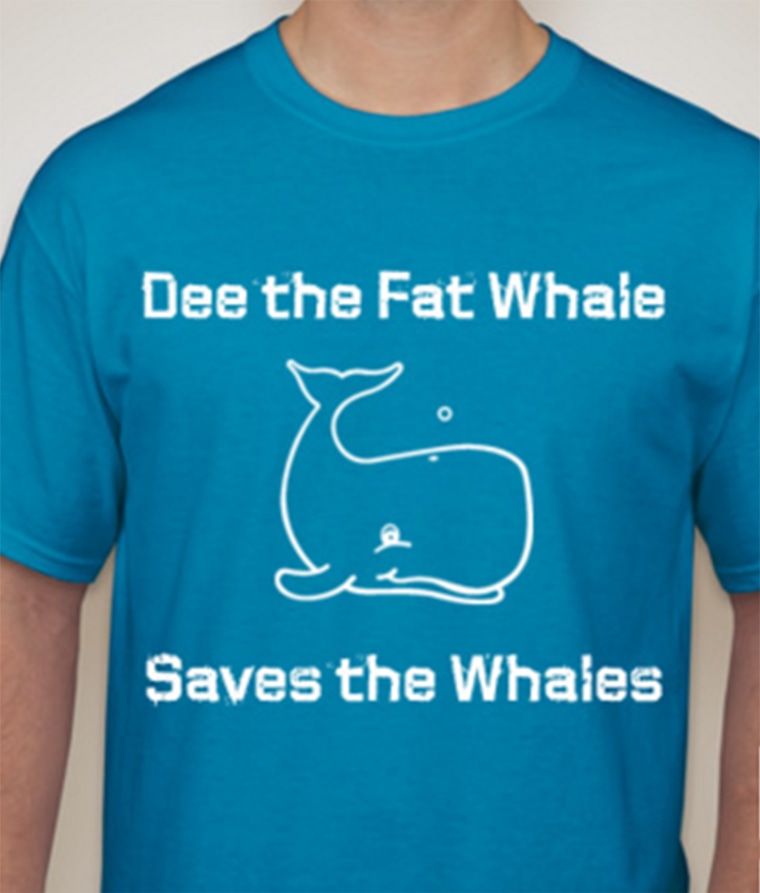 "I told her: Part of me wants to cry all day and the other part of me wants to go get a whale T-shirt and go back to school," she continued. "So she said, let's do it — and we did."
The shirts, being sold for $20 on Booster.com, will ship when the campaign ends in nine days. Dee said she and some friends and family members bought shirts, but most were purchased by outside supporters who were inspired by her story.
RELATED: How this teen is taking a stand against cyberbullying
Dee hasn't experienced any more bullying since she created the shirts, and the Twitter account that mocked has been deleted. She hopes her story encourages other young people who might be dealing with similar situations.
"My advice for anyone suffering from bullying is to look for support among your friends and family," she said.
RELATED: 5 things every teen should know about bullying
She also warns that it's not smart to fight fire with fire — something she learned the hard way, since she thinks a previous feud with a student might have played a part in the whale incident.
"Don't ever try to get back at them," McMillan said. "You think it will feel better, but it doesn't. It just makes you feel worse."