Emmanuel Hilton, a goalie for the junior varsity soccer team at Blackhawk High School in Chippewa, Pennsylvania, was born without legs, but doesn't think that puts him at a disadvantage.
"So far, he's been able to meet every challenge we've thrown at him," Gary Hilton, Emmanuel's dad, told TODAY.com. "He has really impressed us, and I now know that he can do just about anything I or anyone else can."
Gary and Michelle Hilton adopted Emmanuel from an orphanage in the Republic of the Congo in 2010. Due to some issues during the adoption process, he didn't get to meet his new family until November 2014.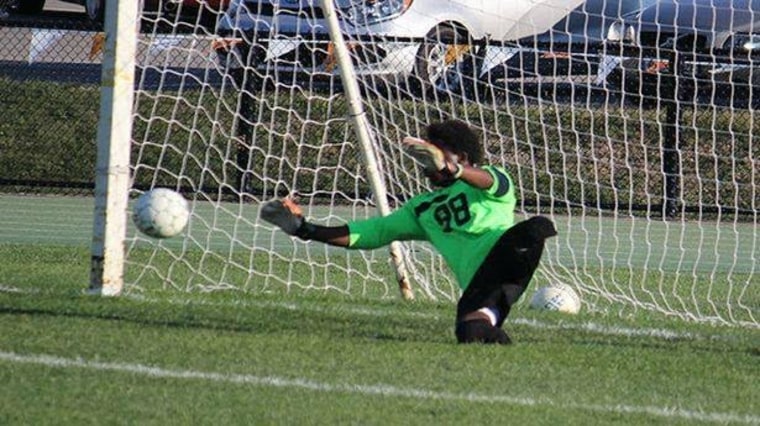 The 17-year-old grew up playing soccer with other kids in the orphanage. Goalie was the only position he was able to play, so he got really good at blocking shots.
RELATED: 11-year-old is town's first girl football player
"He's just happy to be part of a team and everyone is super supportive of him," Gary said.
The high school junior has met a ton of friends through soccer, and they get together frequently to practice.
He also likes to attend the high school's Friday night football games, where he manages to walk just fine with prosthetic legs.
RELATED: Mascot gig helps teen with autism conquer his fears
For bigger outings, like a recent family trip to Washington D.C., he uses his wheelchair for convenience.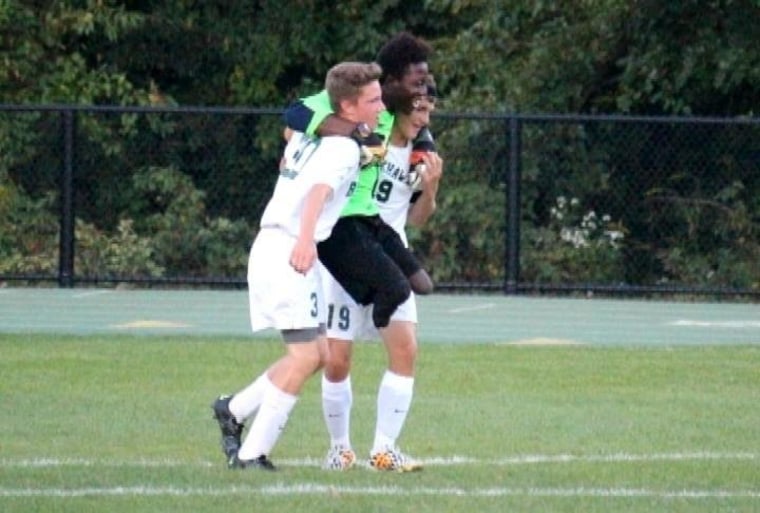 Before bringing Emmanuel home, the Hiltons prepared by buying a handicap accessible van and had someone build a chairlift for the stairwell.
But once he got there, they realized he was much more capable than they thought, so they sent everything back.
"He's lived his whole life with this handicap and I don't think he really perceives it as a disability," Gary said.
"My wife and I are the ones who put limitations on him because sometimes we think we need to make up the difference, but have realized we just need to throw him into the world and let him adapt on his own."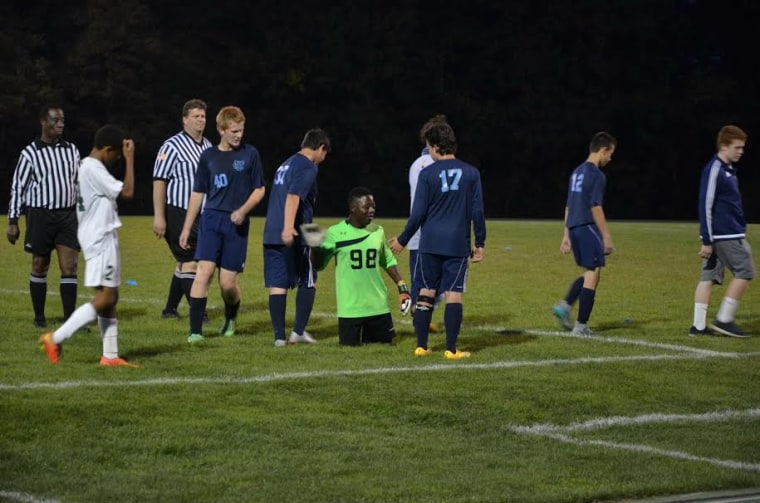 The adopted parents have been watching their biological sons, who are 23 and 20, play sports for years, and don't feel any different about watching Emmanuel play.
"Just like our other kids, we cheer him on and then discuss what he can do to improve on the car ride home," Gary said.
Emmanuel isn't the first child the Hiltons have adopted. Five years ago, they welcomed Esther, now 9, into their family.
"[Emmanuel] is meshing into our family perfectly, and we feel so grateful that he's now ours," Gary said.