Ten-year-old Rebekah Spader is your classic girly girl. She enjoys dressing up and playing with makeup. But there's only so much time for fun when you're battling a terminal illness.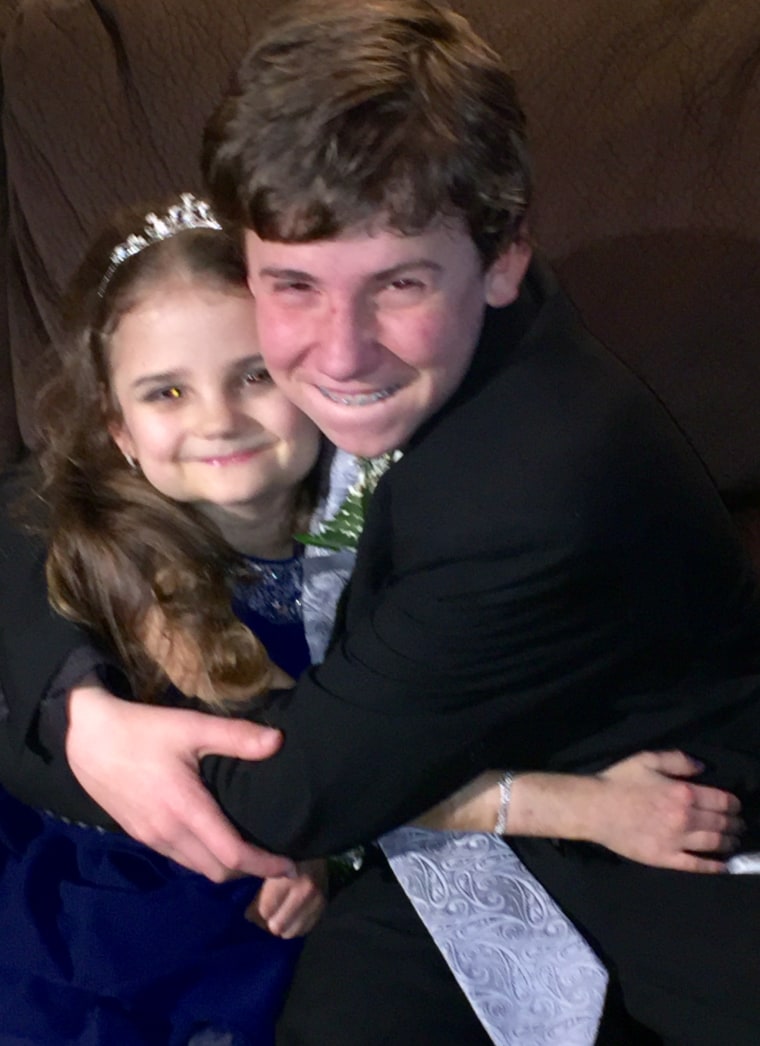 Rebekah was born with HSAN, a heredity disorder that attacks the nervous system, and was diagnosed with MDS, a blood disorder, six years later. Her parents were counting on a bone marrow transplant she received four years ago to be her saving grace. Sadly, it wasn't.
Still, thanks to her big brother, AJ, Rebekah finally had the chance to get all dressed up with somewhere to go: O'Gorman High School's Valentine's Day formal.
RELATED: Valiant teen shaves head to support homecoming date with cancer
"She probably won't be able to experience a dance herself, so I wanted to make sure she did," AJ, 15, told TODAY.com. "I also want to spend as much time with her as I can."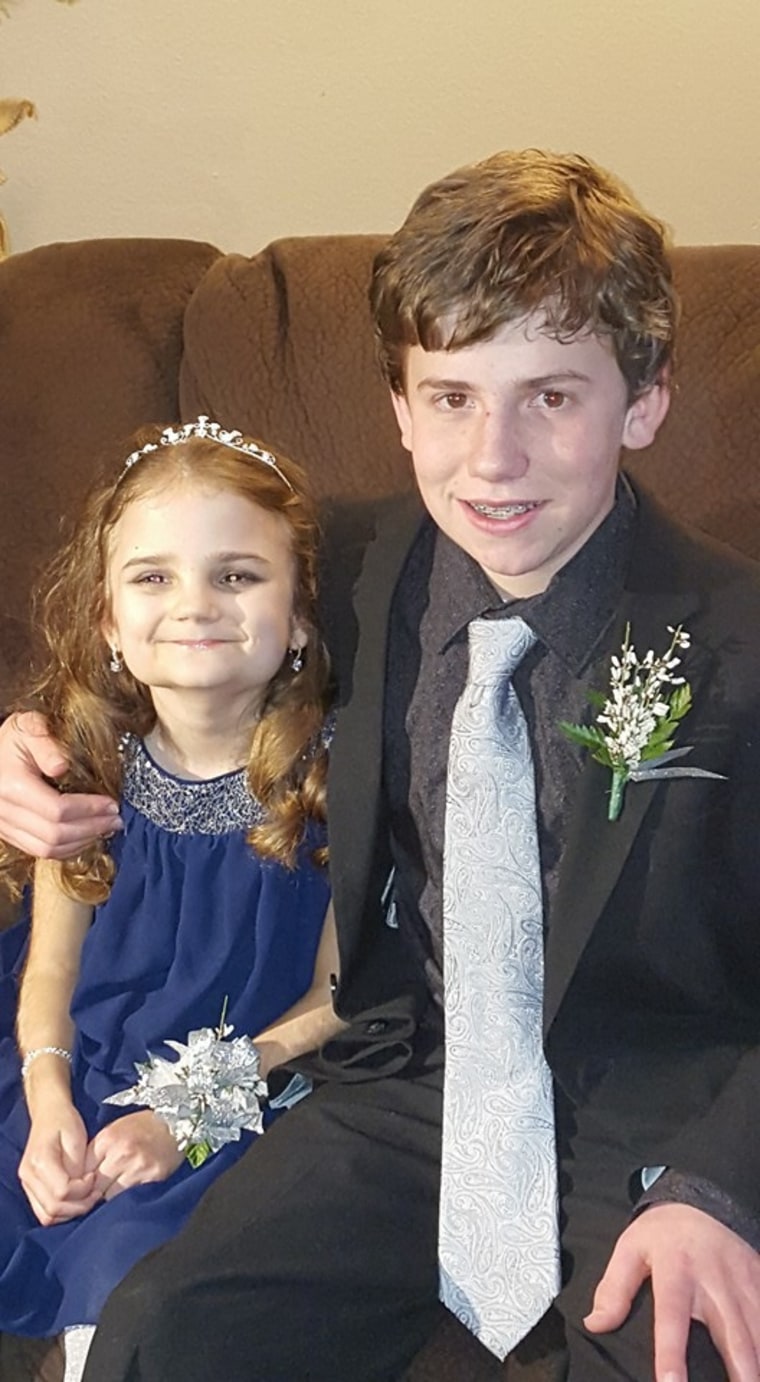 Her mom, Stephanie, and grandma, Sue Peters, did Rebekah's hair and makeup. Then she slipped into her sequined navy blue dress and donned a tiara, making her feel like a princess.
Peters' house in Sioux Falls, South Dakota, quickly filled with six high school freshman and their parents, who couldn't snap enough photos. They ate pizza and planned to head to the dance, but Rebekah was just not feeling up to it.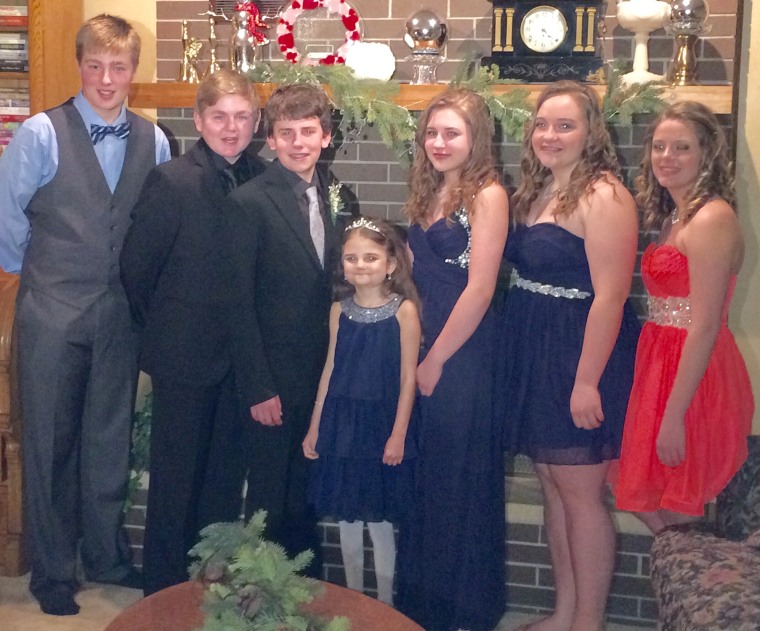 RELATED: Teen with brain disorder crowned homecoming queen after wish for 100 new friends
"Since she was in the hospital three days prior, we weren't surprised she didn't make it to the formal, but she sure enjoyed getting ready and had a blast at dinner," Rebekah's father, Tony, told TODAY.com. "AJ still ended up going to the dance, though, and is happy he did."
"It was so special to have her [at the party], and my friends had a ball with her too," AJ said.