No U.S. men's skier had ever won an Olympic gold medal in the giant slalom, yet that was exactly what Ted Ligety was expected to accomplish on Wednesday in Sochi.

Watch the video: 'Ted Shred' owns giant slalom
Ligety, 29, delivered one of the best performances of his career on his first run and rode that to U.S. Olympic history by winning the gold medal, also becoming the first U.S. alpine skier to win two gold medals in his career. A two-time world champion and four-time World Cup champion in the giant slalom, Ligety was considered the favorite and fulfilled that lofty expectation. 

"It was definitely worth the wait,'' Ligety told Matt Lauer on TODAY Thursday. "It was pretty nerve-wracking, though, especially (because) my first two events here didn't go all that great. I was hoping to try to medal in those as well. The giant slalom I always knew was my bread and butter, so to get that one is a really, really big relief."

Ligety's longtime girlfriend, Mia Pascoe, told Lauer that before the giant slalom, Ligety was the calmest she had seen him since arriving in Sochi.
"I just know I'm skiing well in giant slalom,'' Ligety confirmed. "I have really a lot of confidence in my ability. I don't have that same confidence, I guess, in those other events, and I just knew if I skied the way I know how to ski, if I didn't many any huge mistakes, that should equal a gold medal, and luckily it ended up working out that way."
While many athletes steer clear of reading stories about themselves before their events, Pascoe said Ligety was online devouring every article about him before the giant slalom race. 
"I wasn't reading that much,'' Ligety said. "I was reading the stories about the races, especially after the super-G, after (Andrew) Weibrecht and Bode (Miller) having a good race, and of course there was some stuff about me in there as well. It's just always interesting.
"Ski racing is definitely a fringe sport in normal years outside the Olympics. It's just kind of funny to hear other people's perspective on it that don't normally write ski racing, so it's always kind of funny to get that perspective."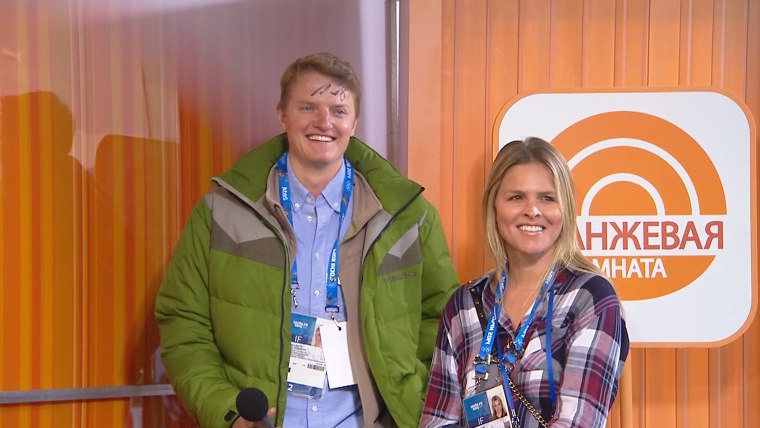 Ligety was able to adjust to changing conditions on the course to deliver a flawless first run that put him 0.93 seconds ahead of the field, a considerable margin in alpine skiing. It allowed him to ski conservatively and avoid any major mistakes on his second run to wrap up the gold medal. 

"My first run was really good,'' he said. "The course was pretty difficult. It went from being spring skiing conditions the last few days to being actually kind of wintry, and that was kind of an adjustment for a lot of the guys on the tour, and I was luckily able to lay down an awesome run and get a good margin on them." 
Added to the gold medal he won at the combined event in 2006 in Turin, Wednesday's performance gave him more gold medals than any U.S. alpine skier and helped make up for a disappointing experience in Vancouver in 2010 when he failed to medal.
"I think tonight when I get the medal actually in the medal ceremony, hear the national anthem and have it around my neck, it will sink in a little more,'' he said. "Right now, it doesn't feel like a normal race, but it's hard to really explain how it feels. It's a huge relief, but it doesn't feel like an Olympic win until I get that medal."