While big-ticket electronics are sure to be on nearly everyone's wish list, you don't have to break the bank for cool gadgets! Here are some of my favorite Katie-tested, elves-approved items ready for the giving — and under $100.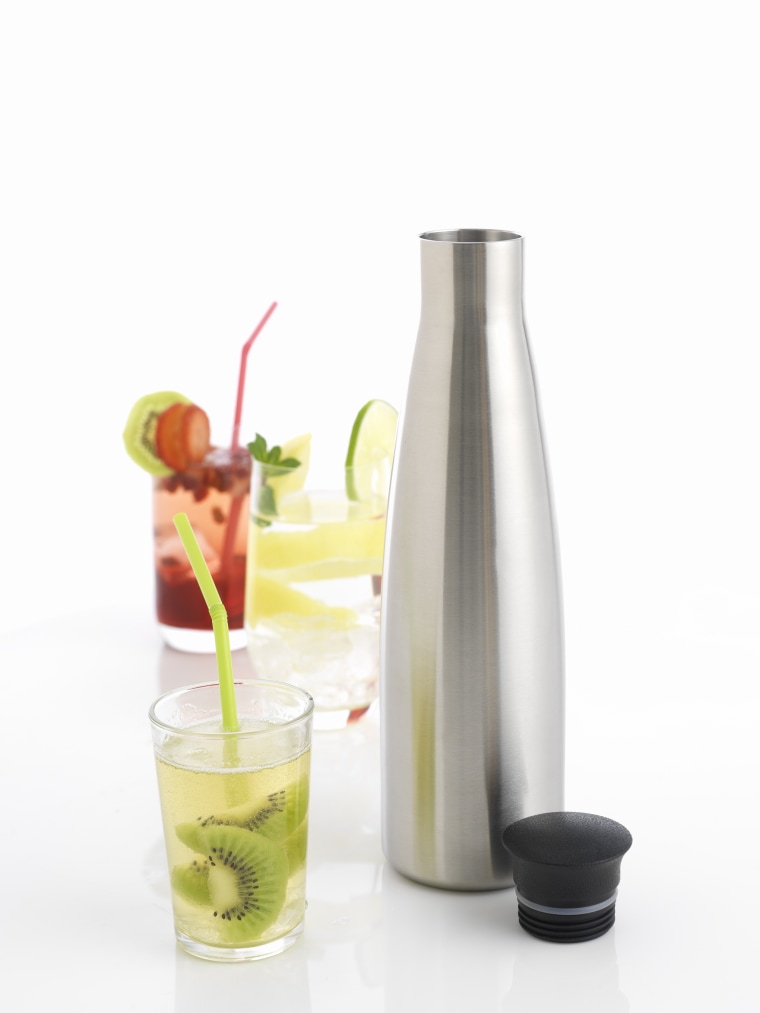 Purefizz by Mastrad
Is it just me, or does everything taste better with a little carbonation? Sometimes I find myself chugging a Diet Coke around 12 a.m. just for the bubble fix — and then I'm up until 4. That problem is solved with Purefizz. The device lets you carbonate anything (and control the ingredients), from perfect bubbly juice to a fizzy wine. 

This product is different from those other devices out there because, for starters, it's portable, self-contained and can go just about anywhere. It only needs one CO2 cartridge (which you can purchase for around 50 cents a piece and recycle — I recommend whip-eez.com) and that cartridge lasts for three full drinks. As soon as you pop the CO2 cartridge in, the canister starts to chill as the CO2 starts to work. ($59.99, shopmastrad.com)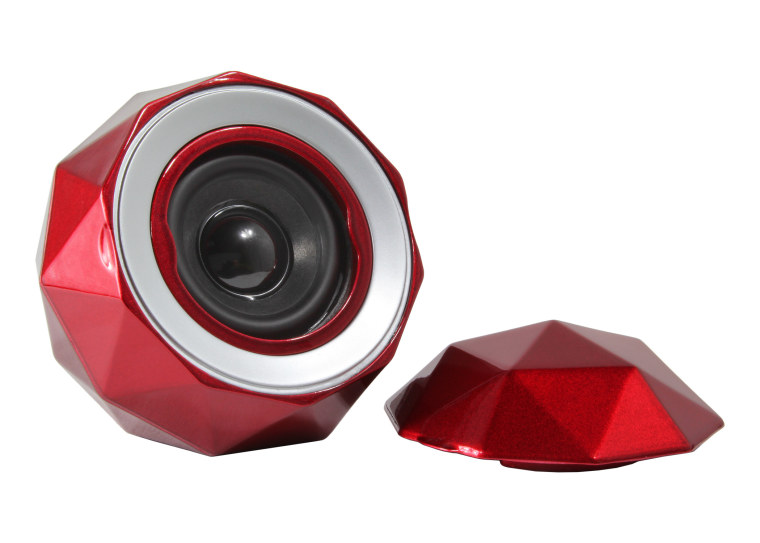 Lyrix PowerBall Bluetooth Speaker
I'm obsessed with finding high-quality Bluetooth speakers that won't break the bank. The Lyrix PowerBall speaker delivers big sound in a small package. It comes with volume and track advance, which some popular $200 Bluetooth speakers don't even have. Plus, the battery lasts 12 hours and recharges via USB. The portable speaker comes in six vibrant colors and has a nifty flip top (which you will likely lose). ($49.95, walmart.com)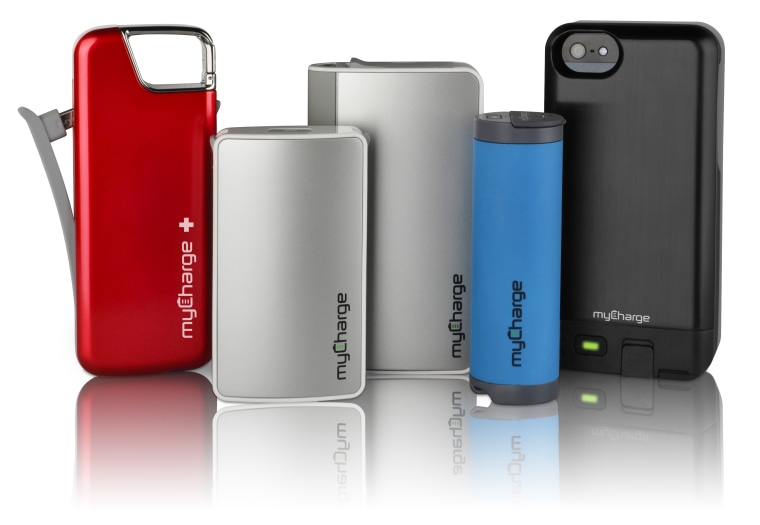 myCharge
I think we can all agree nothing is worse than the anxiety you get when your smartphone or tablet's battery hits red in the middle of the day. For that very reason, I have succeeded in getting a lot of my hard-to-buy-for friends and associates obsessed with the myCharge line. 
The sleek chargers come in a range of options and sizes, from iPhone case chargers to small portable units, and even have multiple connectors for charging more than one device, including those powered by Android and iOS. Depending on which model you choose (prices range up to $129.99) you can add between four and 40 hours of talk time to your battery. (starting at $13.99, bestbuy.com)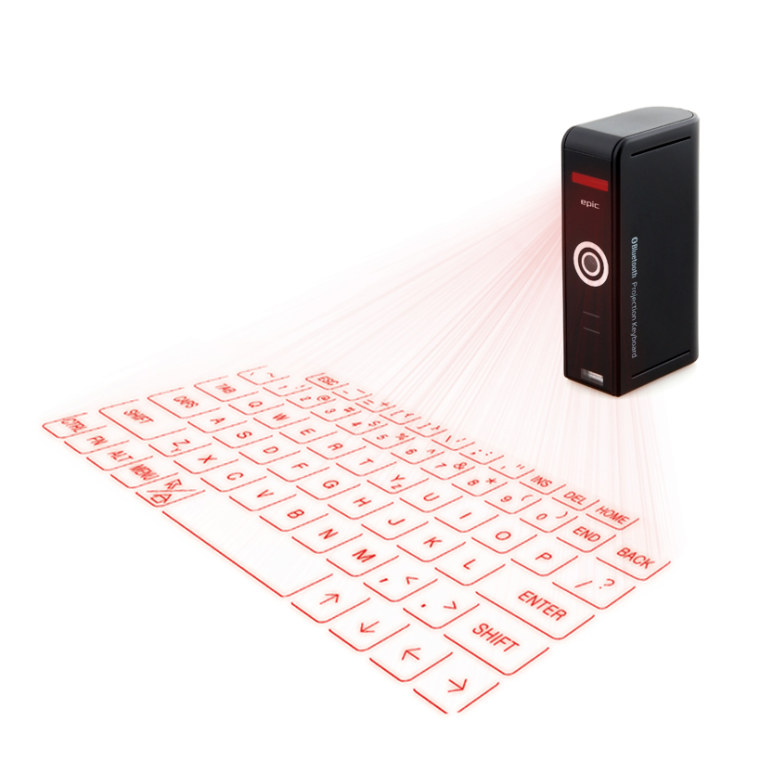 Epic Bluetooth Virtual Keyboard
Want to turn heads at the coffee shop? This futuristic 7-ounce laser will do the trick, as it projects a full-size, fully functional keyboard to use with your smartphone or tablet. Just turn it on and the projector beams a keyboard image on just about any flat, opaque surface. You can then control brightness and even opt for keystroke sounds. It charges via a micro USB. Check for device compatibility. ($99.99, thinkgeek.com)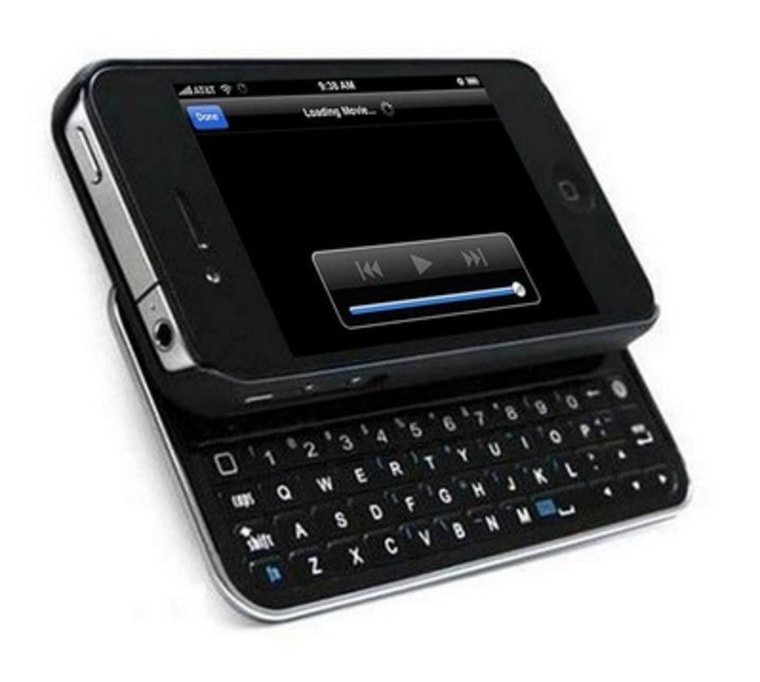 Bluetooth iPhone Keyboard
If there's one thing we all miss about Blackberry, it's the keyboard. Now you can add a QWERTY keyboard to your iPhone and have it all! This backlit keyboard slides out when you need it and connects via Bluetooth. It touts 60 hours on a single charge and is available for iPhone 4 through 5s. ($49.50, frontgate.com)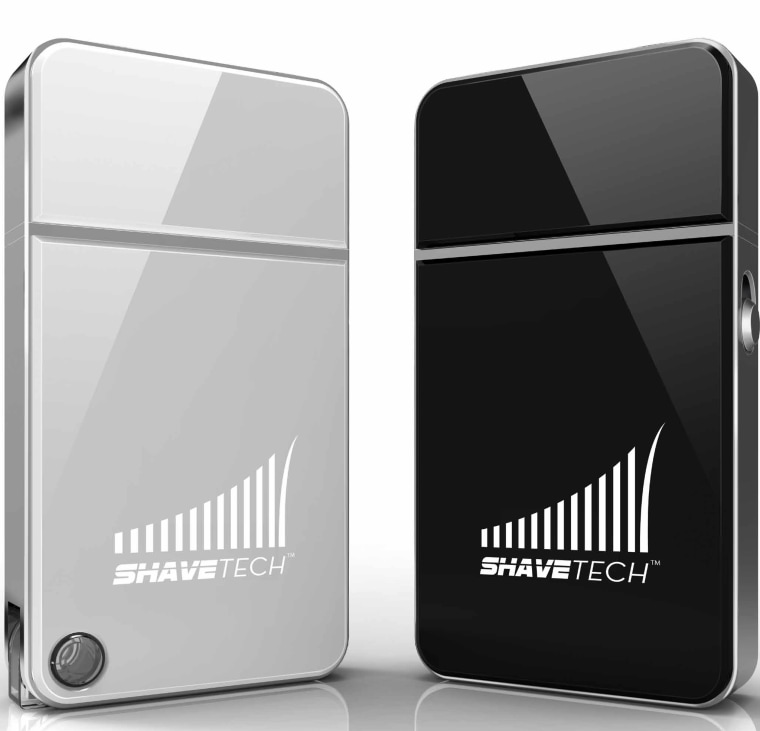 Rechargeable USB Razor
Lugging around an electric razor can be a pain when you travel. But this rechargeable razor hooks right up to your USB port and takes advantage of your computer's power. The charge lasts up to 30 minutes and the razor, which is smaller than most phone, can be easily packed away. It comes in black or white. ($39.99, sharperimage.com)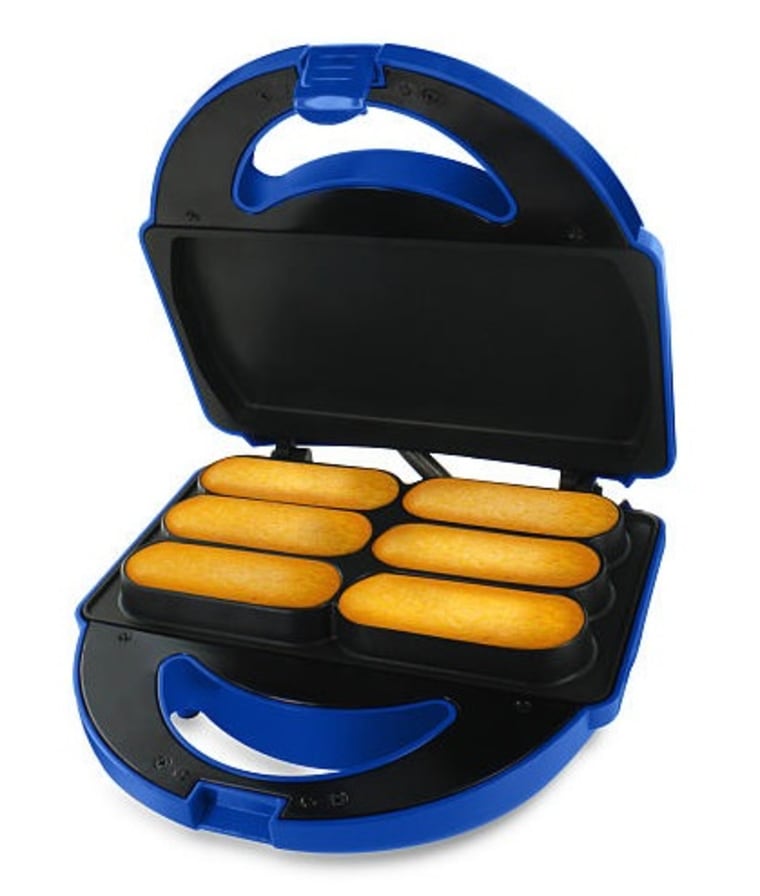 Hostess Twinkie Maker
It was nearly an American tragedy when the Twinkie was briefly discontinued. Now, you can prepare for the apocalypse with your own Twinkie maker. It comes with a recipe packet and pastry bag, and if Twinkies ever disappear again, you'll be ready. ($24.99, Toys R Us)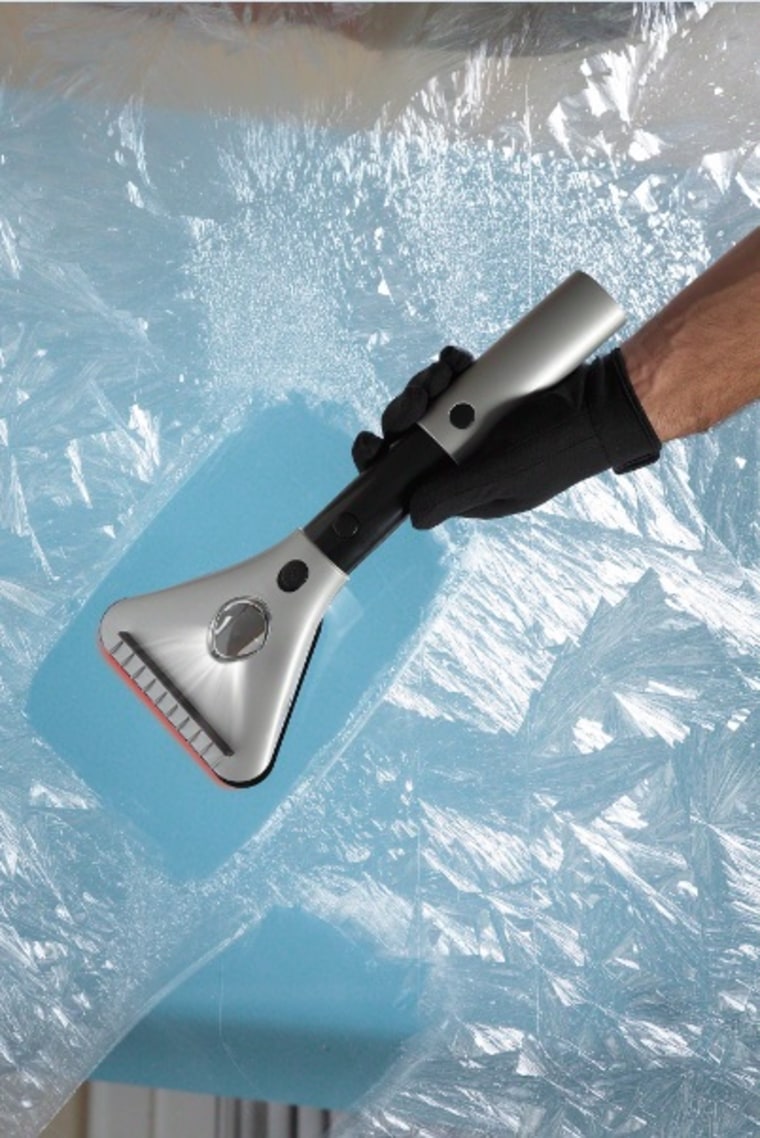 Heated Ice Scraper
Think this is dumb? Go spend a few days in my hometown of Erie, Penn., and come back to me with a changed mind. This heated ice scraper melts ice while it scrapes, making it fast and easy to remove ice from your car's windows. It plugs in to 12V outlet, and has a 15-foot cord for length, built-in squeegee, LED light for night defrosts and a handle that extends an additional five inches. ($39.99, sharperimage.com)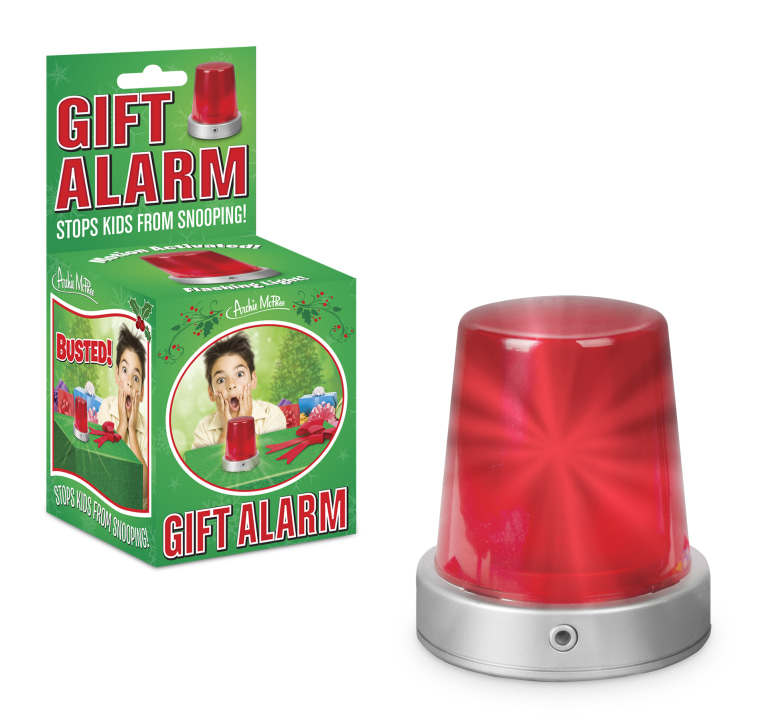 Gift alarm
No more peeking! The gift alarm has a motion-detecting siren, and it will rat you out in a heartbeat. The alarm and flashing lights go off if motion is detected within a four-foot range. Time to practice your psychic abilities from afar. ($13, ArchieMcPhee.com)

Katie Linendoll is a tech expert on TODAY. She hosts an innovation series for Huffington Post and blogs at katielinendoll.com. Follow her on Twitter or Facebook.