Less than a week after Major League Baseball ended its season with a thrilling World Series, the baseball community is coming to grips with the tragic death of one of its greatest players this century.
Roy Halladay, a star pitcher with the Toronto Blue Jays and Philadelphia Phillies, died in a plane crash in the Gulf of Mexico, off the coast of Pasco County, Florida, on Tuesday afternoon. He was 40.
Halladay was the only person on board the plane. Last month, he tweeted about purchasing an Icon A5 aircraft, a light amphibious sports plane.
Following the news of Halladay's death, the Toronto Blue Jays released the following statement: "The Toronto Blue Jays organization is overcome by grief with the tragic loss of one of the franchise's greatest and most respected players, but even better human being. It is impossible to express what he has meant to this franchise, the city and its fans. Our thoughts and prayers are with his family and friends."
In its own statement, the Phillies organization said it is "numb" over the news.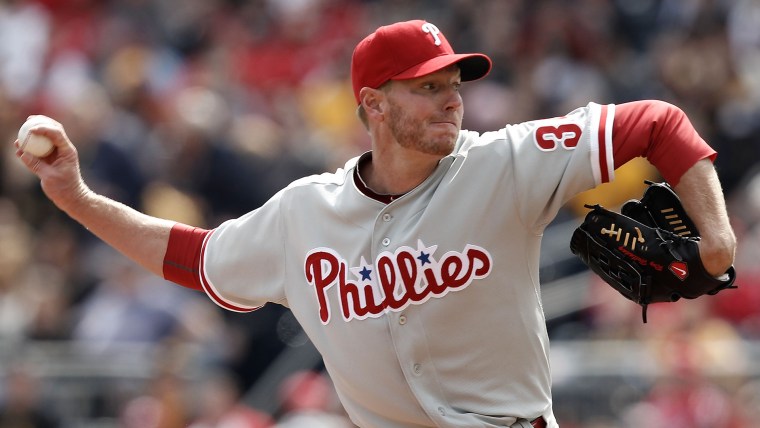 "There are no words to describe the sadness that the entire Phillies family is feeling over the loss of one of the most respected human beings to ever play the game," the organization said. "It is with the heaviest of hearts that we pass along our condolences to Brandy, Ryan and Braden."
Shane Victorino, a former Phillies teammate of Halladay, tweeted, "Gone too soon my friend!!! Blessed to have shared the field with you as a teammate, competitor, friend and more importantly a brother. Praying for Brandy, Ryan and (Braden)."
Former Philadelphia first baseman Ryan Howard wrote, "Such a sad day. We lost a great ball player but an even better human being. Many prayers to Brandy, Ryan, & (Braden). We will miss you Roy."
Another former Phillies star, Roy Oswalt, called Halladay "one of the best teammates ever."
Players from the World Series champion Houston Astros offered their sympathies on social media as well.
"Rest In Peace Doc Halladay," pitcher Dallas Keuchel wrote, referring to Halladay by his nickname. "One of the best to ever do it. You will be missed."
Many other stars, past and present, have expressed their sadness over the sudden loss of an all-time great.
Halladay was one of the top pitchers in baseball during his career, which spanned from 1998 to 2013. With 203 career wins, two Cy Young Awards and a perfect game and no-hitter to his credit, he is expected to get strong consideration for Hall of Fame induction once he becomes eligible.