When Chandni Langford's fifth-grade class sat down at their desks on May 2, they were greeted with encouraging messages, personalized just for them.
The class at Evergreen Avenue Elementary School in Woodbury, New Jersey, follows the "growth mindset" concept, which is the belief that in order to become successful, it doesn't just take brains and talent. Abilities can be developed through hard work and dedication.
RELATED: High school seniors inspire youngsters to aim for college
Langford puts a different growth mindset quote on the board each morning, but wanted to do something extra special for her 19 students on the day of their big exam — devised by the Partnership for Assessment of Readiness for College and Careers, or Parcc — so she used dry-erase markers to write inspiring quotes on their desks.
RELATED: American Airlines flight attendant posts inspiring notes on plane windows
"We've been talking a lot about growth mindset the past few months, so I picked quotes that resonated with each student," Langford told TODAY. "This was really important to me because giving individual attention is always important."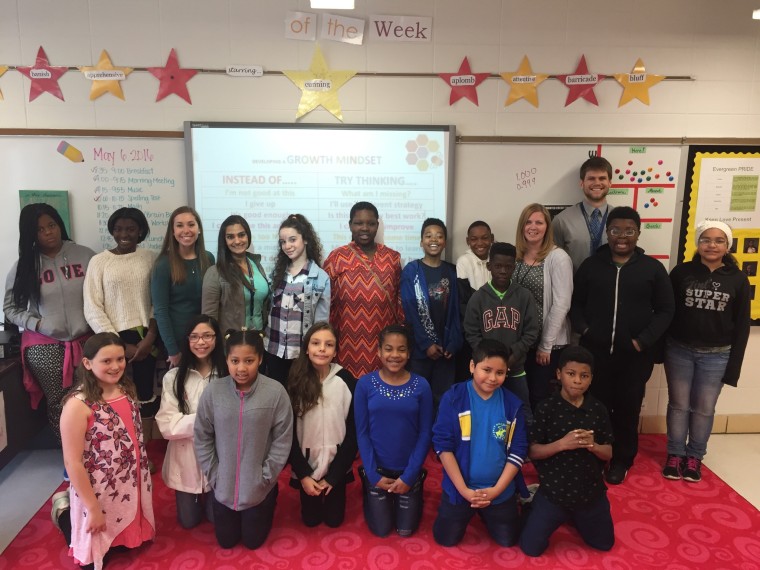 She added, "So many of my students have shown tremendous growth over the year, so I wanted to make sure they know I've noticed."
"Lis, Remember there is no elevator to success, you must take the stairs! You got this! Love, Your teachers #growthmindset," one note read.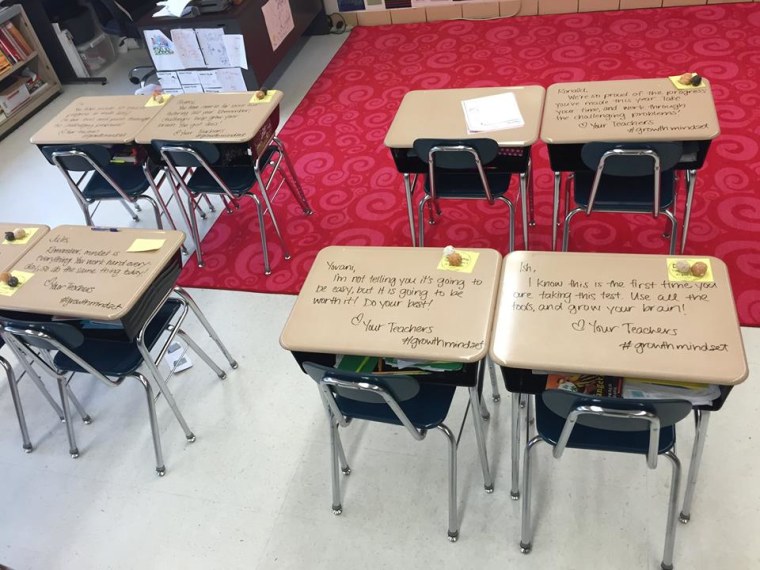 RELATED: Daughter uses mom's inspirational lunch notes for grad school thesis
"I'm not telling you it's going to be easy, but it is going to be worth it! Do your best!" another read.
She also included two munchkin donuts on each desk with the message, "Donut stress. Take your time and do your best."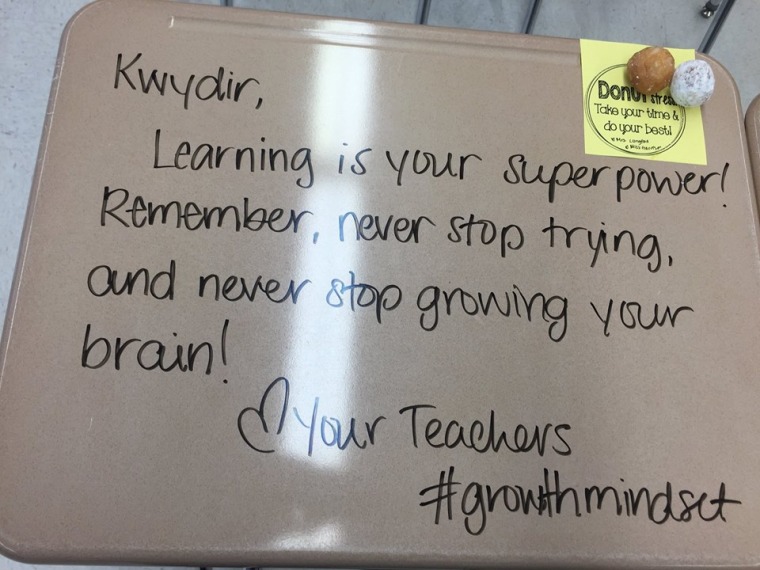 The students were so surprised and excited that they didn't want to erase the inspirational messages from their desks, even though they had to before taking the test.
RELATED: 'She deserves it': School holds private graduation for student who missed ceremony
"Some kids came up to me saying that it helped ease their nerves and others said it made them feel like they can do anything now," she said.
"They may not realize, but I've known all along that they can do anything they set their minds to."