Tammy Waddell spent 25 years of her life trying to do whatever she could to help students in need. The retired elementary school teacher even made sure that mission would continue after her death.
Waddell died from colon cancer at the age of 58 on June 9, and her final wish was honored at her funeral in Georgia three days later when more than 100 backpacks full of supplies for needy students were donated in lieu of flowers.
Her cousin, Dr. Brad Johnson, posted a photo taken by McDonald and Son Funeral Home and Crematory of the touching scene featuring the backpacks lined along the pews, writing that Waddell was "a teacher to the end."
A group of about 100 teachers she had worked with over the years served as honorary pallbearers at her funeral.
The donations will be given to kids in need through the school district's Project Connect, an annual event where teachers visit the homes of their students to deliver backpacks.
"What made her special was that she truly loved and care for her students,'' Johnson told TODAY. "As many said, she was ready to give a hug to a student in need, just like she was to give supplies to a student in need. She has inspired many people, including myself."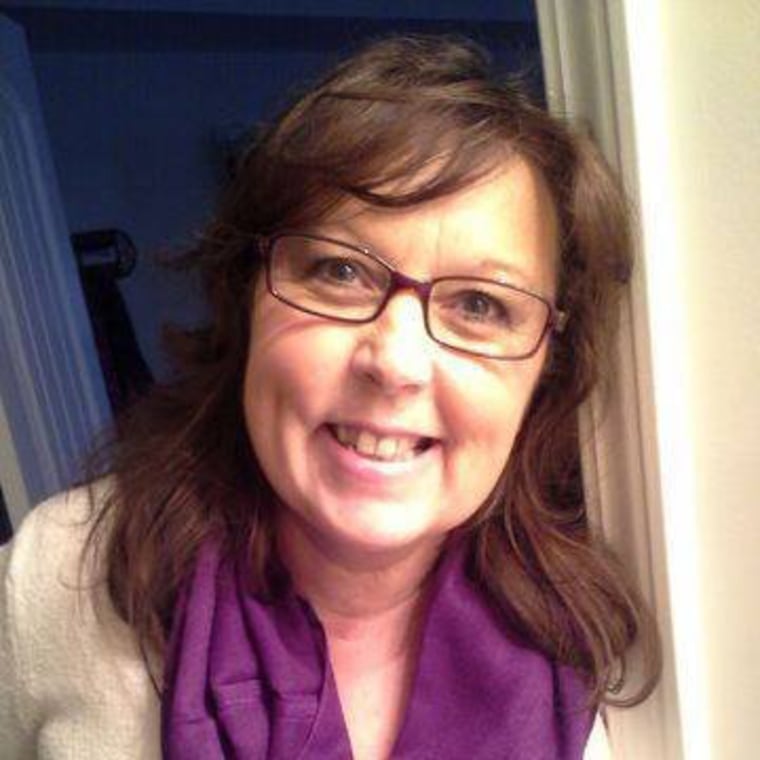 Waddell had previously been in remission from an earlier bout of colon cancer before learning from doctors in August that it had returned. Two weeks before her death, she asked for the donation of backpacks instead of flowers.
Waddell began her career as a paraprofessional and teacher in 1987 and worked at three different elementary schools in the Forsyth County school district before recently retiring. In 2003, she was named the Forsyth County Schools elementary teacher of the year.
"Tammy was a servant leader that loved children,'' Jennifer Caracciolo, Forsyth County Schools spokesperson, told TODAY in an email. "The generous backpack/supplies donations in her memory is a touching tribute."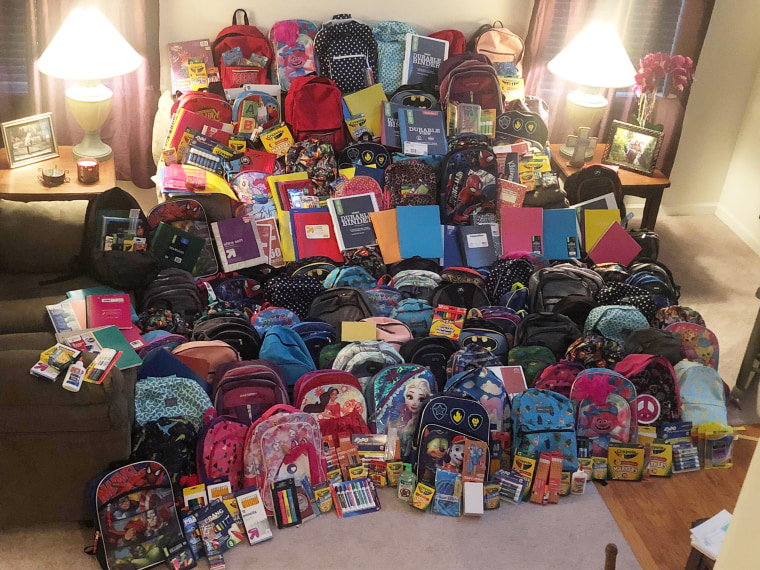 Waddell is survived by her husband, Mike, as well as her two children and four grandchildren. One of her sons is a teacher and so are both of her daughters-in-law, according to Johnson.
"I think the pictures have gone viral because her story touches the soul of humanity,'' Johnson said. "Her final lesson was to be of service to others. I would say her last lesson was well taught."
Follow TODAY.com writer Scott Stump on Twitter.