Growing up, Hannah Blum may not have been as talented as the other students in her dance classes, but she refused to quit until there wasn't a dry eye in the house after her performance.
And thanks to the help of a great teacher, Blum, 23, who has Down syndrome, can now say she has performed with a Broadway star.
Blum took the stage on TODAY Thursday to dance while Tony Yazbeck of Broadway's "Finding Neverland" sang "Dance Baby Dance,'' written by Kathie Lee Gifford and David Friedman.
RELATED: Send us your uplifting, inspiring story for Everyone Has a Story
Beaming as she performed was her long-time dance teacher, Robin Sturm, who appeared along with her husband, Robert, in the latest installment of Kathie Lee and Hoda Kotb's "Everyone Has a Story" series.
Robert wrote to Kathie Lee and Hoda about the heartwarming bond between Blum and his wife.
Robin has been a dance instructor for more than 40 years and started teaching Blum ballet when Blum was 6.
Robin is a co-director of the Asaph Dance Ensemble in Manassas, Virginia, which has performed at the Kennedy Center and other theaters in the Washington, D.C., area.
RELATED: 'Everyone Has a Story' song leaves courageous mom in tears
"I have never been so proud of my amazing wife and the love she pours into her students,'' Robert wrote.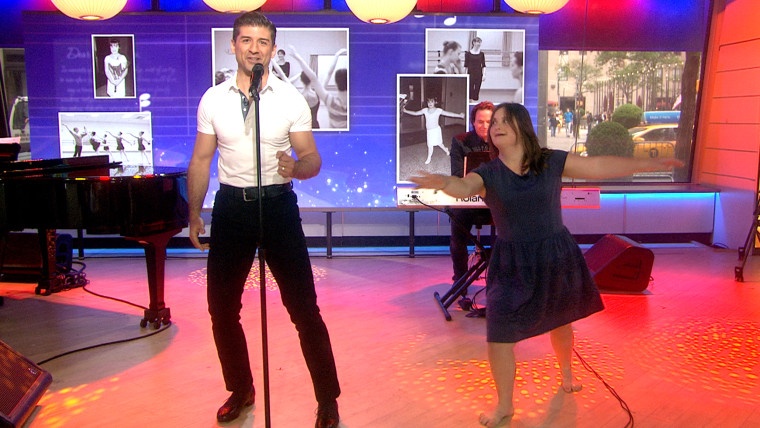 Every year, the Asaph Dance Ensemble allows graduating high school seniors to perform a special solo at its annual demonstration. Blum decided that even though Blum was 22 last year, she had persevered and earned her high school diploma, so she deserved her time to shine in a solo.
RELATED: Everyone Has A Story family honored with touching song about hope
Hannah's parents didn't think she would be allowed to perform a solo because she wasn't as advanced as the other students. But Robin made her a costume, choreographed a dance for her and put in extra time honing her performance.
"Somebody with special needs, people tend to push them aside a little bit and just presume that they can or can't do things,'' Robin said on TODAY. "Hannah had such a sweet, sweet spirit about her.
"She was just a loving, sincere, hard-working, perseverant, stubborn young lady, and being a parent myself, whatever frustrates you about your children, sometimes ends up being their best attribute when they get older."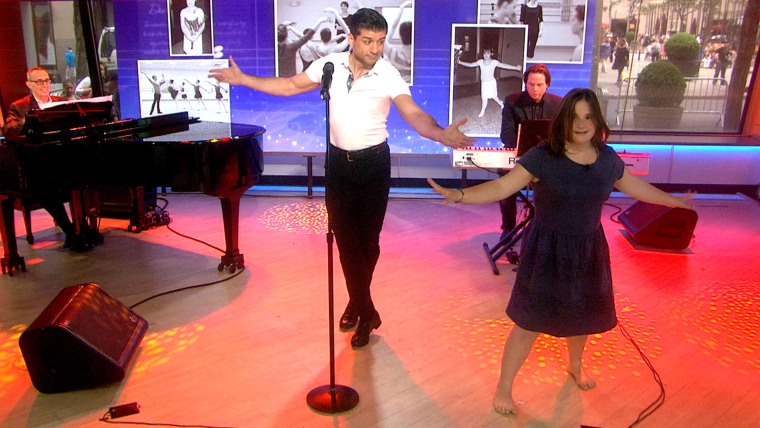 Blum took the stage and danced her heart out at the Asaph Dance Ensemble's 2015 event, leaving the crowd roaring and in tears. Robin was so inspired by Hannah's efforts that she wrote a book about it called "Hannah Finds Her Voice" that was released in April.
Robin had another memorable moment on Thursday with her student as she watched her perform on TODAY. The Sturms, Blum, and Blum's parents, Vanessa and David, were then surprised with the gift of an invitation to see a special performance of Christopher Wheeldon's "Cinderella" by the San Francisco Ballet at the Kennedy Center.
"I love ballet!" a beaming Hannah said.
Follow TODAY.com writer Scott Stump on Twitter.