A North Carolina teacher has come up with a unique ritual to bond with each one of his students and it has caught the nation's attention.
Every school day, Barry White Jr. greets his fifth-grade literacy students with a personalized handshake, full of shimmies, hand slaps and everything in between.
A video that demonstrated the heartwarming series of gestures went viral this week, with more than 32 million views of the amazing ritual that has helped him develop a special rapport with his students.
On Thursday, he brought his handshakes to TODAY, where he personalized one for each anchor.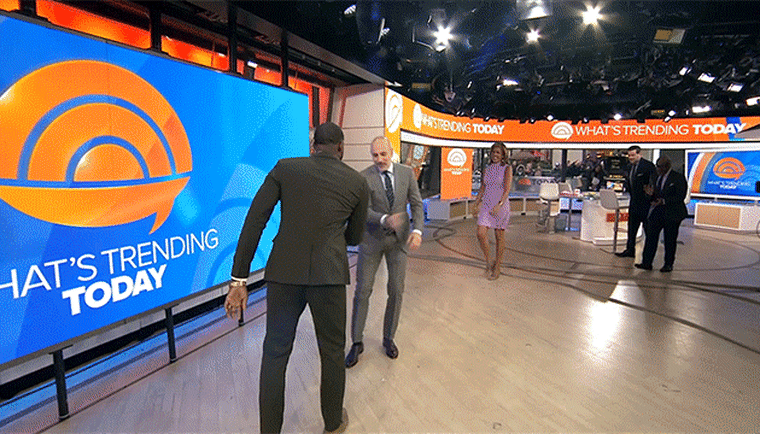 White locked feet with Matt Lauer, while he and Hoda Kotb exchanged dabs.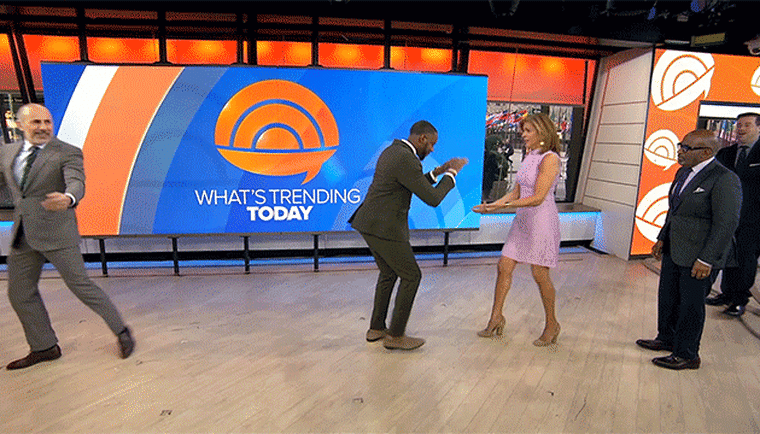 Carson Daly's handshake ended with the robot.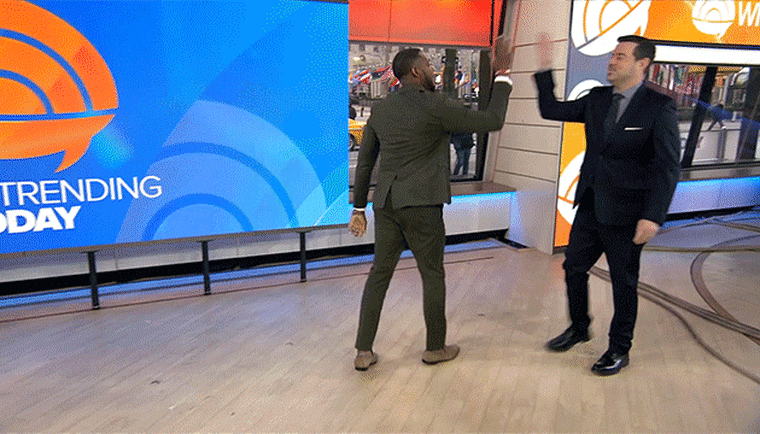 White told TODAY he got the idea for his handshake line last year, after a fourth-grade student got in trouble for being late every morning with another teacher — because she was waiting to do her handshake with him.
"It was so powerful. It was just so simple, so I decided, you know what? I'm going to bring that feeling to my whole entire grade, fifth grade. All 60-plus students," he said." This year it's been amazing to be able to impact them and the relationships have been awesome."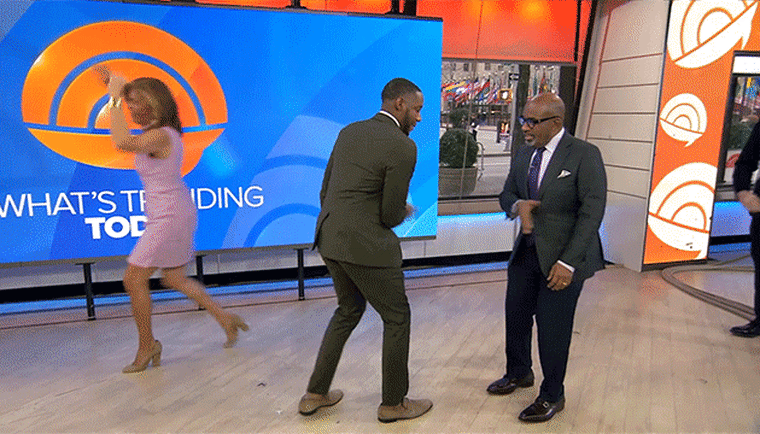 Earlier this week, White, a Cleveland Cavaliers fan, told NBC Charlotte he also was inspired by LeBron James and the way the Cavs superstar personalized his handshakes with every teammate from his inner circle.
He explained to TODAY anchors it wasn't difficult to transfer that idea to his students, with whom he practices the handshakes during lunch and recess. He said it's not hard to remember the greetings with each child because they've become second nature for him.
"It's muscle memory at this point," he said.
WATCH: Teacher inspires students to 'push through' in daily motivational routine
White emphasized that he's not the only teacher at Ashley Park PreK-8 School, the Charlotte school where he works, who makes students feel special.
"Everybody is doing something unique in their classroom, so it's hot energy through the hallways," he said. "It's an amazing feeling all around the building."
White visited TODAY's Studio 1A along with his parents, giving Matt the perfect opportunity to inquire about his name, which the teacher shares with the famous romantic crooner known for his velvety baritone.
Asked if there was any relation, White pointed to his father.
"I'm junior, this is senior, and I'm going to leave it at that," he said.