Can you hear the future Harry Styles-inspired song now? The One Direction cutie was spotted hanging out with rumored new gal pal Taylor Swift Sunday at the Central Park Zoo in New York City, and their company made sure to catch the attention of numerous adoring fans who took to Twitter to share their findings.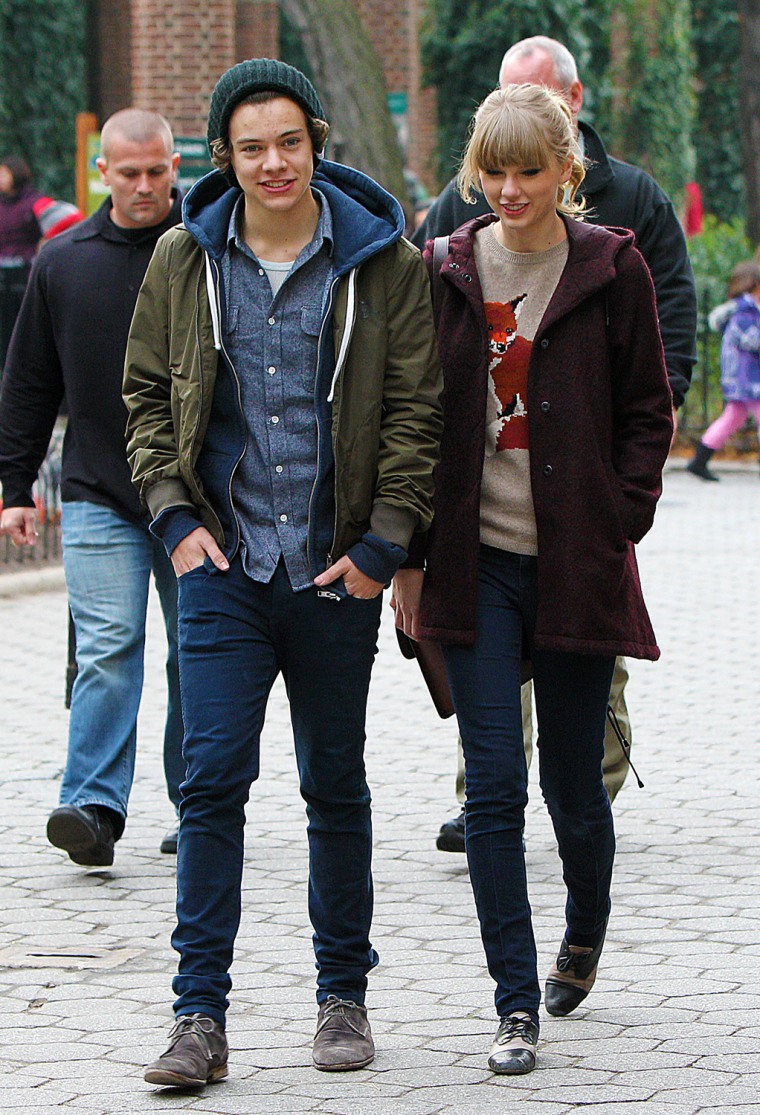 "Um I just saw Harry Styles and Taylor Swift walking together in Central Park," one fan tweeted, while another wrote, "I JUST MET HARRY STYLES AND TALOR SWIFTT TOGETHER IN CENTRAL PARK."
Taylor vs. Harry: Who's the bigger star?
The duo were joined by Harry's stylist Lou Teasdale, her fiance Tom and their baby Lux.
"Harry and Taylor were walking next to each other. They seemed happy to be together, talking and smiling. Taylor seemed to be in a great mood. Lou and Tom were walking next to them and pushing their baby Lux in a stroller," a source who spotted the pair leaving Central Park tells E! News.
T.Swift and Dr. Dre top Forbes' highest-paid musicians list
Rumors of this possible new couple began when the One Direction singer was seen hanging out with Swift as she prepared for her "X Factor" performance a couple weeks ago. "Harry is there with her now. She is doing rehearsals this afternoon. And he is in her group," the witness tells E! News. "He watched her onstage going through her performance. He was sitting with her mom and the rest of her entourage."
They added, "After she finished, he went up to the stage. They were joking and laughing. He picked her up and threw her over his shoulder and carried her off."
Remember when T. Swift was all about Conor Kennedy?
More Entertainment news: