She is never, ever getting a bad reputation, at least for charitable works. Country star Taylor Swift is No.1 on the 20 "Celebs Gone Good" list put out by non-profit group DoSomething.org.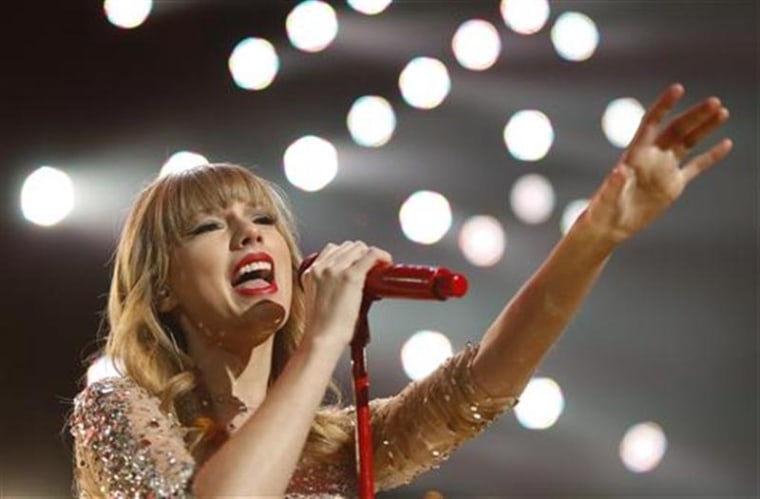 The group praised Swift, 23, for being the youngest person ever to receive the Ripple of Hope Award from the Robert F. Kennedy Center for her charity work, for donating $4 million to the Country Hall of Fame Museum, and for her work with children who have cancer.
Just behind Swift on the list? Actress and singer Miley Cyrus, who was highlighted for her work with Saving SPOT! Dog Rescue, for going barefoot for a day for TOMS' One Day Without Shoes challenge, and for other charity work.
Also making the list were Channing Tatum, Lady Gaga, Justin Bieber, Robin Roberts and others.
Country music's young superstar is making a splash from Nashville to Hollywood.
Related content: