For some people, scars are painful reminders of a violent past.
That's why Brian Finn, a tattoo artist in Toledo, Ohio, is offering his services — free of charge — to victims of domestic violence, self-harm or human trafficking. It's his way of giving back to the community, and in the process, he's helping survivors move past a painful part of their lives.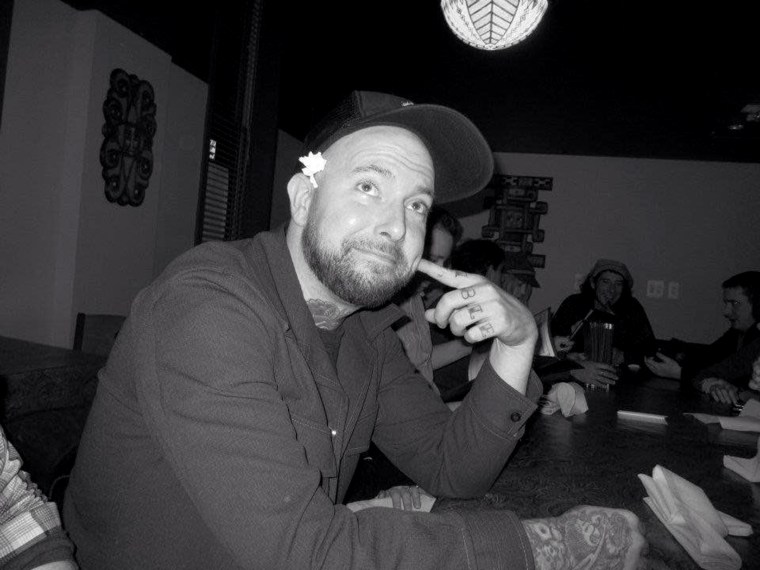 "I love what I do — I love drawing, painting, tattooing," Finn, 36, told TODAY. "But I just thought I could do something more with what I'm doing. And it just kind of clicked one day."
RELATED: Meet the tattoo artist making breast cancer survivors feel 'whole again'
Finn said many prospective clients he's seen at Infinite Art, the tattoo parlor where he works, have wanted to cover up a scar with a tattoo.
"People have scars for lots of different reasons, not just self-harm or violence, but for a lot of people, it was because of domestic violence and self-harm," he said. "And the majority of the time, they would say, 'OK, I have to save up, I don't have the money right now.' It seemed like they were in dire straits."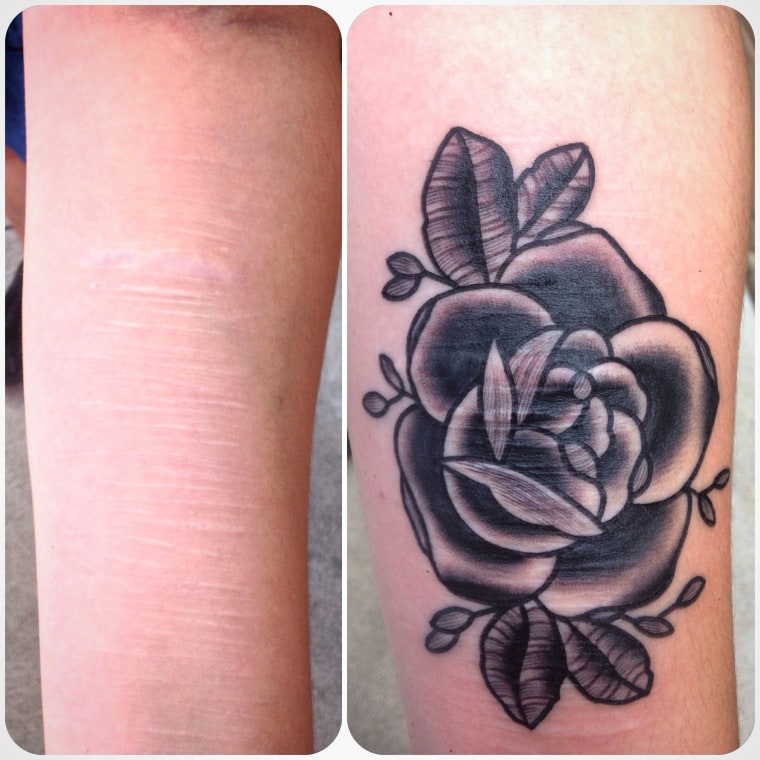 So far, he's done five tattoos through his new initiative, which he began last October. Each situation is different: he's tattooed over scars from violence, fixed a tattoo that was ruined from self-inflicted wounds, and created new tattoos for victims who don't have scars.
RELATED: Domestic abuse victim who was sentenced to jail speaks out
"The first one I did, she actually had an existing tattoo," Finn said. "She cut herself on the arm, so she got a tattoo of a Celtic knot on the inside of her forearm, and she cut through that as well. So I had to basically connect everything again."
Sometimes Finn talks to the clients about their difficult pasts, and sometimes he doesn't.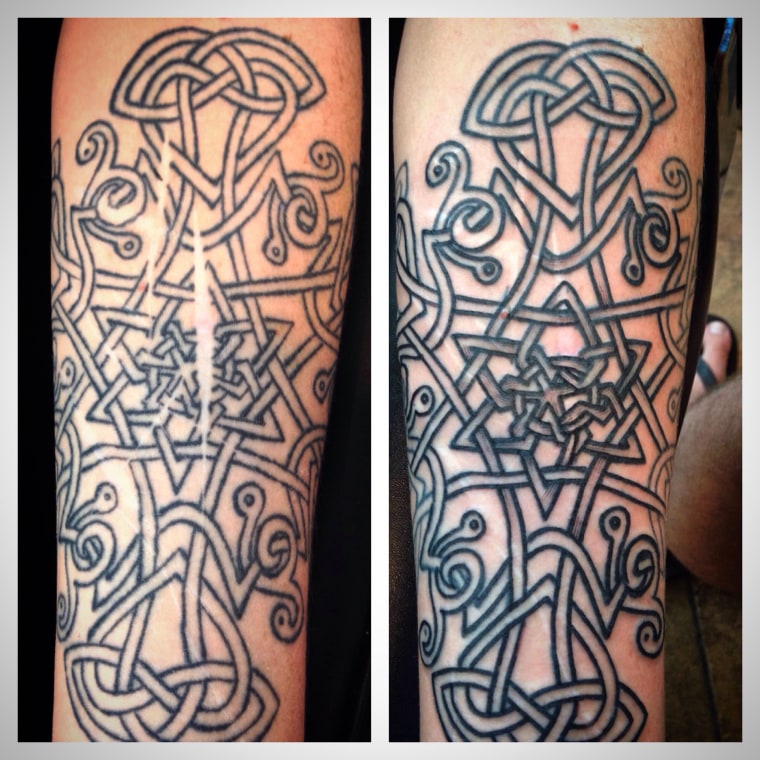 "I don't try to pry," he said. "I'm not a therapist or anything. But I will definitely have an open ear, and I wouldn't judge in a negative way. It's a point in their lives they are trying to move past, so putting a tattoo over scars is ending that chapter and starting a new one."
Finn's story was recently picked up by NPR, and since then he's gotten several calls from people inquiring about tattoos, and also messages from people just saying thank you.
RELATED: Tattoo fundraiser helps teen with leukemia
"I'm really happy with it," he said, adding that he hopes it inspires other tattoo artists to use their art for good. "You know, somebody opens a door for you, and you smile and you feel good, and you open a door for someone else."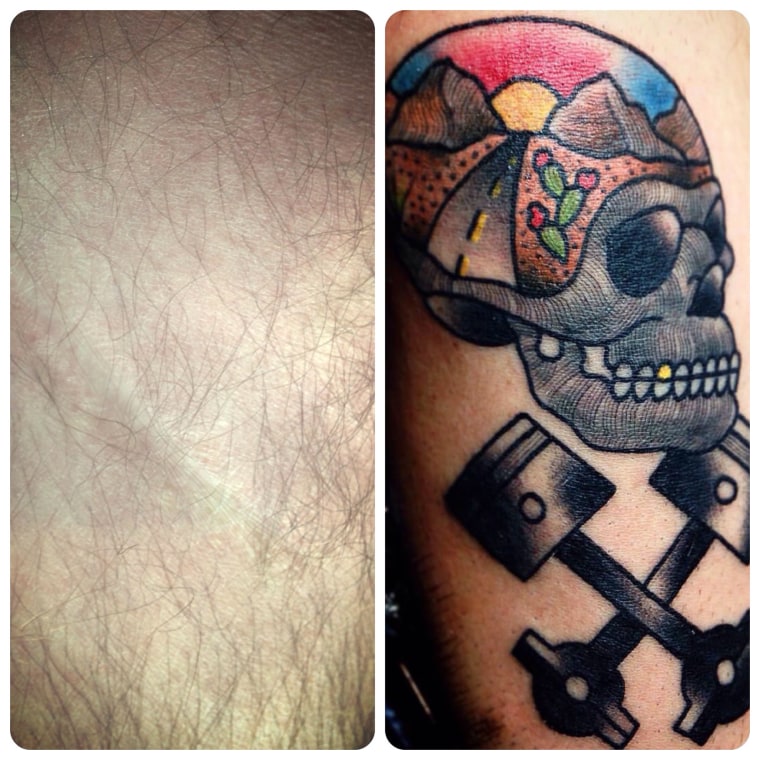 In fact, The Huffington Post reported in August on a Brazilian tattoo artist who's also working with domestic violence survivors to cover up scars free of charge.
Finn, who's been in the tattoo industry for 17 years, does the tattoos between 2 p.m. and 6 p.m. on Mondays, his day off. He's booked for the next two months, but has no plan to stop after that.
"I don't really have a game plan other than to continue what I'm doing," he said.