A councilman in Prairie View, Texas, is denying any wrongdoing after being Tasered and arrested by police outside his home during a party with friends last week.
"I don't feel like I did any of the things that I'm accused of,'' councilman Jonathan Miller told NBC News. "I don't feel like I should have been detained, or you know, arrested or anything."
Dramatic videos taken by one of Miller's friends and the body camera worn by one of the police officers shows Miller, 26, being taken down by a Taser on Oct. 8. The incident involved a Prairie View officer with ties to Sandra Bland, who was found dead in her jail cell this summer.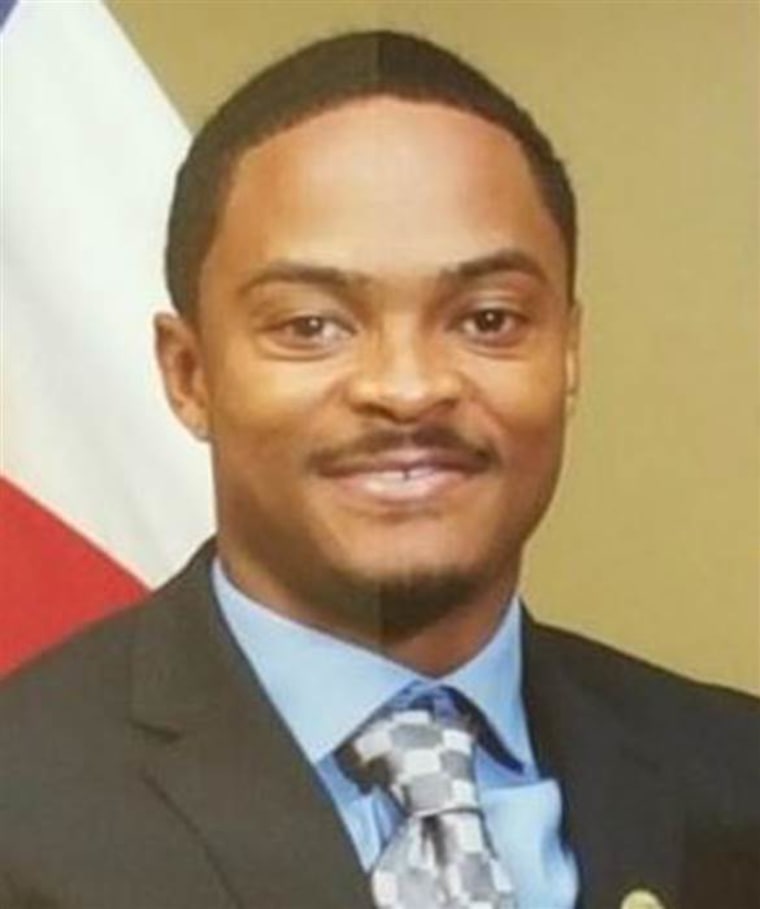 Miller insists he did nothing wrong, while police say he was Tasered for failing to comply with their orders. Police say they were on a routine patrol when they stopped at Miller's house and approached four men for questioning in an area they say has often been found to be involved with drug activity. In the video, a male and female officer try to get him to put his hands behind his back and he refuses before being Tasered.
RELATED: Video shows officer using Taser on Miller
"I knew the officer, (and) she knew me, so I figured if I let her know these are my guests, (it would) kind of lessen the tension,'' Miller said.
Miller has been charged with interfering with police and resisting arrest. The police are promising a full investigation.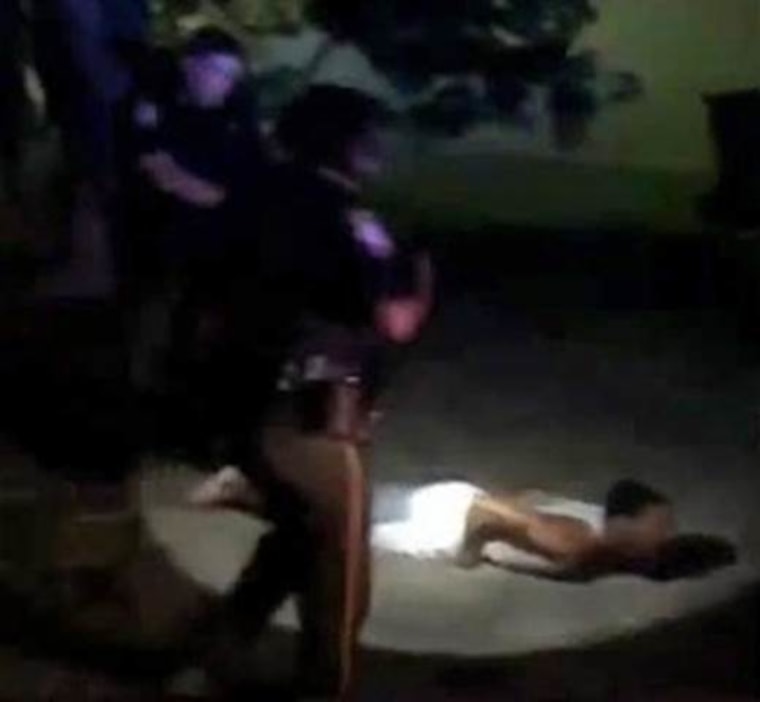 "I just feel like it was kind of unwarranted to be almost harassed,'' Miller said.
"We have six police officers. The probability of having the same officer involved in multiple types of incidences is probable," Prairie View Chief of Police Larry Johnson told NBC News, referring to the Bland case. "I haven't seen anything that gave me any cause for concern as far as this officers conduct at this point."
Fellow council member Marie Herndon may call a special meeting to address the incident.
"It seems obvious to me our police department needs some sensitivity training,'' Herndon said on TODAY.
NBC News' Janet Shamlian contributed to this report.
Follow TODAY.com writer Scott Stump onTwitter.