Target has teamed up with DC Comics to launch a collection of merchandise based on some of DC's most colorfully costumed female characters, and the new line is getting a thumbs up from comic book fans and parents alike.
The "DC Super Hero Girls" collection includes action figures of famous female heroes and villains alike, including Wonder Woman, Supergirl, Poison Ivy and others. The merchandise will be available exclusively at Target starting in March, according to a release on DC Comics' website.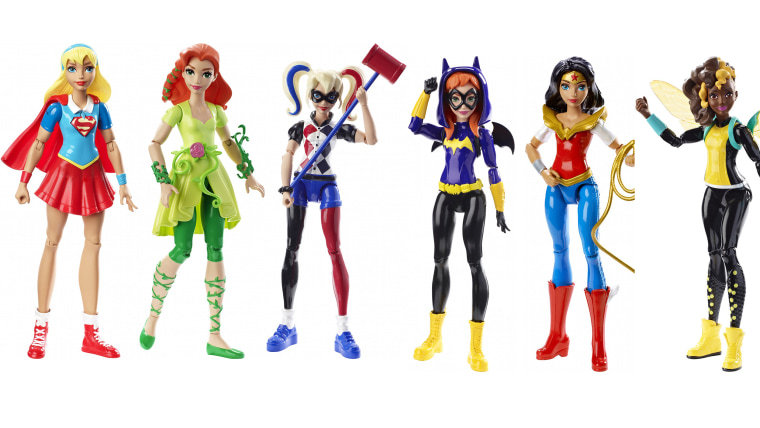 RELATED: First plus-size female superhero soars into her own comic book, 'Faith'
Shoppers appear to feel Target is on target with the lineup of strong women, with one blog post even calling the line "a major game changer." Others thank Target for giving girls an alternative to Barbie. (Even if she does come in curvy, tall and petite body types now.)
Of course, Target is pleased with the reaction the collection has gotten.
RELATED: 'Hijarbie' Barbie creator of doll's fashionable hijabs, abayas: 'I saw a gap'
"We keep our ear to the ground and listen to feedback from our guests," Lee Henderson, a spokesperson for Target, told TODAY. "There is lots of excitement around this new launch, and we can't wait to share the power of these iconic female super hero characters with fans. We know their stories of epic action and girl power will definitely resonate."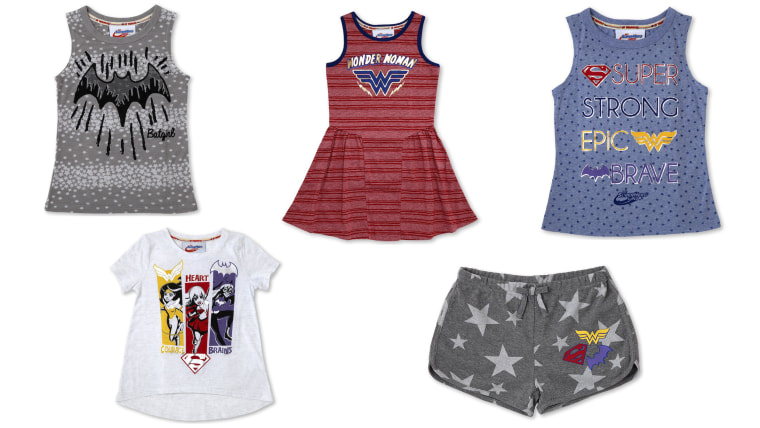 The collection, inspired by DC's Web series DC Super Hero Girls and made in partnership with Mattel, also includes clothes.
"Target prides itself on keeping a pulse on pop culture, and we have a legacy of getting behind the hottest franchises to bring our guests exclusive merchandise," Scott Nygaard, senior vice president of merchandising at Target, said in a statement on the company's website.