Before his swim meet on Dec. 7 had even started, Florida swimmer Josh Zuchowski, 9, decided he was not only going to compete in honor of his biggest rival, but also win the top trophy in the event and give it to him. 
The Santa Claus Invitational marked the second straight meet where Zuchowski and his father checked the entry sheet and did not see the name of friendly rival Reese Branzell, 10, from Lake Lytle, Fla. Branzell had been hospitalized on Nov. 8 with a bacterial infection in his hip for nearly two weeks and was unable to compete.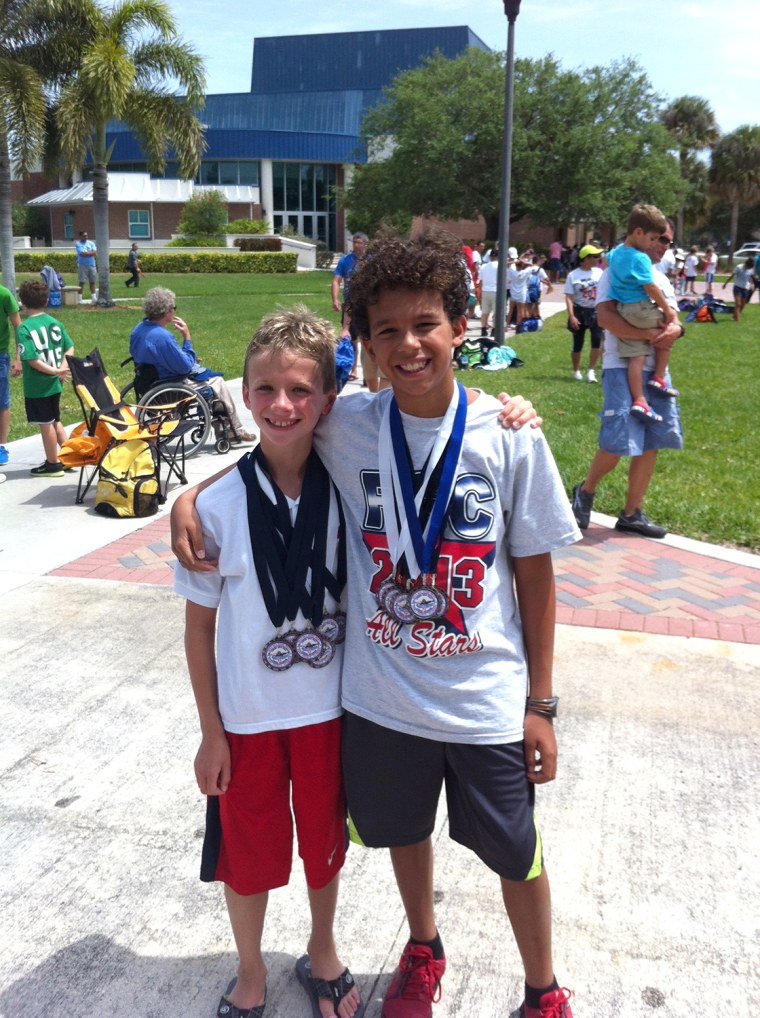 "Josh got very emotional and he just said, 'Dad I feel horrible for him, is there something we can do?''' Josh's father, Jonathan Zuchowski, told TODAY.com. "Then he said, 'I expect to win five gold medals in this meet, so what do you think if I swim for him and if I win the high point trophy, I'll give it to him?'
"He wrote the card he was going to give Reese before he even swam the race. The card said, 'I swam for you today, and I want to give you this trophy.'''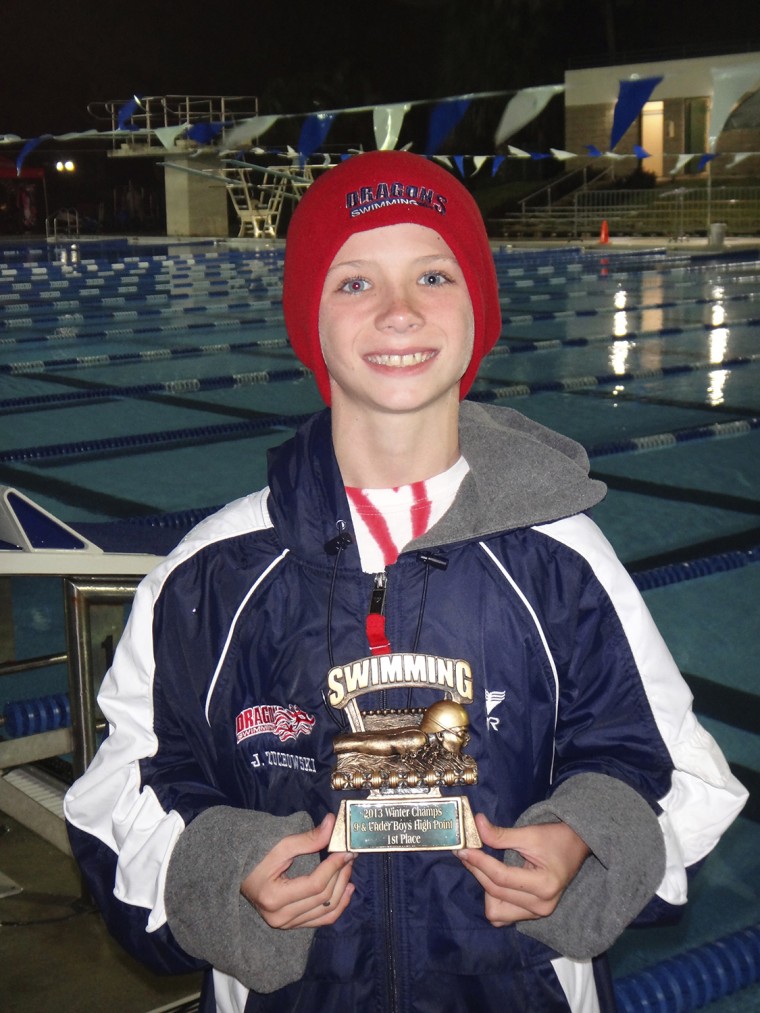 Josh, who is from Jupiter, Fla., accomplished his goal of winning five gold medals and the high-point trophy as the top point-getter in the meet.
When it was over, he gave the trophy to Reese's swim coach with a card that read, "I am so sorry that you have not been feeling well. Get well soon. So we can get back to battling in the pool. I have looked up to you since I was seven. You were an inspiration for me wanting to swim fast. I would rather get second with you at the meet then win with you absent. I won this trophy for you today. I hope to see (you) back in the pool. Your friend, Josh.''

The two have been swimming against one another for three years and often rank 1-2 at the meets where 9- and 10-year-olds compete in the same races. Reese has since been released from the hospital and has been on antibiotics for the infection. His family was blown away by the gesture.
"They said it was the single nicest act that anyone has ever done for him and his family,'' Jonathan said. "For Reese, it helped lift his morale to think, 'Here's my No. 1 competitor, and he's thinking about me.' That made him feel that much better to get back into the pool and do what he loves."

There were other swimmers on his team who didn't understand why Josh would give a trophy he won to a competitor.
"He definitely has a big heart,'' his father said.
"I can't believe I'm getting all this attention for doing the right thing,'' Josh told TODAY.com.
Though they plan to continue dueling in the pool in the coming years, the two have become closer friends since the trophy trade.
"I think the true significance of the trophy might be that it might be the most special win of his life," Josh's father said, "and he was doing it for someone else.''