For those rare athletes who make it all the way to the Olympics, the long road there may seem like it was built on a regimen of early-morning workouts, distant competitions and never-ending coaching sessions.
But the route to the Olympics requires more than lifting weights and practicing time trials. That's because elite athletes need to develop both their physical bodies, and their minds.
Enter Cassidy Bayer, a 16-year-old swimming phenom from Northern Virginia with a huge personality. Olympic swimmer Ryan Lochte practiced with Bayer at the Olympic training facility in Colorado Springs.
Recalling her enthusiasm and humor, Lochte said, "There was not one dull moment in practice when I was swimming with her."
RELATED: Olympic swimmer Katie Ledecky gives advice to girls, meets fans on TODAY plaza
Bayer is very fast — for years, she's been breaking records in her race, the 200-meter butterfly. A member of the U.S. National Team, Bayer is currently the fourth-fastest American woman in the 200 Fly, and there's no doubt that she has all of the building blocks to make it to the Olympic team, if not in 2016, then in 2020.
When a local sports reporter asked a then 10 year-old Bayer about her winning performance in a race, she responded that she "had confidence that day." It's a confidence that hasn't waned as she's aged.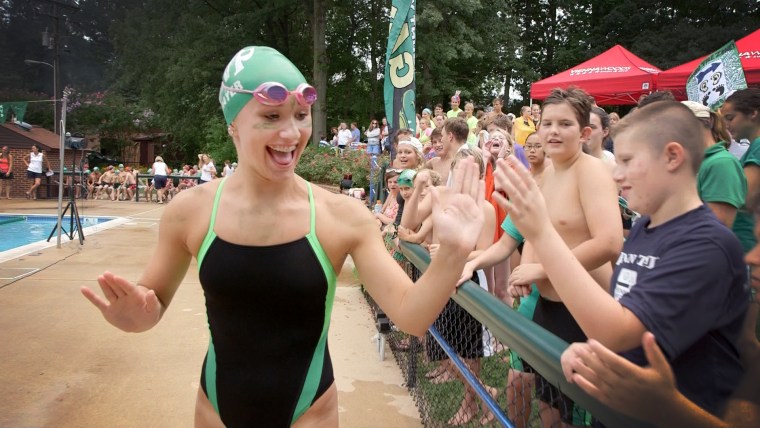 But a preternaturally fast 16-year-old is not the same as a mature, speedy 20-year-old. If Bayer is going to make it to the biggest stage in the world, she's going to have to go through the same process that everyone faces as they become young adults.
She will have to face setbacks, heartbreak and injuries.
Just because Cassify is fast, doesn't mean she's gifted in every physical way. She's short for a swimmer, years in the pool have given her exercise-induced asthma, and she's missing a muscle in her shoulder, a discovery that sidelined her for most of 2014.
RELATED: Katie Ledecky on world records, Rio — and her 1998 TODAY visit as a tot
For anyone with so many built-in disadvantages, the Olympics might seem like an impossible quest. But she's realistic about the long odds.
"I've got to climb over the mountain at some point." Bayer said, "If it's in the next year, or next two years or next three years… we'll see."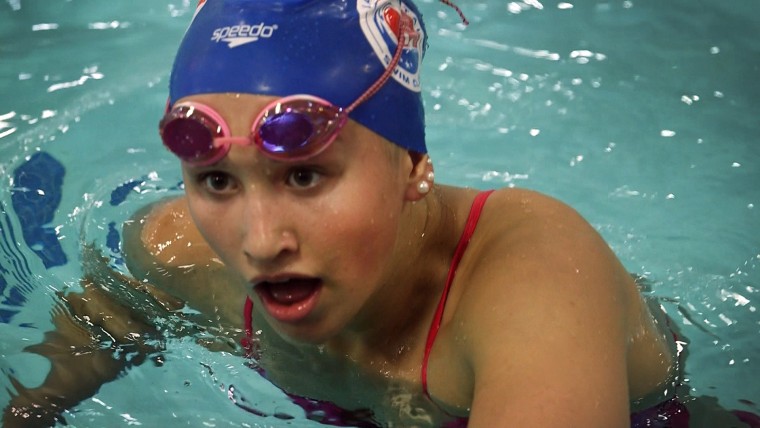 Wherever she goes, Cassidy is one of the most optimistic people in the room. She knows the road is long and hard, and that she may not make it in the end. But between now and then, she's learning one of the most important lessons: how to bounce back from defeat.
That's where coach Jeff King comes in. Some coaches are responsible for pushing an athlete's physical limits. King is equally concerned with pushing Bayer's emotional stamina. He sets her up for harder and harder challenges, knowing that there is a lesson in both success and failure.
RELATED: Is TODAY's Dylan Dreyer Olympic-caliber synchronized swimmer material?
"When you fail, then it becomes a learning (opportunity)," King said.
Bayer is now preparing for the Olympic trials. To make the games, she has to rank in the top two, a monumental climb for a 16-year-old. If she doesn't make it to Rio, she'll be a favorite for the 2020 Olympics in Tokyo. But that all depends on how she handles her losses.