Most elite athletes put life on hold when preparing for something as monumental as the Olympics — but not swimmer Cammile Adams.
The day after the Rio Games come to a close, the 24-year-old will be back in a middle school classroom as an assistant teacher, finishing the credits she needs to graduate from Texas A&M University.
And less than two months later, she'll be walking down the aisle at her wedding, which she has been planning amid an intense training schedule that keeps her in the pool around four hours each day.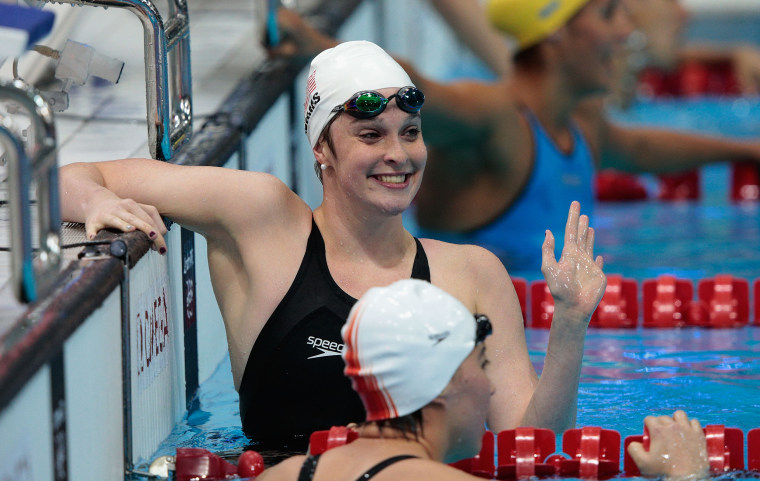 "I definitely don't do well only swimming," Adams told TODAY as she prepared to head to Omaha, Nebraska, for this week's Olympic trials, where athletes are competing for a spot on the U.S. team.
RELATED: Gold medalist Shawn Johnson's open letter to the 2016 Olympic gymnasts
"I realized I need other things," she said. "It takes some of the pressure away from always being at the pool. I like to leave the pool at the pool, that's what I like to say."
Adams has been serious about competing since she was about 4, old enough to swim a lap. Her father, Eddie, is a swim coach and a physical education teacher in Houston, where she grew up.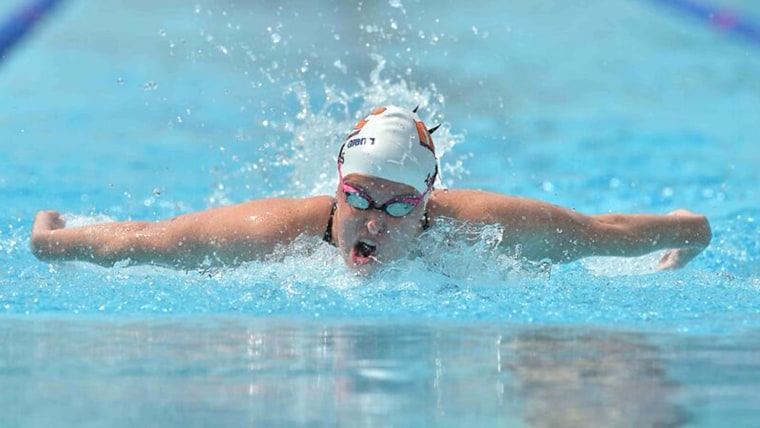 "My mom was always like, 'Just go to the pool with Dad!'" she said. "It's the only sport we've ever done, and we love it."
Both Adams and her identical twin, Ashley, swam at Texas A&M and competed in the 2012 Olympic trials.
Cammile won first place in the 200-meter butterfly, landing her a spot at the London Games. There, she finished fifth overall in the same event.
RELATED: Rio Olympics: 7 reasons we're excited, from Michael Phelps to the U.S. gymnastics team
Just as her career was taking off, her sister was moving away from competitive swimming.
"After the trials, (Ashley) was ready to focus on school and be a normal college kid," Adams said.
But her twin remains her closest ally and is always by her side at races.
Their bond is part of the reason Adams wants to pursue speech pathology after college.
Ashley was born half-deaf. She never learned sign language, but can read lips.
"She always had a great support system in school," said Adams.
After finishing at Texas A&M, she plans to teach for a few years before focusing on speech pathology and graduate school.
RELATED: Michael Phelps talks Rio, rehab and retirement with TODAY's Matt Lauer
She attributes her groundedness to her parents.
"They're big you-need-to-have-a-plan people," she said. "When I decided to defer (college), they were supportive, but wanted to make sure I had a plan to get my degree as soon as possible."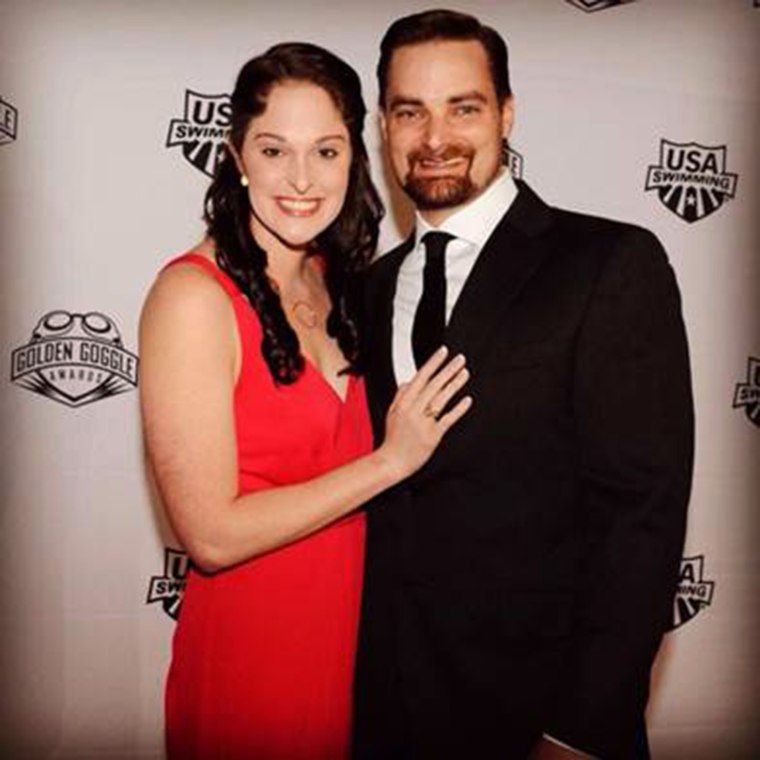 It's clear family plays a big part in Adams' life. They're also helping her plan her upcoming wedding.
"My sister did some wedding planning in college on the side, and she's super organized," Adams said. "She knows exactly what I need to get done. I don't really care what kind of flowers there are or what linens are on the table — I don't care if they're polyester or whatnot, but that's apparently a thing."
RELATED: Gymnast Simone Biles on getting nervous before routines and what'd she'd be doing if she wasn't a gymnast
Those are the details that Ashley, plus Adams' mother and future mother-in-law, are handling, she said.
"I designed my own dress," Adams said after a pause, seemingly searching for something about the process she enjoyed. "I teamed up with a designer here in Charlotte. That's something I get really excited about."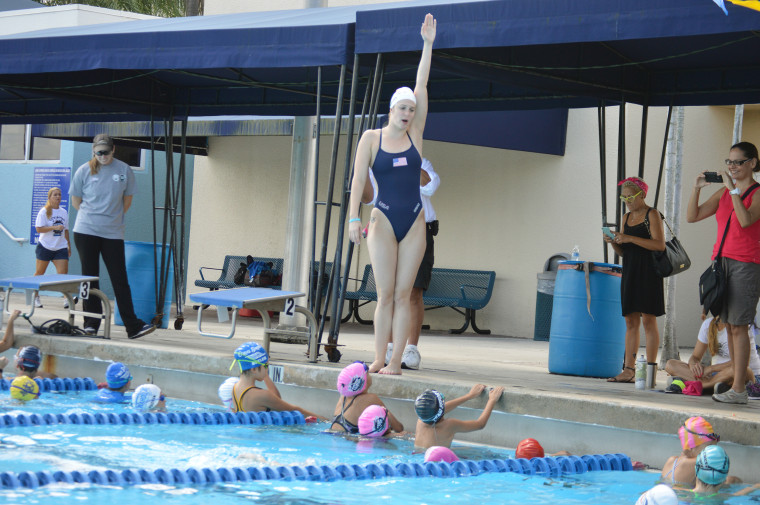 She met her fiancé, Rad Brannan, a fellow A&M Aggie, through mutual friends.
"I knew right away I wanted to spend the rest of my life with him," Adams said. "It took him a little longer. He gets the swimming thing; he's very athletic. He swam in high school, and he's done an Ironman."
Their wedding will be held in October in Magnolia, north of Houston, at a 600-acre former plantation that's been converted into a wedding venue.
RELATED: Gold medalist Shawn Johnson on surviving Olympics 'chaos,' having courage to say no
"The reception is in this big red barn with 30 chandeliers. It's perfect for what we wanted," she said.
The future is bright for Adams, and that's all by design. But for now the swimmer, relentlessly calm in the face of challenge, has her sights set on just one goal: landing a spot on the team headed to Rio.
"I'm definitely really excited," she said.