There's a new baby in town!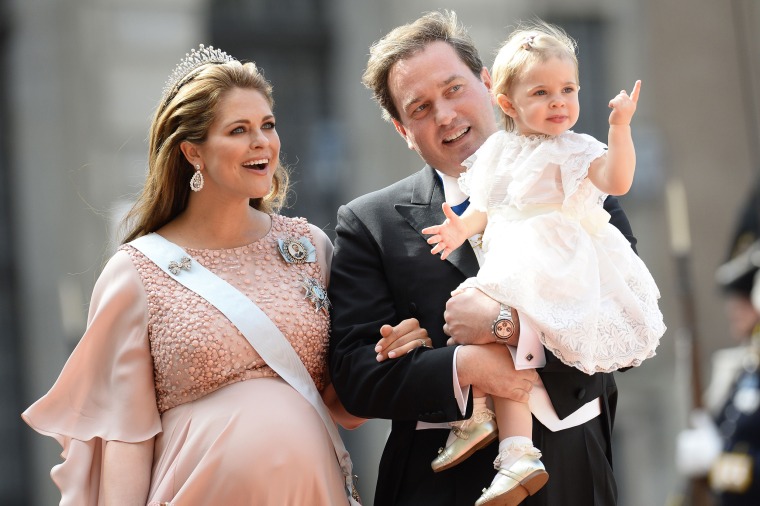 Sweden's Princess Madeleine has given birth to a boy! She went into labor Monday, only two days after attending the wedding of her brother, Prince Carl Philip. The marshal of the realm said in a statement, "Both mother and child are in good health."
The palace didn't reveal the name of Madeleine's new baby.
WATCH: Prince George steals the show at queen's birthday celebration
This is the second child for Madeleine and husband Christopher O'Neill, who already have one-year-old daughter Princess Leonore. The royal family celebrated Carl Philip's nuptials Saturday in Stockholm, where he married Sofia Hellqvist, 30, in the chapel of the Royal Palace in front of friends and members of the royal family.
PHOTOS: The most eligible bachelors from around the world
The bride looked every bit a princess (and like Duchess Kate) in her long-sleeved gown that was decorated with lace, a long train and a cathedral-length veil. After the ceremony, thousands of fans waited to greet and wave to the newlyweds. They then were driven by horse-drawn carriage to the palace for the wedding reception.
The wedding party and guests included the prince's father and reigning monarch King Carl Gustaf, 69, mother Queen Silvia, 71, sister Crown Princess Victoria, the 38-year-old heir apparent, her husband Prince Daniel, 41, and their daughter, Princess Estelle, 3.
It certainly was a big weekend for this royal family. Congratulations are in order again for this big family, which just got a little bit bigger!
PHOTOS: Best moments from the royal wedding!