This story, originally published in 2018, is part of TODAY's series "Survivors: What Happens After the Headlines Fade." For more stories and videos from the series, click here.
Amy Downs made a silent plea to herself as the world crashed down around her on the most harrowing day of her life.
Downs, 51, was working at a credit union in the Alfred P. Murrah Federal Building in Oklahoma City on April 19, 1995, when a truck bomb exploded, destroying a third of the building, killing 168 people and injuring nearly 700 others.
She was trapped under the rubble for more than six hours, crying out for help and hoping another bomb wasn't about to explode.
"I had all this regret for how I had been living my life," Downs told TODAY. "It was one of those things where I literally promised God that if I somehow made it out alive that I would never live my life the same, and I've tried very hard to live up to that claim."
Downs was 28 at the time and weighed 355 pounds. She has since lost 200 pounds, become a fixture at memorial events for the bombing, and done her best to keep her promise.
"She just doesn't let anything stop her," said good friend Terri Talley, 50, who was sitting right near her in the office on the day of the bombing.
"When you go through something that traumatic, you live it every day," Downs said. "It's just part of my life."
Living a nightmare
Downs never lost consciousness after the explosion killed numerous people right in her vicinity while badly injuring others. Talley was so disoriented from a concussion that she thought she had been in a car accident and was trying to locate her children even though they weren't there.
"The feelings are not as raw as they were in the first four years, but there are sometimes moments around the anniversary when it can feel like it just happened," Downs said. "I had flashbacks heavily at the time."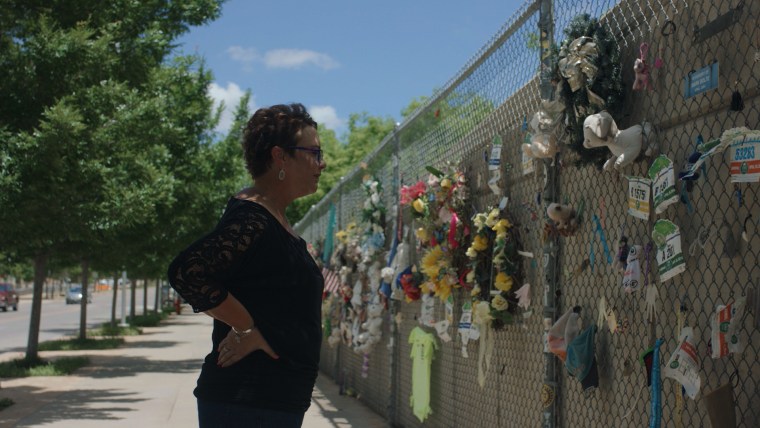 As Downs tried to rebuild herself physically and mentally, she also felt an obligation to get back to work. She is now the CEO of Allegiance Credit Union, which relocated to a nearby building after the bombing. Eighteen of the 33 employees in the company and 100 members that it served were killed in the bombing.
"That's 100 families needing money to bury people, or people injured and needing insurance money that wasn't coming in," Downs said. "It's almost like we didn't want this credit union to die because our friends invested their lives in it, so it was up to us to carry on."
"If you're in an event like we were, it's like we were in it with everybody in this whole small city," said Talley, who is now the business development officer at Allegiance Credit Union.
"You band together and you're stronger because you have more support there. I never felt like I just wanted to run away to another state."
There were also some unsettling moments in the years after returning to work. A bad storm shattered a window, there was a bomb threat called in on Talley's phone that turned out to be a hoax, and a strange package was delivered that turned out to be harmless.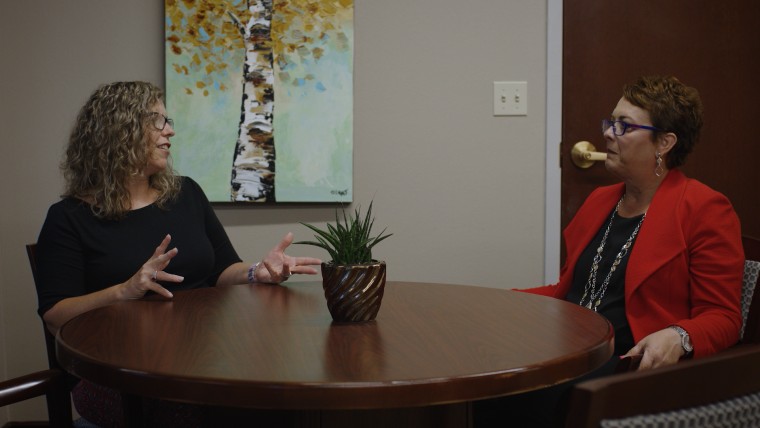 Downs also met with a counselor after her physical therapist, who had survived an oil field explosion, told her that it had helped him with feelings he had tried to overcome on his own.
"That was probably one of the best things I could've done," she said. "She was able to gather research from the military and help me see that what I was going through was normal for what I had been through."
She also benefited from attending the trial of bomber Timothy McVeigh after being subpoenaed to testify during the penalty phase. McVeigh, who was seeking revenge against the federal government with the bombing, was executed by lethal injection in 2001 after receiving the death penalty.
"I didn't think it would do a thing for me, but I was shocked because it did bring a lot of healing," Downs said. "To see the justice system play out that way, that was huge. I never went back to counseling after that."
She still has had her hard times, however, particularly after 9/11, which supplanted Oklahoma City as the deadliest terror attack on U.S. soil, as well as the Boston Marathon bombing.
"When 9/11 happened, I had a really difficult time because I saw the towers come down and knew those people were trapped and what they felt like," she said. "There's a look on people's faces that I recognize immediately when I see these scenes, and it's just a sickening feeling."
A physical transformation
As her mental scars healed, Downs was determined to lose significant weight more than a decade after the bombing.
She lost 35 pounds and then underwent gastric sleeve surgery in 2008, dropping 75 pounds in the year after the procedure. After gaining a few pounds back, Downs realized she also needed to start working out to reach her weight-loss goals.
She began going to a local gym at 5 a.m. for workouts with a trainer at a time when not many other people would be in there.
"I was heavy and I was embarrassed," she said. "The freaking place was wallpapered with mirrors. Now I actually use them to check my form."
Downs not only lost 200 pounds, but became an avid triathlete. She competed last year in her first half-distance Ironman, which consists of a 1.2-mile swim, a 56-mile bike ride and a 13.1-mile half-marathon. She also got remarried four years ago after meeting her husband, Terry, thanks to their mutual interest in cycling.
"If you would've told me 20 years ago that I was going to be an Ironman and a CEO, it would've been like someone telling me, 'You're gonna get a rocket and fly to Mars in 20 years,'" she said.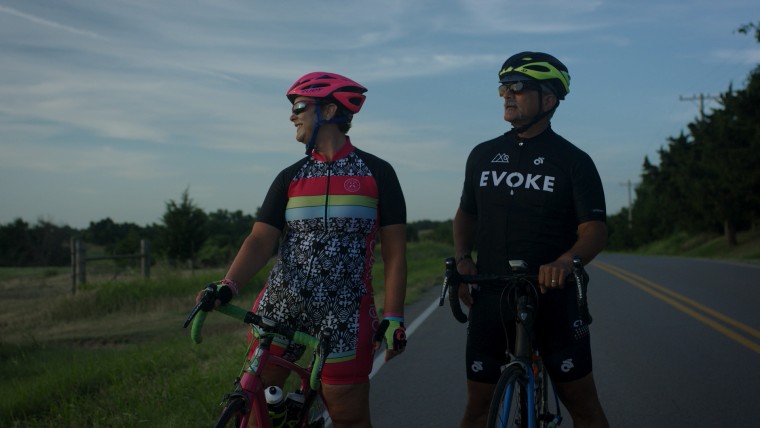 Another part of keeping the promise she made to herself while trapped and clinging to her life has been paying it forward. She has spoken to other people who have been through mass shootings and other tragedies.
She and Talley also volunteer at the Oklahoma City National Memorial and Museum, which was created to honor those affected by the bombing and gets about half a million visitors per year.
"A big mission of our institution is making people understand that trauma isn't over because the media has gone home," the museum's executive director, Kari Watkins, told TODAY. "We're still dealing with hate and violence in this country, so the story that we have here is as relevant today as ever."
Downs is hoping that her story can show others that there can be light after the darkness, even if it takes decades to come to fruition.
"I tell people, 'It will take some time, but I promise you will feel normal again one day,'" she said. "The human spirit, we overcome, and we do get through it."