Sure beats a ticket.
In Lowell, Michigan, unsuspecting drivers who thought Officer Scot VanSolkema was pulling them over for minor traffic infractions instead received presents from their holiday wish lists. Filmed Nov. 19 and 20, and posted Tuesday on YouTube, a video of their interactions has started to go viral, collecting more than 13,000 hits in mere hours.
"Police officers do a lot more than write tickets and take bad guys to jail," VanSolkema told TODAY.com. "We're people, like everyone else."

Wearing a hidden camera and microphone on his shirt, VanSolkema asked drivers what they wanted for the holidays. His microphone picked up their answers, and his colleagues raced around a nearby store to try to track down whatever the drivers mentioned and drive it to the scene. Motorists wound up driving home with toys, an Xbox and a high-definition TV, among many other presents.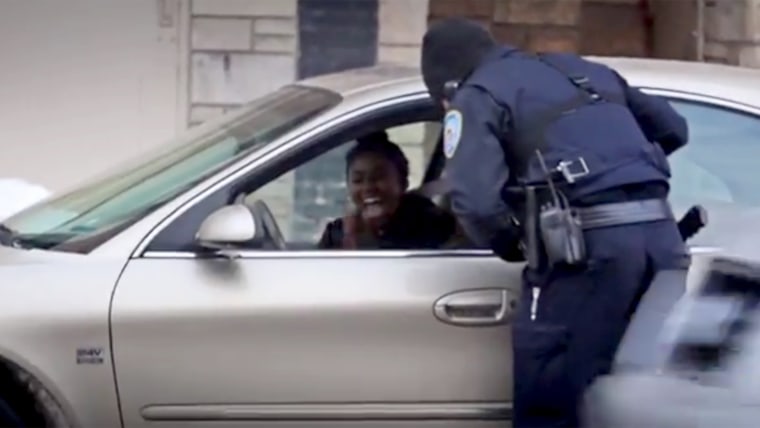 When one driver asked how the cops pulled off the stunt, VanSolkema replied, "Well, we've got radios and sleighs and magic elves."
A message at the end of the video states, "While we don't encourage minor traffic violations, it's important for police departments to take the time to show their citizens just how much they care."
Related story: Police in Texas town ask violators to pay tickets with toy donations
The video represents the creative collaboration of the Lowell Police Department, videographer Rob Bliss and the UP TV network.
Lori Hall, UP's vice president of consumer marketing, said the video is the latest initiative of a greater network campaign called Uplift Someone, which encourages people to deliver acts of kindness. "We wanted to do something that basically encouraged people to uplift someone, no matter how big or small," she added.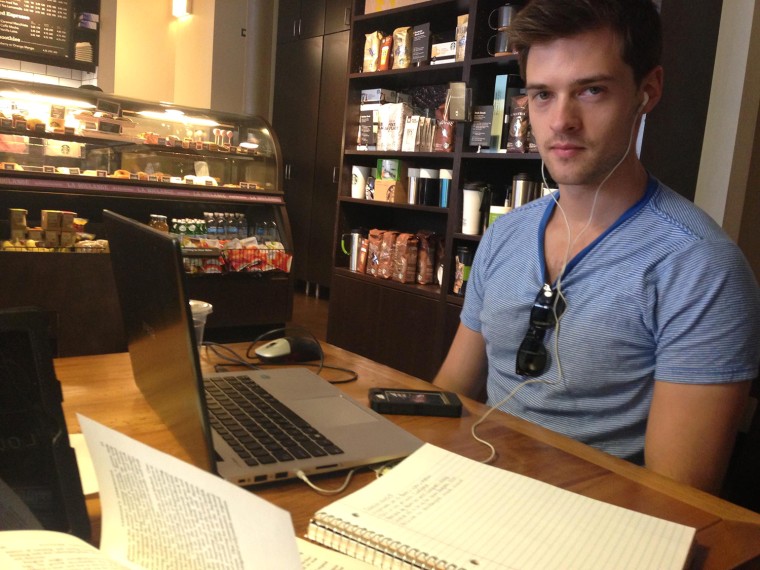 A few weeks ago, UP approached Bliss, whose previous works include the New York City cat-calling video that went viral this fall, about creating a video about good deeds. That's when Bliss pitched working with his hometown police department to pull it off.
Det. Gordy Lauren said Bliss first met with Lowell Police Chief Steve Bukala to work out the logistics of the project, which began pulling over people for minor infractions that police would normally let slide.
"The sky was the limit [for presents]," Lauren added. "And I don't think there was anybody who was really greedy, and said, 'I want this, this, this and this.' Of course, they didn't know what was going on."
Bliss said he filmed the footage of the crew that raced around the store to track down and transport the presents to the lucky drivers. Additional members of Bliss' film crew shot supplementary footage across the street from VanSolkema.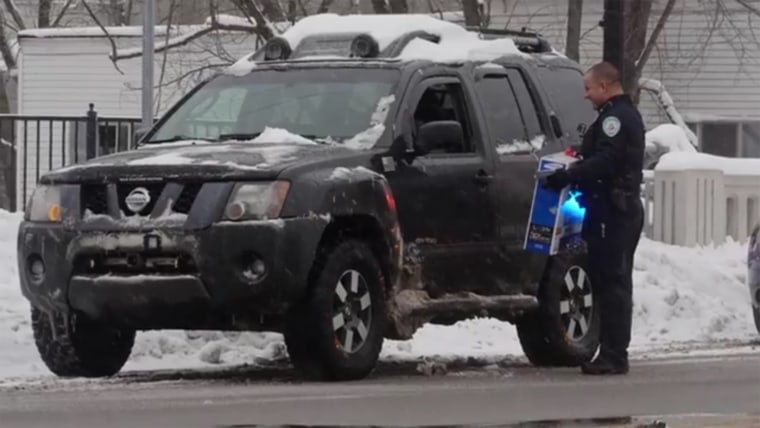 Gift recipients had to sign a waiver, but since they'd just received holiday presents, Bliss noted, "That was quite easy. They were totally fine with that."

VanSolkema, who's been on the force for a decade, said that when he first heard about the idea of pulling over motorists and giving them gifts, his first reaction was, "OK, how are we going to do that?"
Bliss credited him for charming drivers to the point of sharing their hopes and dreams, but VanSolkema admitted some drivers were a little tougher to connect with. "I had the hard job of actually trying to get the [specific gift] information out of them," he said with a laugh. "It was not easy."
Drivers who were hesitant to share their dream gift ideas with VanSolkema — or simply wanted to get to their destination — were allowed to go on their way, Lauren said. Bliss guessed that about 1 out of 3 drivers left before they had the chance to get a present.
"There were some people who were [asked], 'What do you want for Christmas?', and they would say, 'Go to hell,'" added Lauren, deadpan. "We couldn't provide that for them, so, they had to be cut loose."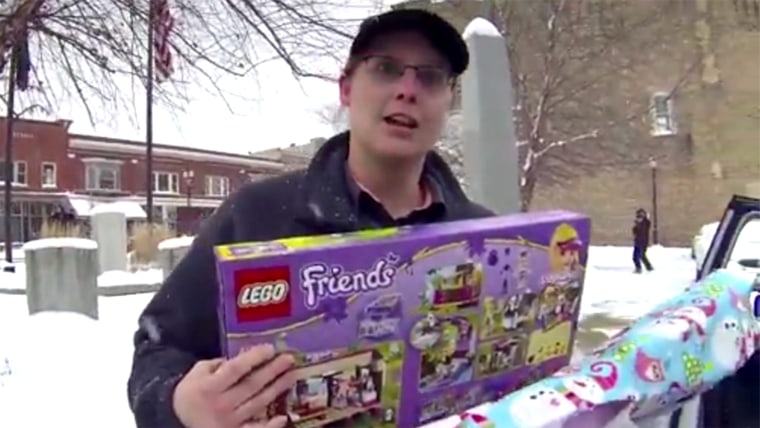 VanSolkema said that, in addition to the mom who hugged him for presenting her Lego sets for her daughter, his favorite reaction was that of another woman who thanked police for "instantly" brightening her bad day. "The next time a police officer asks you some odd question, maybe you should answer it," he added, "because you never know what can happen."
Lauren, who's worked for the Lowell Police Department for seven years, said he was happy his crew could do something more upbeat than usual for the community. "The majority of the time that we have contact with people, it's either on a traffic stop or at one of the lowest points of their life," he added. "It was a great opportunity for our officers to get out there and have a very, very positive encounter with them that these people will never forget, for the rest of their lives."
At a time when police are under intense scrutiny and criticism — especially following the deaths of Michael Brown in Ferguson, Missouri, and Eric Garner in Staten Island, New York — Bliss said he hopes his video will remind viewers about good police officers and their dedication to service. "I was really happy to bring this project, just to show some of the really kindhearted [police] that are out there," Bliss said.
Taxpayers can breathe a sigh of relief, too, as the police department didn't have to foot the bill for the gifts they distributed. UP sponsored the project, with Hall estimating that between $7,000 and $10,000 worth of merchandise was given away over the two-day shoot.
When she confirmed that no driver expressed a holiday wish for a mansion, she added, "Thank God!"
Follow TODAY.com writer Chris Serico on Twitter.