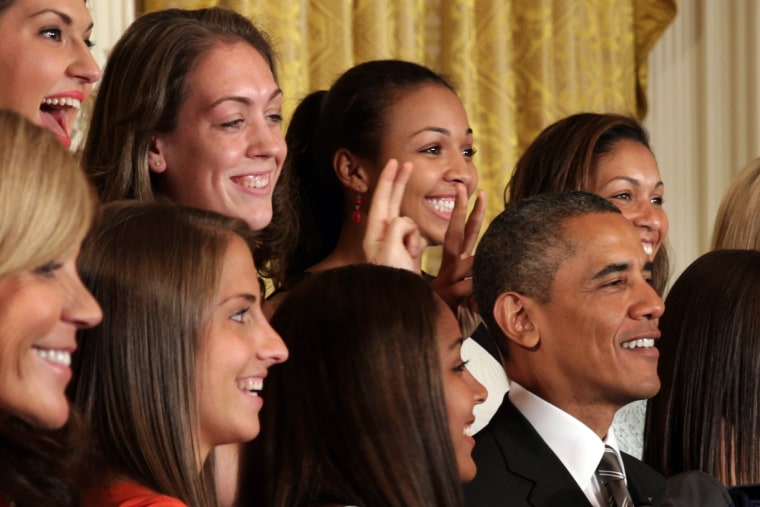 You know how it is when you get to hobnob with the commander-in-chief. You put on your best outfit. You make sure you don't have any food in your teeth. You ... give him bunny ears when his head is turned???
Yep. That happened.
On Wednesday afternoon, President Barack Obama welcomed the University of Connecticut Huskies women's basketball team to the White House and honored players for winning their eighth national championship in April.
Some especially fun-loving Huskies decided to get a little silly during their photo op with the leader of the free world. As President Obama smiled for the camera, junior Stefanie Dolson and sophomore Kiah Stokes whipped out the ol' bunny ears.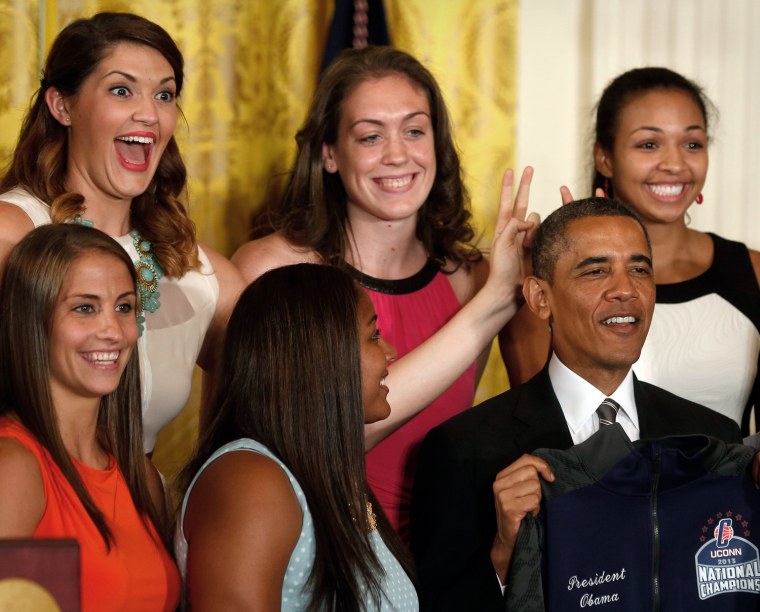 Need a Coffey break? Connect with TODAY.com writer Laura T. Coffey on Facebook, follow her on Twitter or read more of her stories at LauraTCoffey.com.