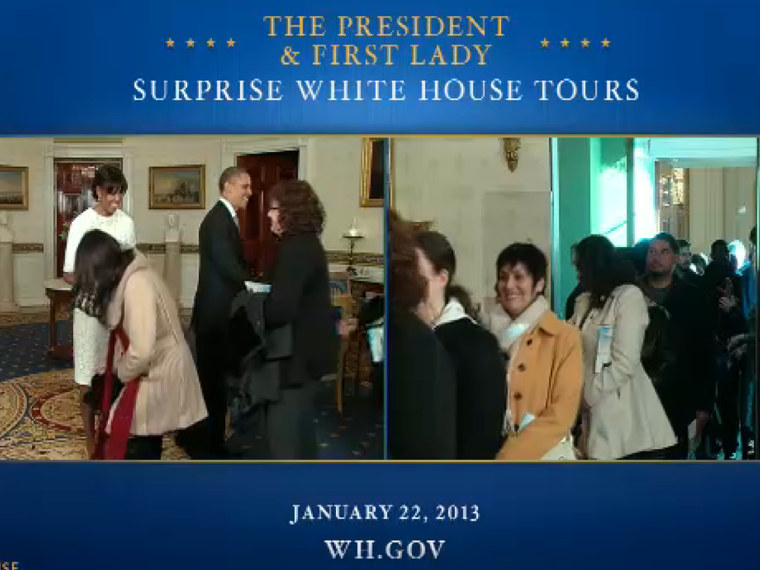 White House tours happen every day, but visitors scheduled for a Tuesday visit got a particularly memorable treat. The president and first lady — along with the well-trained first dog, Bo — surprised unsuspecting tour groups with handshakes, hellos and the occasional fist bump — and displayed it all on a live stream for the rest of the (envious) world to see.
Michelle Obama tweeted the big surprise just moments before it happened from her new FLOTUS Twitter account: 
Visitors young and old were greeted by the first couple, who are apparently recovering very well from Monday's day-long inaugural festivities. Obama pointed out that one visitor was wearing "Hawkeye's colors" — yellow and black to support the University of Iowa — and the fan giggled back, "Yes, yes I am!"
Many following #WHSurprise on Twitter were impressed by Bo's manners. Tweeted Luke Russert:
 More on TODAY: