When you've just been relieved of the weight of leading the most powerful nation in the world, letting loose shouldn't be much of a problem.
Photos and a video of former President Obama on vacation in the British Virgin Islands show the ex-commander in chief enjoying some rest and relaxation, including some water sports that were frowned upon by his White House security detail.
When Obama left office last month, he and the former first lady left for an extended and well-deserved vacation. On Inauguration Day, they left Washington for Palm Springs, California.
RELATED: Pete Souza posts photos of President Obama's final moments at the White House
They then moved on to the Caribbean as guests of Virgin Group founder Richard Branson at his luxurious Necker Island resort, where Obama soaked up the sun and joked around with the billionaire businessman.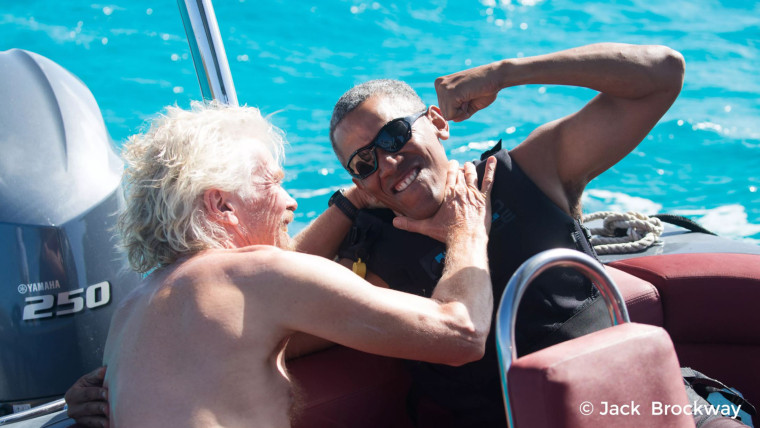 He also learned how to kitesurf, taking advantage of being around "the perfect conditions and team to help anyone learn," Branson noted on his company blog.
At the same time Obama picked up his sport, Branson learned to ride a foilboard — a surfboard with a foil that extends into the water — and threw down a friendly challenge.
"We agreed to have a final day battle to see who could stay up the longest," Branson said.
Obama trained for two straight days, "picking up the basics and flying a kite as if going back to being a child again," Branson said.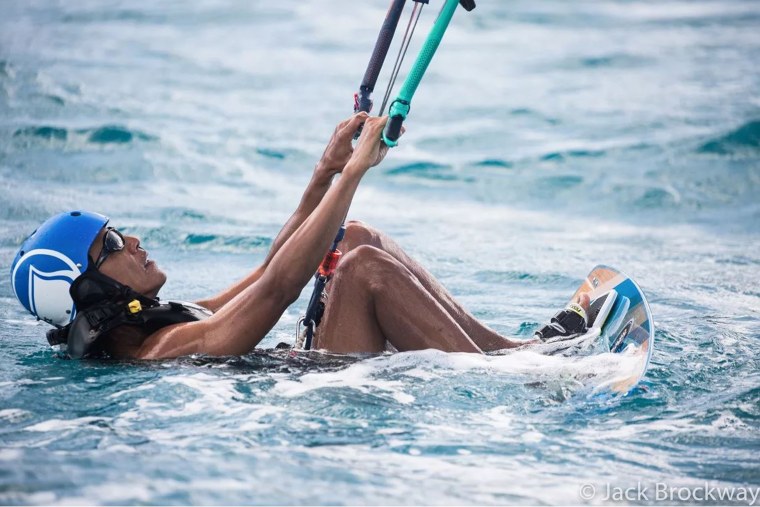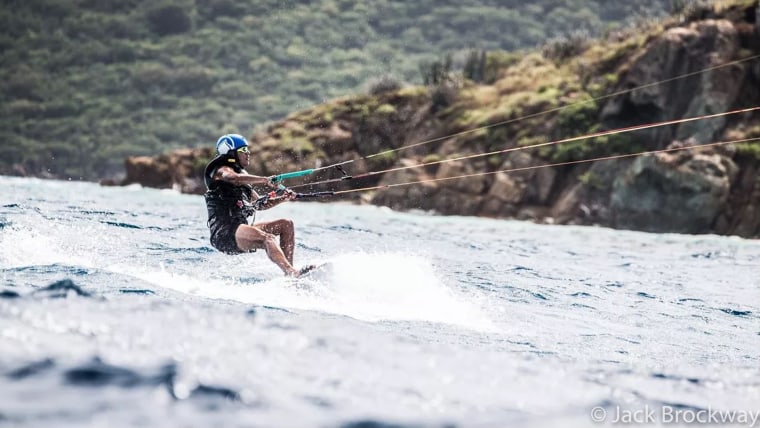 "Being the former president of America, there was lots of security around, but Barack was able to really relax and get into it," he said.
RELATED: President Obama pens farewell letter: America 'made me a better man'
The video shows repeated efforts by both men to conquer their sport.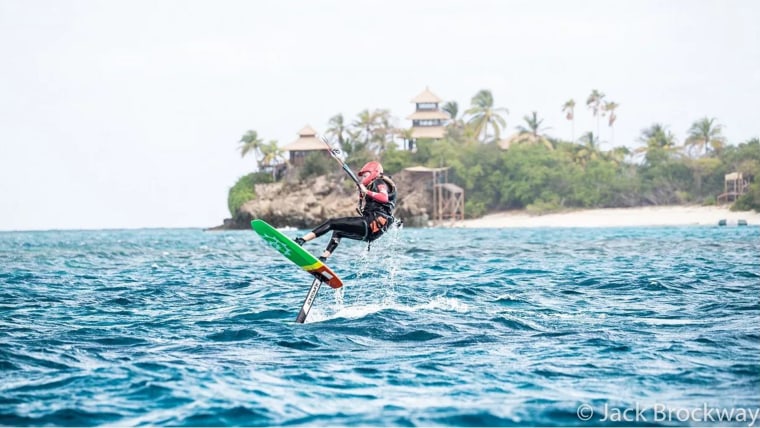 "We were neck and neck until the last run on the last day, when I got up on the foilboard and screamed along for over 50 metres, three feet above the water," he said. "I was feeling very pleased with myself, only to look over and see Barack go 100 metres on his kiteboard! I had to doff my cap to him and celebrate his victory."
But Branson wasn't bitter about the loss, particularly after noting a story Obama recounted to him about being told, right after he became president eight years ago, that he wouldn't be allowed to surf while in office.
"After all he has done for the world, I couldn't begrudge him his well-deserved win," Branson said.
Follow Eun Kyung Kim on Twitter or Facebook.