When Baltimore Ravens head coach John Harbaugh reached the pinnacle of his profession on Sunday night, he dashed his younger brother's own Super Bowl dreams in the process. 
The Ravens won in a 34-31 thriller over the San Francisco 49ers Sunday night in the Super Bowl. Jim Harbaugh, the 49ers head coach, spoke briefly with his brother on the field. John Harbaugh told Savannah Guthrie and Willie Geist on TODAY Monday that the two have not spoken since that meeting.
"Completely mixed emotions,'' Harbaugh said. "Walking across the field, I was in his shoes. I know that if it had gone the other way, he would've felt the same way. I feel good for Baltimore. I feel great for the city, the fans, our players, our coaches — everybody did such a great job. It's a great accomplishment, but at the same time, when you're talking about your brother, your blood, your family, you're going to feel that, too.''
While much was made of the "Harbowl," John said there may never come a time when he can jokingly trash-talk his brother.
"I don't think that's ever going to be the case,'' he said. "If you have brothers, you understand how that works. There's no consolation. There's nothing like that. You just move on. You move on to the next thing, the next competition or whatever. I love him, and we have a great family. We'll all get along. We'll have a lot of fun in the future and stuff like that. 
"I'm just so proud of him. I think he's the best coach in football. What he's accomplished there in the last two years with the San Francisco 49ers, what their team has accomplished and their coaches, is just unparalleled. I just couldn't be prouder of him.''
Not only did the game feature the first set of brothers going head-to-head Super Bowl coaches, it also included a 35-minute blackout.
In-game power outage causes confusion
"We were just stunned,'' Harbaugh said. " I think I looked up and said, 'I think the lights went out.' It was really a great observation there. It was just crazy. We haven't seen that one before. That was new. It did change the whole complexion (of the game).''
The blackout gave the 49ers new life and halted momentum for the Ravens, who had been leading the game. San Francisco returned to score 17 unanswered points.
"They did a great job,'' Harbaugh said. "They changed momentum, they swung it. It really wasn't the lights or the power outage or anything like that. It was the 49ers. Not unexpected, going against my brother all these years — you had a feeling he would come roaring back. His team reflects his personality. They just have so much character. That's a great football team, and I'm proud of Jim and very impressed with that team.''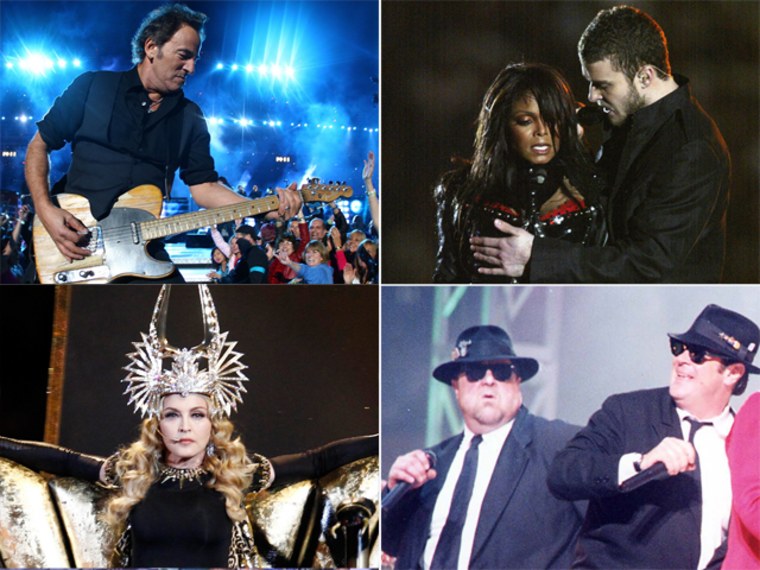 Read more: 
Hudson: Sandy Hook singers are 'conquerors'
When the Super Bowl goes dark, Twitter lights up
Beyonce's halftime show criticized for risque costumes, content
Alicia Key's Super Bowl anthem criticized for being too slow