Every Sunday evening, several dozen young adults stream into Humphrey's Restaurant and Tavern in St. Louis and head upstairs. A cold beer and maybe a plate of nachos later, everyone is ready to drink in some fellowship and the word of God.
The sermons and communion delivered at Bar Church compete against the cacophony of voices below from pub patrons and sporting events blasting on the television sets of this local watering hole just a stone's throw away from St. Louis University. That suits church organizers just fine.
"The environment leads to a conversation," said Dave Merrill, college age ministry director and site pastor for Bar Church, one of four sites for the Gathering, a local United Methodist congregation.
"What a lot of people are discovering is the stain glass and the cathedral and the beauty of what the church has become in America is being redefined, especially by younger generations less interested with the majesty of buildings and more interested in, 'Hey, I want to know how all this applies to my life. What does church have to offer?'"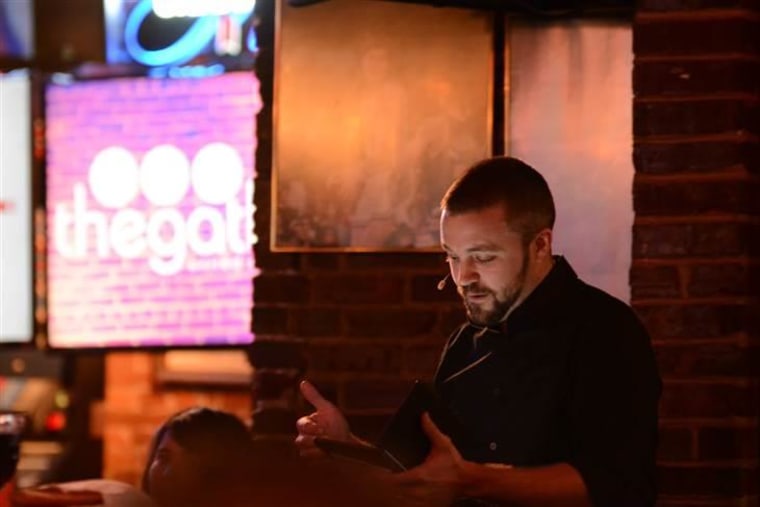 Today, church doesn't always mean a service held in a steeple-topped building. Finding faith sometimes means, particularly for individuals uncomfortable in traditional settings, holding worship in bars, or drive-in movie theaters, or strip mall storefronts. And it also means turning to spiritual leaders just as unique as the unorthodox spaces where they preach their sermons.
Pastor Steven Bentley started The Bridge church in the fall of 2009, tapping into a segment of a Flint, Michigan, community that felt passed over by established religion. Until a little more than a year ago, The Bridge housed a tattoo parlor inside its building.
"It really tied into a lot of what we do and how we try to reach people. We're always looking at what people's real needs are and try to find a way to meet those," he said. In this case, the tattoo parlor was operated by a parishioner, a former atheist and drug addict who wanted a "safe place" to conduct work.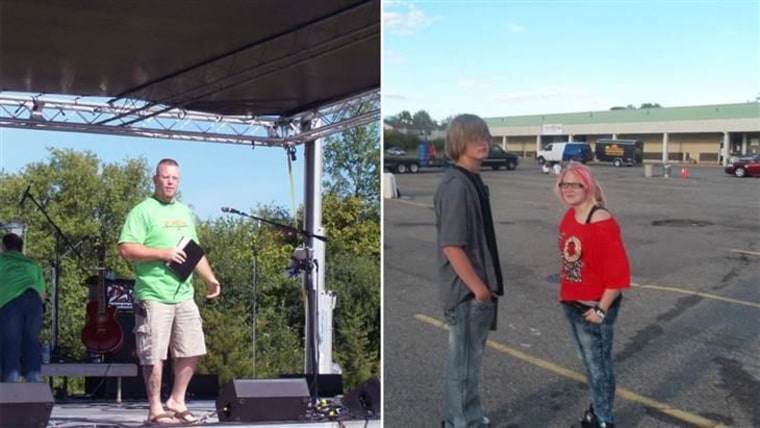 Steven Bentley, delivering a sermon at The Bridge Church, which is housed in a strip mall in Flint, Michigan.
"It became kind of a ministry reaching out to people that wanted to get tattoos in a clean and safe environment," said Bentley, who sports a lot of ink himself, including a dragon, his family crest and a large tattoo on his back that represents his ministry: Jesus holding up a bridge with outstretched hands.
"Sometimes, people put you in that box, too, when they hear you're a pastor," Bentley said. "They're like, 'Whoa, you must have gotten those before you became a Christian, right?' Well, no. Every single one of them happened after I became a Christian."
Jim Keefer knows firsthand about being judged for his appearance — along with his taste for heavy metal music.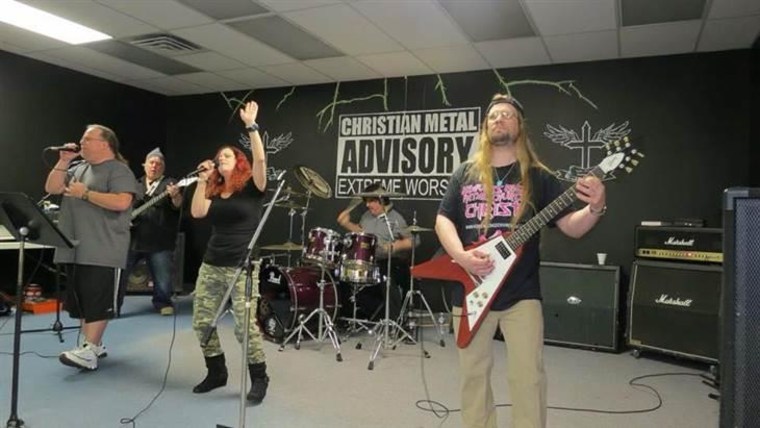 After getting "booed out" of more traditional churches that looked down upon his sense of style, Keefer helped establish Heaven's Edge Metal Church, where the congregation worships to songs by Stryper, Bloodgood and other Christian metal bands rather than from a church hymnal.
"Our goal is to reach an unreached segment of the population," said Keefer, who grew up on bands like Iron Maiden, Metallica and AC/DC. "And I still like to listen to them. I don't feel like they're ungodly music."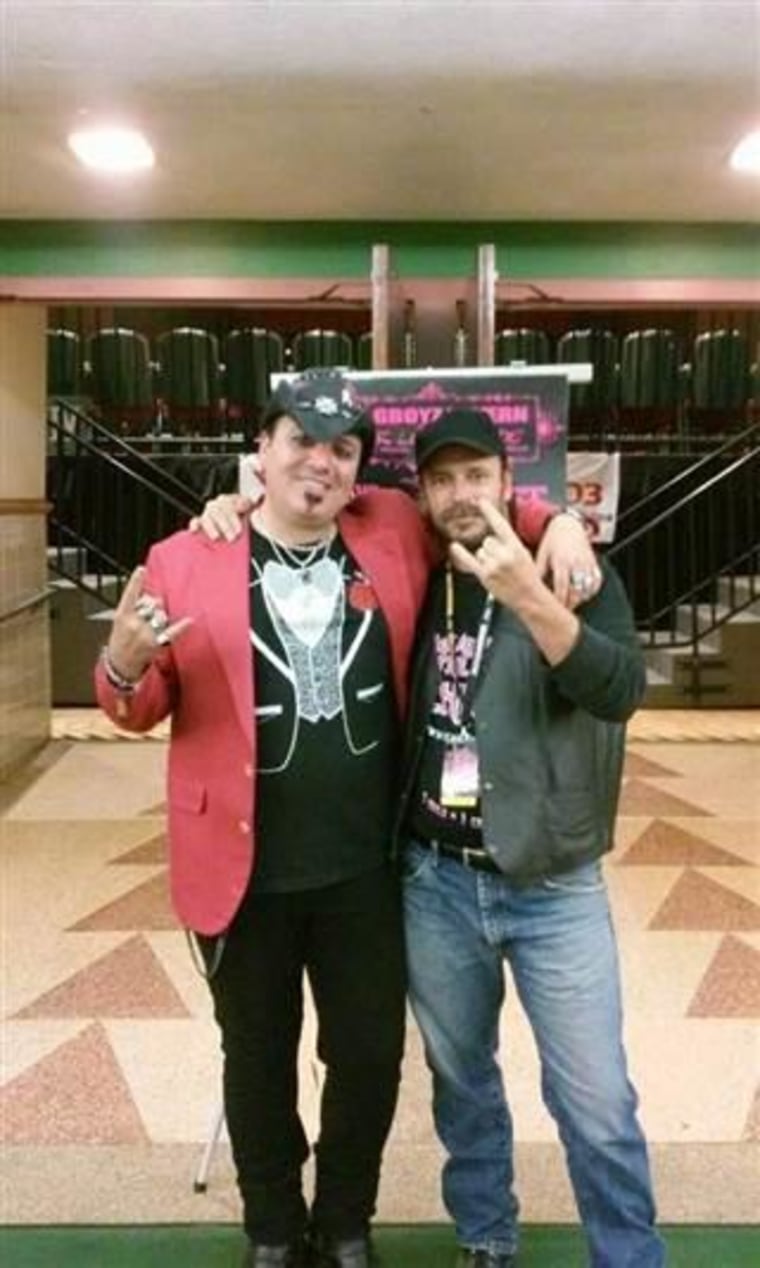 Heaven's Edge Metal Church Church holds worship in a rented plaza building on Sunday nights, filled by parishioners who felt shunned elsewhere.
"A lot of people we are friends with, people who go out on Saturday nights, the bar bands, bikers — they tend to feel judged, tend to feel uncomfortable in traditional church settings because of long hair, tattoos, piercings, checkered pasts," Keefer said. "So we just started with the idea of letting them know that God loves them and there is a place for them in the kingdom of heaven for them."
Services begin at 6 p.m. and average about 90 minutes to two hours.
"We're actually one of more biblically conservative churches in our area," he said.
"Our music is different, our dress style is different, if you see our stage, it's a blacked-out stage with a big logo that says, 'Christian metal advisory, extreme worship music.' But the message is the message of the gospel. It's Jesus Christ crucified," he said. "But we provide our message in a come-as-you-are environment."
That casual setting is a huge draw for the Daytona Beach Drive In Church, where people literally roll in Sunday mornings for worship.
Each vehicle entering the grounds of the former movie theater receives a communion tray and information about what station to tune their radios to hear the sermon, delivered from the balcony of the main building.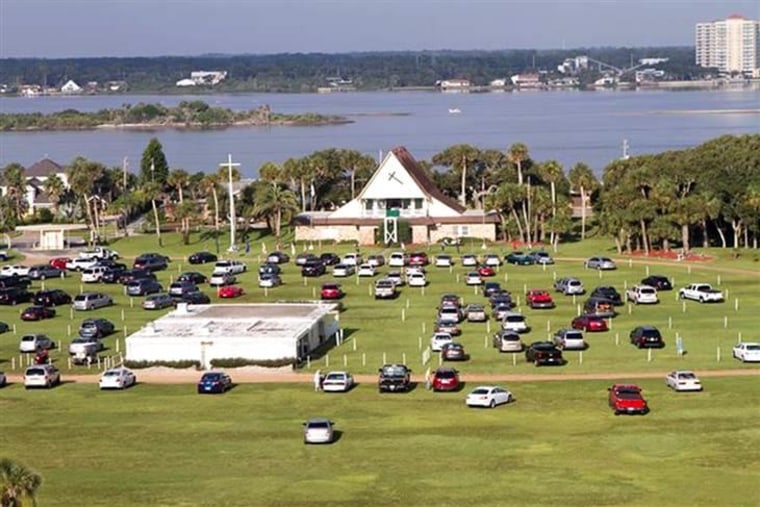 While the Drive In Church attracts curious tourists, its regulars include snowbirds and local residents who appreciate the opportunity to worship in a casual, outdoor atmosphere. Families have an outlet for antsy children and individuals with mobility issues don't have to navigate stairs, doors or other tricky pathways.
"We offer a very familiar experience of worship in a very unique, very open air setting," said Pastor Bob Kemp-Baird.
"Originally, it probably just draws them out of the quirkiness of it. But after they get here, then it really is a very sacred and special place to worship," he said. "We see this as a real opportunity to plant seeds that we may never know what growth they will take. But we have this wonderful space and place and message to share, and people get excited about being a part of it."
Merrill agreed that the message is most crucial element about worship, but many churches need to work creatively to get people through the door to hear it.
Merrill started Bar Church slightly more than a year ago with a stroke of luck: He needed a place for his college ministry and the bar, wanting to drum up business on a slow night, offered him a free place to meet.
"We just said, hey, what if we come in there, allow them to do their thing, allow them to drink if they're old enough, but just hold the service within the bar and say, we are offering a relevant truth, the story of Jesus, in a space that's very realistic for them," he said. "And it really caught on."
In this case, the church was willing to step out of its comfort zone and into a setting more authentic to its worshippers, Merrill said.
"It's really the church stepping away from what it's known to be and leaning into the fact that, hey, you guys are the church. Here's where the power of the gospel is seen in you. You guys make it beautiful," he said.
"That's what I like about Bar Church. I mean, there are neon lights, video dartboards going beep-blop-dorp throughout the whole service. There's nothing that draws people there other than some dirty old bar. But they're finding something meaningful in it, so it really is the message, and really, so what if it's the venue that gets them in there?"
Follow TODAY.com writer Eun Kyung Kim on Twitter.