Still haven't hit the beach or plunged in the pool? Is it because you're not happy with the way you look in a swimsuit?
No more excuses! It's time to get into gorgeous swimwear designed to flatter, no matter what your shape, size or age.
Read on for a look at the hottest trends, along with tips to find the right fit and style.
Best of all, swimwear is on sale right now — so get out there and shop! It's all right here in the latest edition of our weekly fashion-and-beauty update.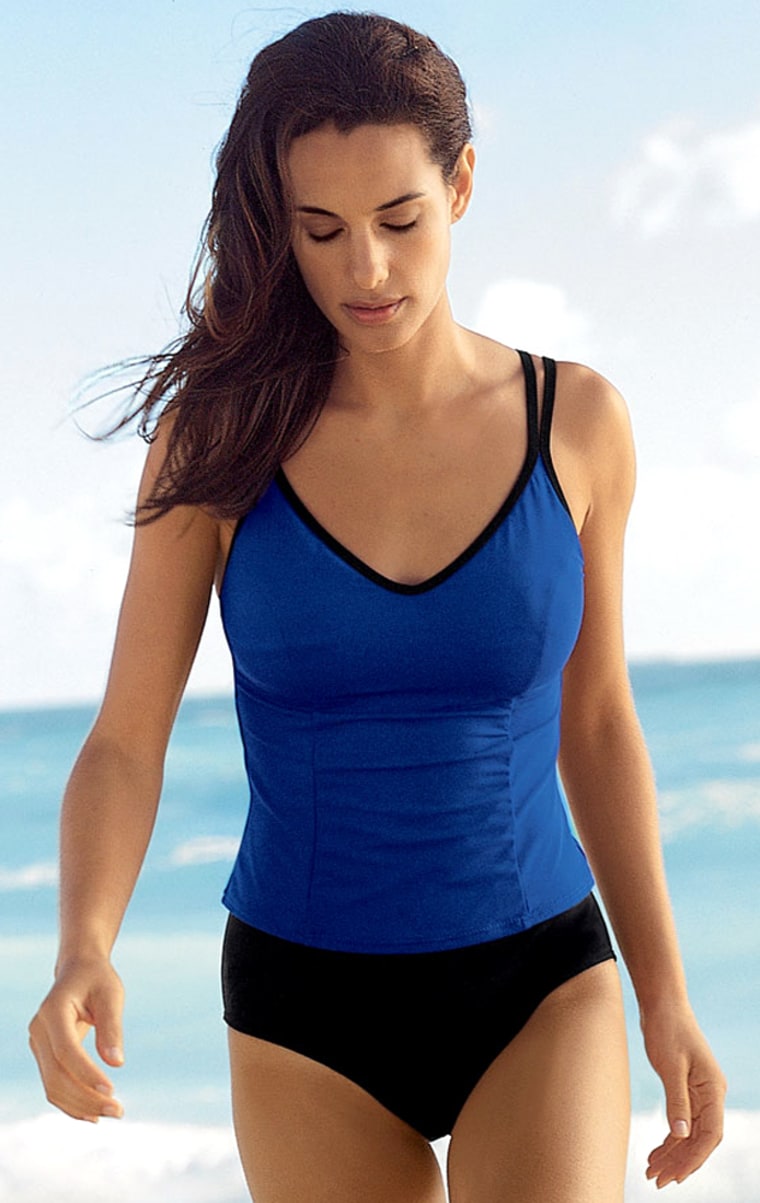 Many women love tankinis because they are two-pieces yet offer the coverage of a one-piece. They are also versatile — many companies sell top and bottom pieces separately so you can mix and match to create different looks.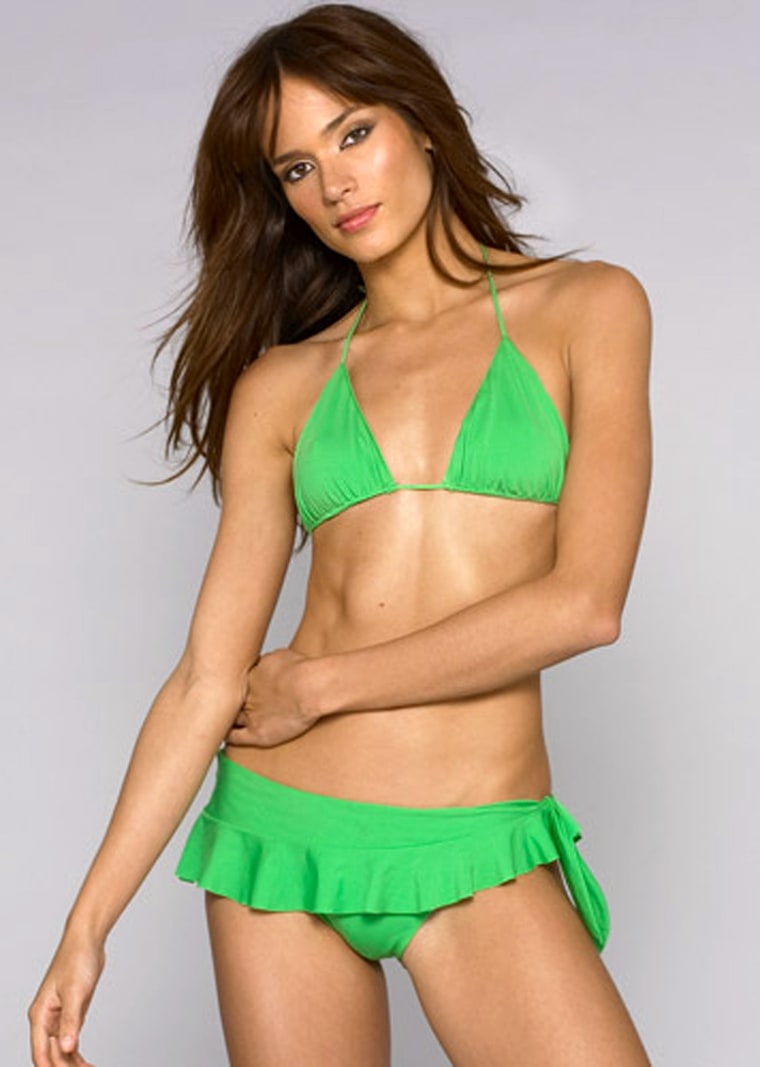 You can get the same look in a flash by tying one of the season's ruffled pareos around your waist — it's instant coverage with a glamorous twist. With lengths ranging from short to the knees, you can cover or bare as much as you dare.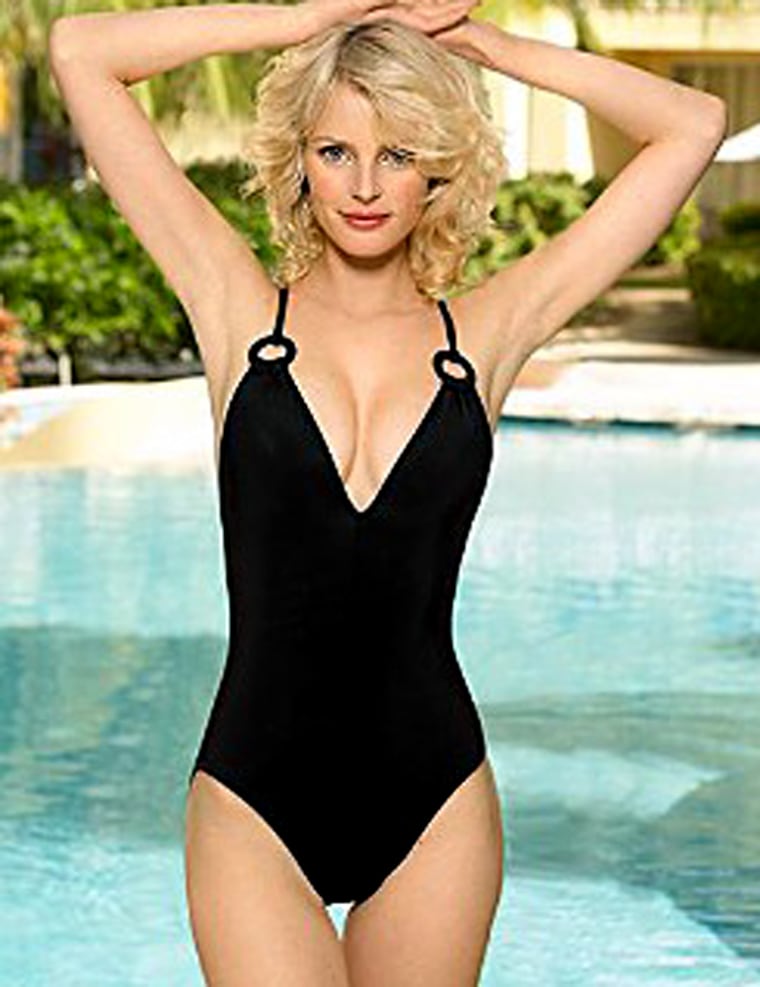 Slimming tips: A monochromatic suit is a great choice, and a high-cut bottom makes legs look longer. To minimize a larger bust, opt for a square neckline.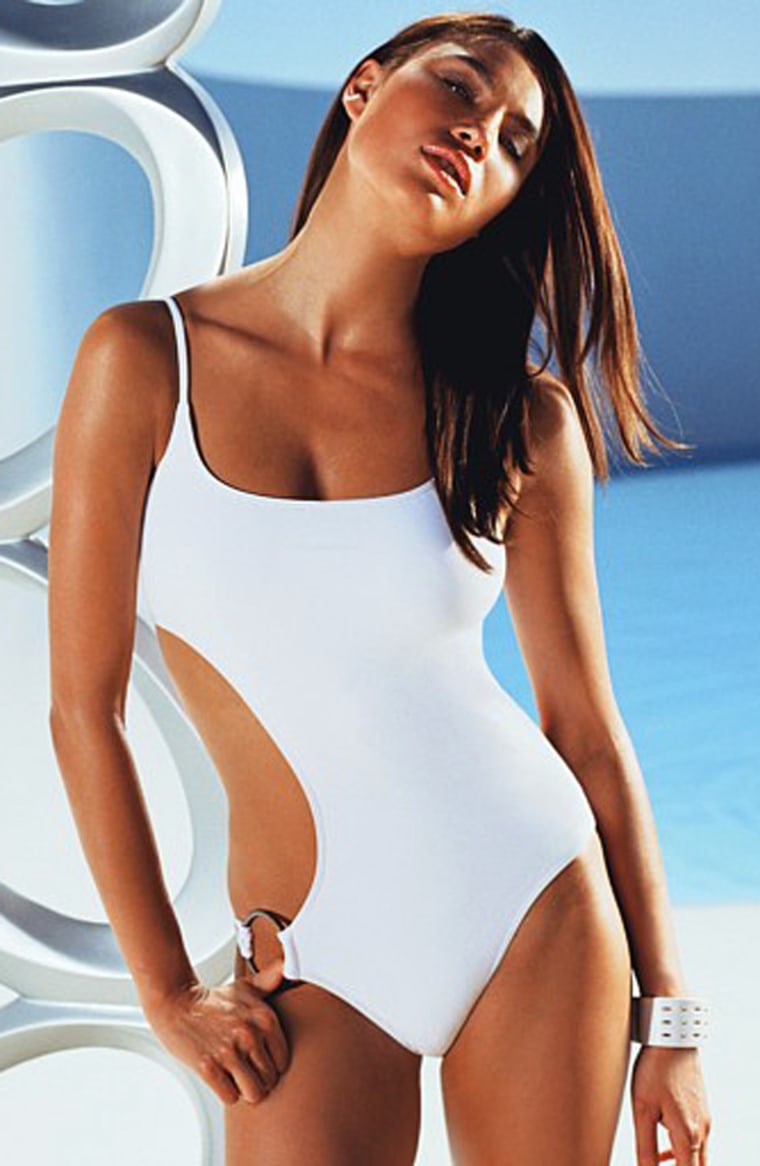 When wearing a suit with cut-outs, you'll  need to even up your tan with a self-tanning lotion, and then slather on the sunblock. If that's too problematic, choose a one-piece strapless style.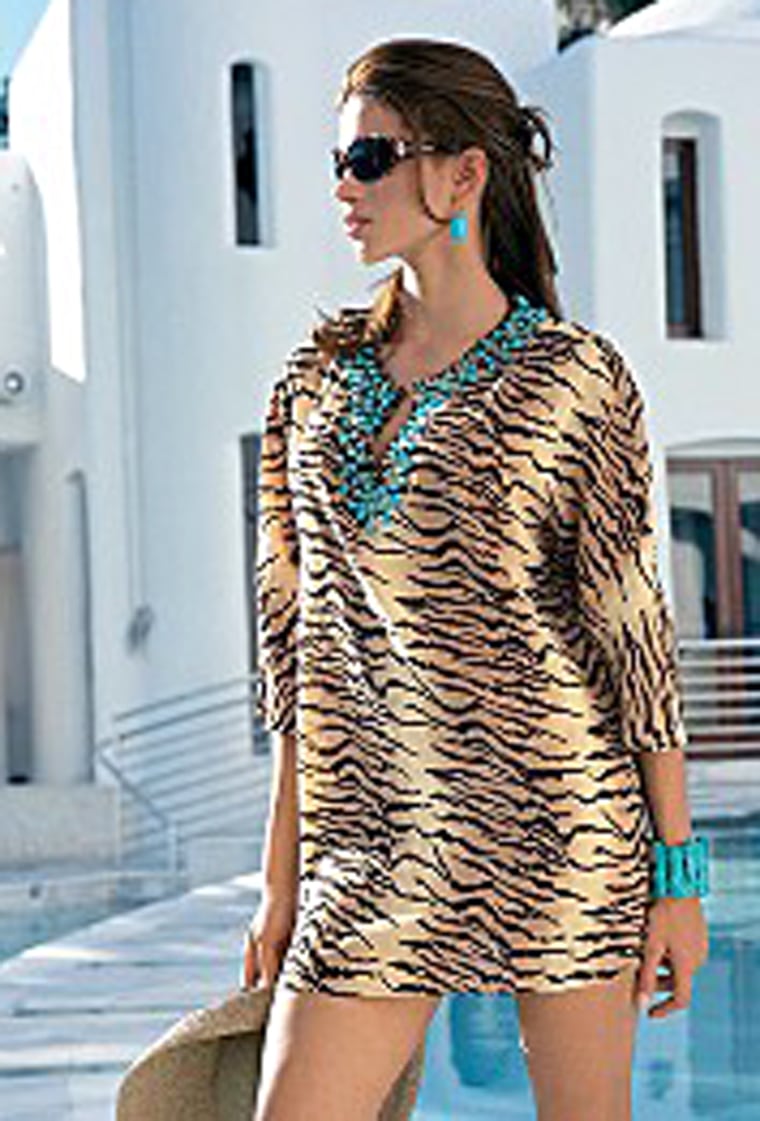 Baggier is not better. If you like the idea of a tunic or caftan, keep them loose-fitting but not oversized.  Cover-ups that are too big actually make you look bigger.
Judy Gordon is a New York-based style consultant and the "Today" show's style editor. She has been covering the fashion and beauty beat for the past decade. To learn more about Gordon, you can visit her Web site, , which highlights style trends in America and across the world.
firstVIEW is the primary supplier of photos to Fashion Friday. Go to for the latest pictures from top fashion shows around the world, including New York, Los Angeles, London, Paris, Milan, Brazil, New Zealand, South Korea and more.