In Style editors reviewed hundreds of products and narrowed them down to the top gift ideas for everyone on your holiday gift list, from the modern tot in your life to your favorite glamourista:Sportster
Race Watch
Timekeeper and heart-rate monitor, Nike, $69; nike.com.Sized for a woman's wrist, this sporty watch is also a heart-rate monitor and keeps track of calories burned.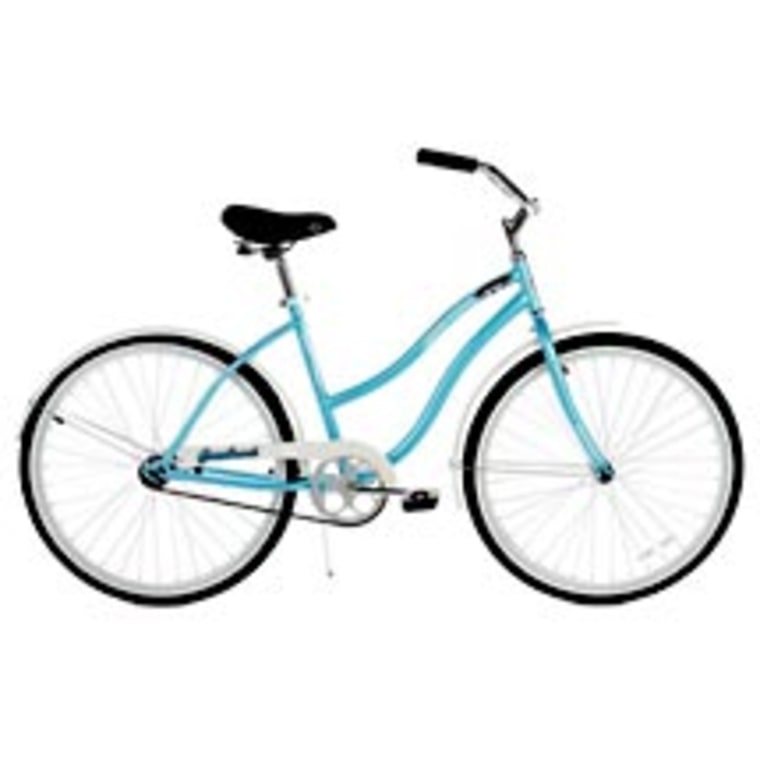 Save GasLadies' Cranbrook cruiser, Huffy, $90; walmart.com.This ladies' bicycle is stylish and durable with weather-resistant rims, dual-density pedals and grips for improved handling.
Court VictoryPolyester tennis dress in Rubia Grey, Adidas by Stella McCartney, $120; shopadidas.com.Handcrafted Victorian embellishments are combined with lingerie-inspired details and sport technology to make this a fashion ace on the tennis courts.
Modern Tot
Wing ItPicture frame, 5" x 7", Present Time, $25; popdeluxe.net. Bold colors and cute designs such as butterflies and hearts make these frames perfect for displaying your favorite pictures.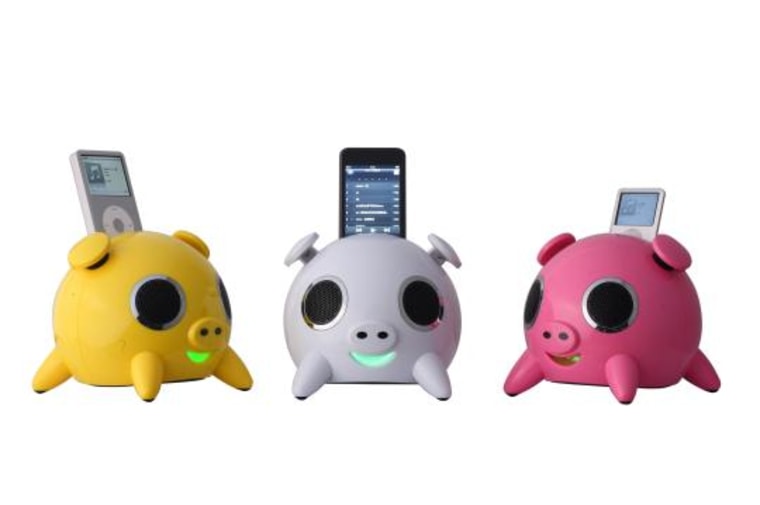 Hog Harmony
iPig iPod dock, Speakal, $140; speakal.com. Don't let its cute appearance fool you; this iPod dock is jam-packed with 5 speakers to pump out 25 watts of sound to fill any room with music.
Cool ClubhouseHippie Tipi, (height: 5'), Vessel, $199; vessel.com.Great for kids, this tipi playhouse is easy to assemble and take apart, and you can pop it into a closet for quick storage. Perfect for a staycation.
Glamourista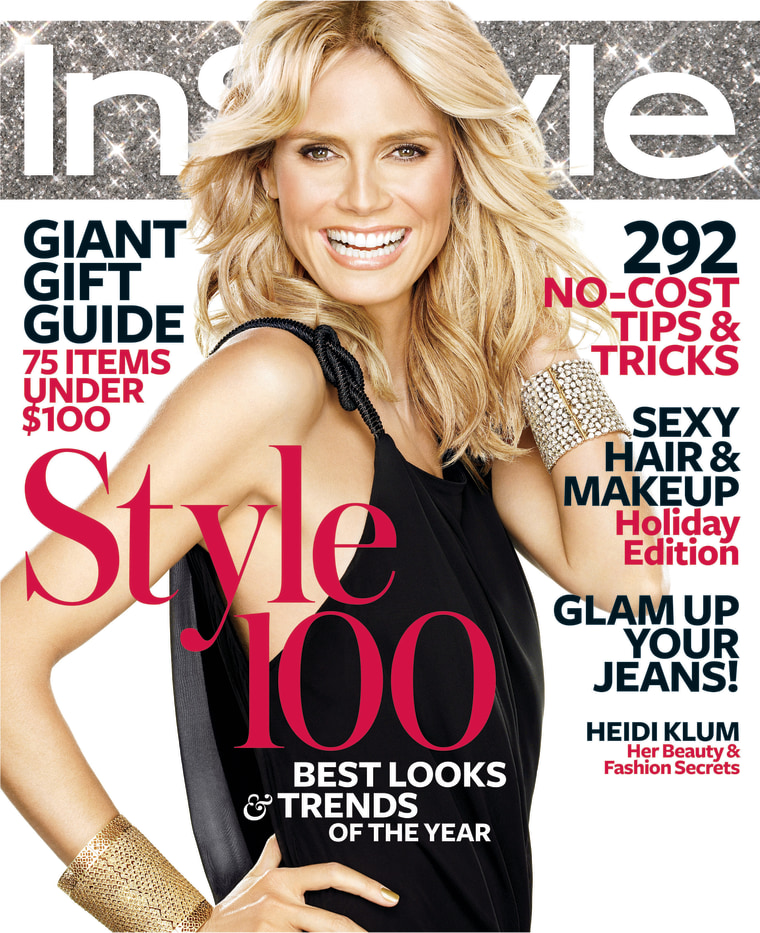 Dinner DazzleFaux-croc chargers, Colin Cowie for HSN, $40/4; hsn.com.Colin Cowie brings us these faux-croc chargers to protect and present your dinnerware in an elegant manner.
Porcelain Teacup and SaucerAlice Mirror, $45/set of two; Gallery of Function Art, 310 829 6990 These stunning porcelain teacups come in various colors and in sets of 2. Hand wash only please!
HairbrushSonia Kashuk Beauty, $18 at target.comFeel glamorous each time you brush your hair with this fabulous gold hairbrush.
Sugar, Sugar
Triple CrownEggnog cupcake, Crumbs, $23/6 ($23 shipping); crumbs.com.Crumbs celeb fans like Katie Holmes and Jessica Alba are in for a new Christmas treat, eggnog- flavored vanilla cupcakes with vanilla buttercream. Can be special ordered with chocolate cake too!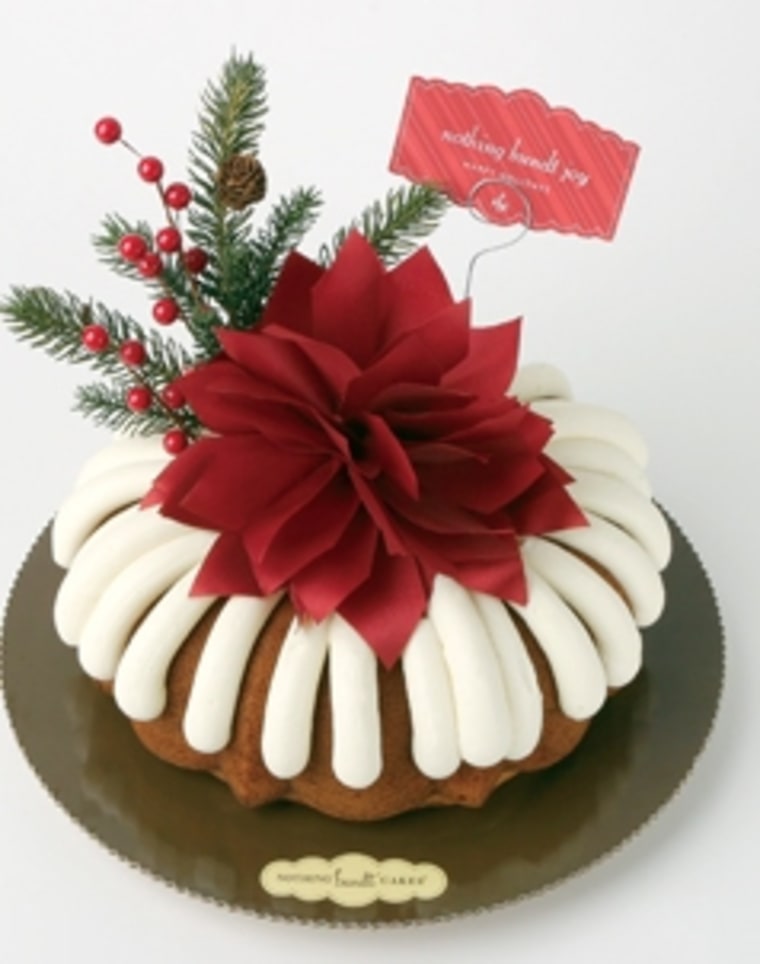 Winter WonderVanilla Snowflake cake with buttercream and raspberry filling and fondant icing, Let Them Eat Cake, $50 ($32 next-day shipping); letthemmailcake.com.This beautifully decorated cake looks just as good on the inside, with vanilla cake layered with buttercream and raspberry filling.
Christmas MorningBundt cake with DIY cream cheese frosting, Nothing Bundt Cake, $40 (shipping from $30); nothingbundtcakes.com.Made fresh every day, these delicious Bundt cakes come with DIY frosting so you can decorate however you please.
Stocking Stuffers
Let It RainNylon umbrella, Marc by Marc Jacobs, $18; at Marc Jacobs.Available in a variety of cute prints and fun colors, these designer umbrellas are a great way to stay fashionable and dry.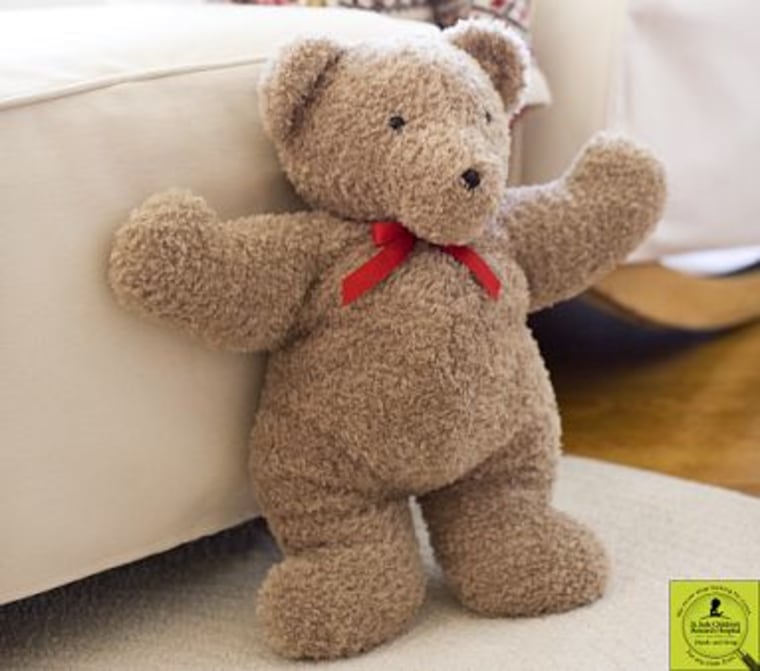 Hug MePolyester bear, 50 percent of each sale benefits St. Jude Children's Research Hospital, $20; potterybarnkids.com.A great gift and a good deed, Oatmeal the Bear is exclusively available at Pottery Barn Kids. His hang-tag features artwork created by a St. Jude patient.
Haute Chocolat Nail ColorChanel, $20, Chanel.com   Sure to sell out fast, this limited-edition hot chocolate color with sparkles nail polish is perfect for the holiday season.
For more information and gift ideas, visit In Style online.