A middle school student in Maryland was saved from an attempted kidnapping at a bus stop when other students intervened to help the child break free, police said.
The Redland Middle School student was standing at a bus stop in Gaithersburg at approximately 7:20 a.m. on March 20 when the suspect grabbed the child and "pulled them toward an apartment building," the Montgomery County Police Department said in a news release.
The child's fellow students at the bus stop then "attempted to intervene and the victim was able to break free," police said.
All of the students then boarded the bus when it arrived, and the incident was reported to school authorities.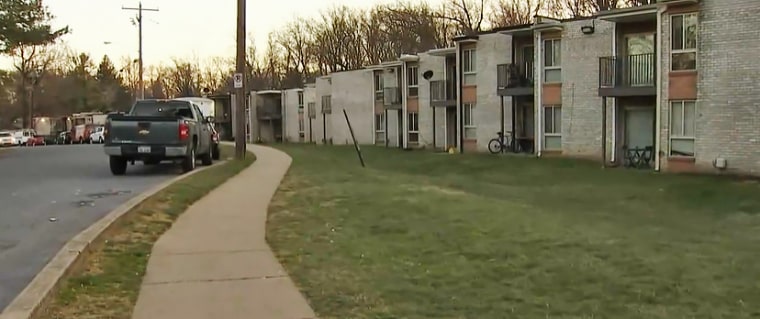 Jamaal Germany, 30, was arrested for the alleged kidnapping attempt the same day after an investigation by detectives, police said.
A resident of the neighborhood who is the parent of a high school student said this wasn't the first time something like that had occurred.
"Apparently he was at the bus stop last week doing the same thing," the parent told NBC Washington.
Another neighbor applauded the quick thinking of the other students at the bus stop.
"I'm glad that he got caught and it's very brave children that helped their fellow classmate," Cindy Maldonado told NBC Washington.
There will be an increased police presence at the bus stop as well as Redland Middle School, Resnik Elementary School and Magruder High School in the coming days, according to a letter sent out to parents by the principals of the three schools.
"Knowing that this may have been alarming for some of our students, we are providing social emotional support to all of the students who were at the bus stop and may have witnessed this," the letter said, according to NBC News.