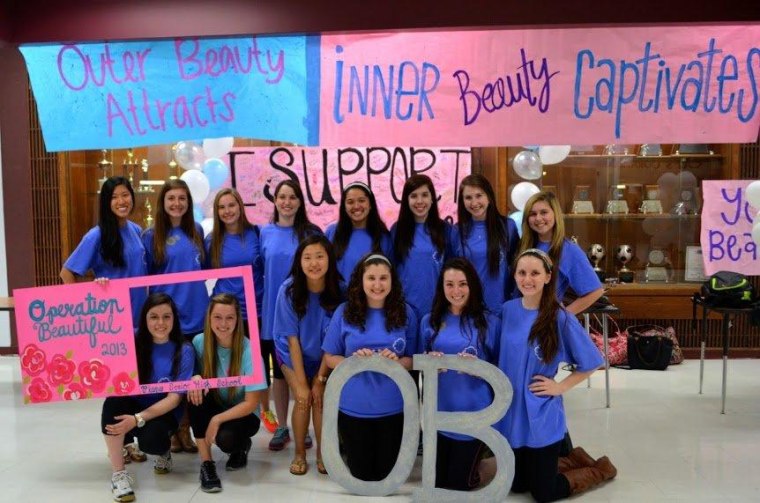 Last Friday, students at Plano Senior High in Texas came to school as they would on any other morning, toting backpacks and books, lunches and sports equipment. But one difference was notable: Over 1,000 female students showed up bare-faced, scrubbed clean of all traces of makeup.
These teens skipped their morning makeup rituals in support of Operation Beautiful, a project started by three seniors: student congress vice present Madeline Milby, senior class president Binna Kim and student congress president Monica Plenger. Its goal: to encourage classmates to feel comfortable in their own skins.
Their efforts culminated in a makeup-free Friday, which coincided with International Women's Day. All told, the day was a success, as about 80 percent of the school's roughly 1,300 women participated, according to Binna Kim.
"I would rarely see a girl wearing makeup in my classes and in the halls," she told TODAY.com. "The atmosphere of school was so lively; everyone was in such a good mood and taking pictures. It was a really fun day."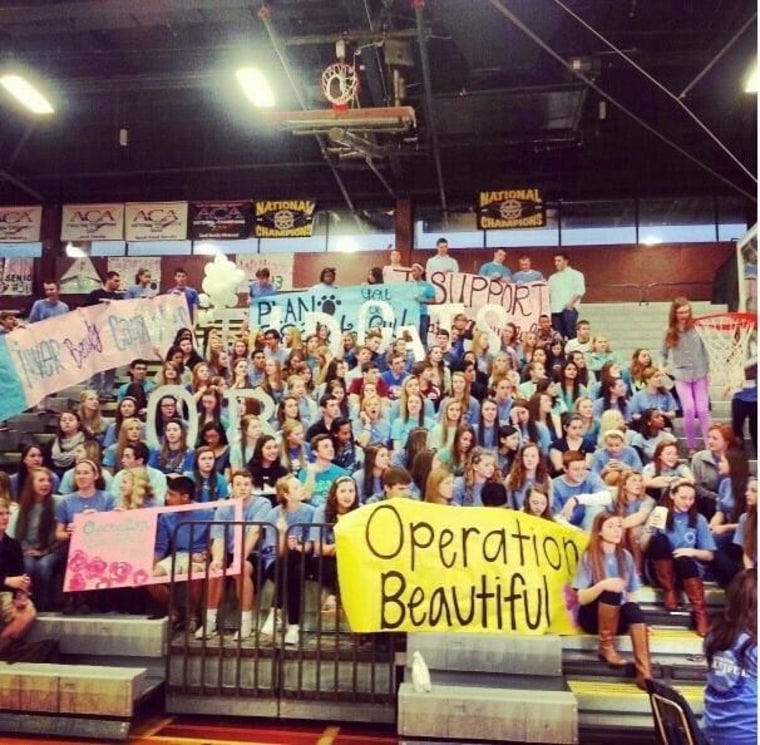 The three best friends became involved in the inner-beauty initiative after hearing about other schools participating in similar movements. When they were elected to leadership positions last semester, they decided to take the matter into their own hands. It started with conversations and posters around campus and evolved into a YouTube video that gained media attention — and the support of their peers.
"We didn't expect to get as much support as we did, because when we first started talking to friends, some of them were wary," Milby, 17, told TODAY.com.
Despite the overwhelming support it eventually received, the cause was not without its critics around campus. Some students refused to part with their powder, while some young men discouraged their peers from going without it, Kim, 18, says.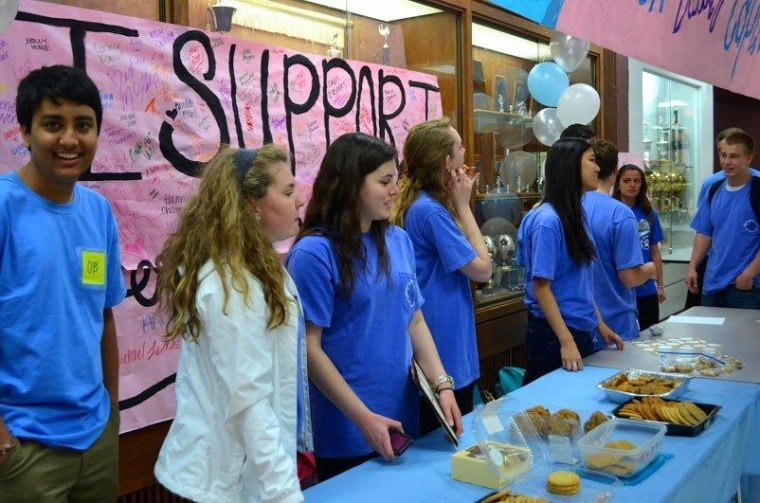 "It really is more of a touchy subject than we first thought. It made us really second-guess our decision to do it," she added.
They responded to naysayers in their YouTube video, which features student interviews that starkly contrast the five minutes or so it takes for many young men to groom for school with the hour-and-a-half long routine some girls say they endure every morning.
"People use makeup as this security blanket, and they aren't comfortable without wearing it," Milby said. "When you step back and look at it, makeup shouldn't be this big of a deal, and we shouldn't be spending so much time on the outside. I think a lot of girls were really relieved by a day without makeup."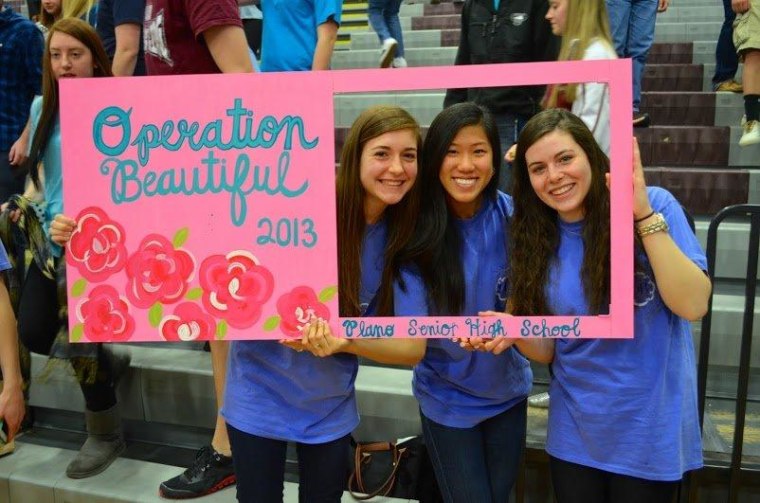 On Friday, Plenger, 18, noticed that many male students were giving compliments to their makeup-free peers, who seemed to be genuinely at ease in their own skins. And even teachers participated, some supporting their students by giving up cosmetics for the day. 
The movement's momentum didn't stop there. Plenger and her friends have already heard of younger students wanting to adopt the makeup-less look at their schools, while others have continued going bare-faced since the event, they said.
The makeup habits of the three young women have also changed since the project's inception. Milby still wears it most days, but she's started putting on less, as she believes she's beautiful because of what's on the inside. Plenger has weaned herself off makeup for the most part over the past six months, though she says it never played a prominent role in her identity before.
"My true hope is that more people will start seeing the love and kindness in other people, rather than the fact that they're not wearing makeup," Plenger said.
 They certainly have the support of Plano's principal, Sarah Watkins, who gave them words of encouragement as their cause started gaining attention.
 "They took action, showing tremendous enthusiasm, initiative, planning, and follow-through," she told TODAY.com. "They were leaders, and they have reminded us again that our future is in great hands."
 More:
High school raises $489K with dance marathon
Teen loses 180 pounds after being diagnosed as too obese to play football