Garden City High School custodian Brian Junk helps keep the campus in tip-top shape for students throughout the year. So when those students noticed that his shoes weren't in tip-top shape, they decided to return the favor for Christmas.
Kenna Hermanson shared a video on Facebook Thursday that shows the moment she and her fellow teens presented Junk with a brand-new pair of work boots.
"So happy we were able to do this for one of the sweetest people I know, the janitor at our school, Brian!" Hermanson wrote alongside the clip. "He's always putting a smile on everyone's faces during school & as a Christmas gift a bunch of people pitched in to buy him some new shoes."
Junk, who serves as custodial supervisor at the Garden City school, was clearly touched by the gesture — even before he opened the package.
"You guys are gonna make me cry," he said as he hugged the students assembled.
It just got better once he tore off the wrapping paper.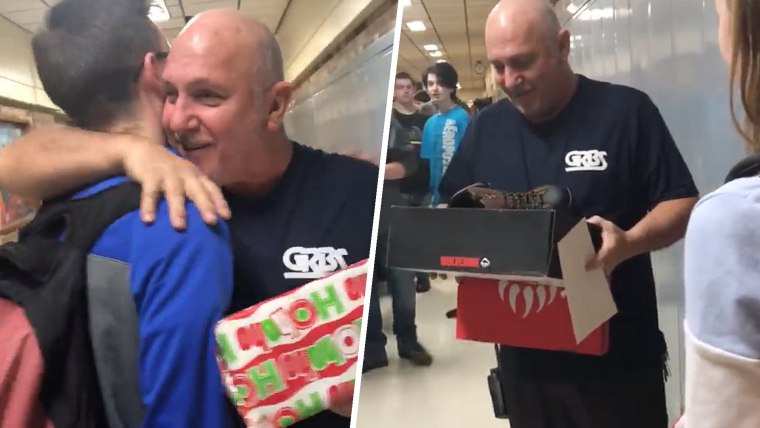 "Thank you!" he exclaimed when he took one boot out of the box. "Man, oh, mighty! I need some really bad."
The students looked just as happy to give the gift as he was to get it, as one of them told him, "You always go above and beyond for us."
Hermanson signed off her post with a sweet message for Junk: "Thank you for everything you do & making the school day more enjoyable for everyone. Merry Christmas."