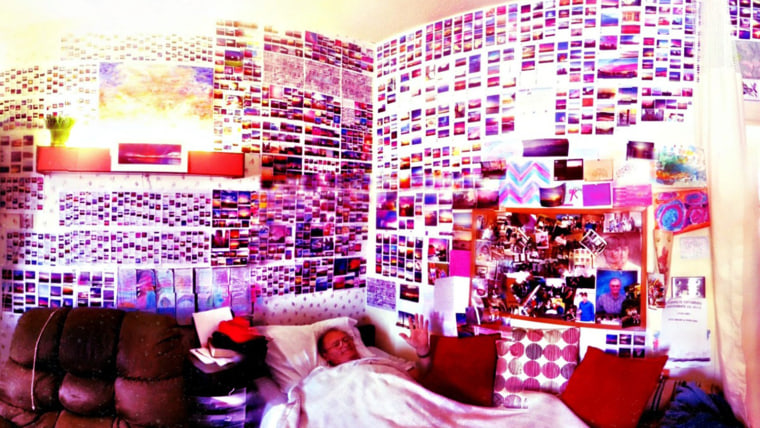 When you know a loved one — a parent — is declining and receiving hospice care in another part of the country, life becomes surreal. You find yourself doing mental gymnastics and living in two places at once, while rarely feeling fully present anywhere.
Brandon Curtis lived in that state of unreality for almost a year and a half. Based in Los Angeles, Curtis learned in April 2012 that his 62-year-old dad in Nebraska had cancer that had spread through his lungs, ribs, spine and lymph nodes. Doctors said he had three to nine months to live.
"I spent a week with him, and then I didn't know what to do," Curtis, 30, a digital brand manager for Red Bull, told TODAY.com. "I wanted to be there for my dad, but I also had work commitments that required me to travel. I talked with him about it and he told me I needed to keep living my life."
Curtis listened to his dad, but the idea of leaving him behind in that drab little nursing-facility room made his chest hurt. And that's how #skybluepink — and an unexpected tsunami of support for his dad — were born.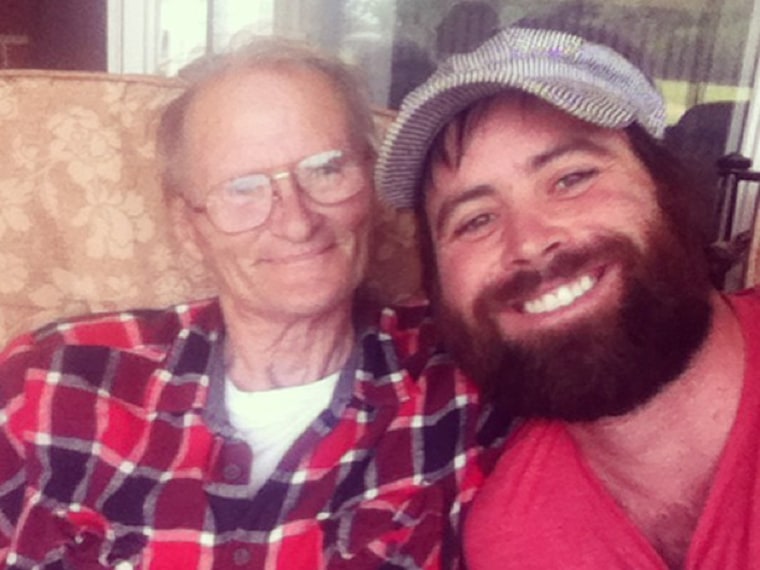 The brilliance of a sunset
Curtis' dad, Brian Curtis, always described his favorite color as "sky blue pink." Inspired by sunsets, the color describes the spectacle seen in the sky on clear nights. A few days after his dad's diagnosis, Brandon Curtis shared a poster online asking people to cheer his dad up by sending "sky blue pink" photos and drawings, as well as encouraging cards, notes and tweets using the hashtag #skybluepink.

Before long, Brian Curtis' room was covered from floor to ceiling with thousands of "sky blue pink" images from all over the world. Elementary school teachers had their pupils draw "sky blue pink" pictures for him. Other cancer patients shared images and stories with him and offered their support.
Every sunrise a painting: Brain-tumor survivor's daily ritual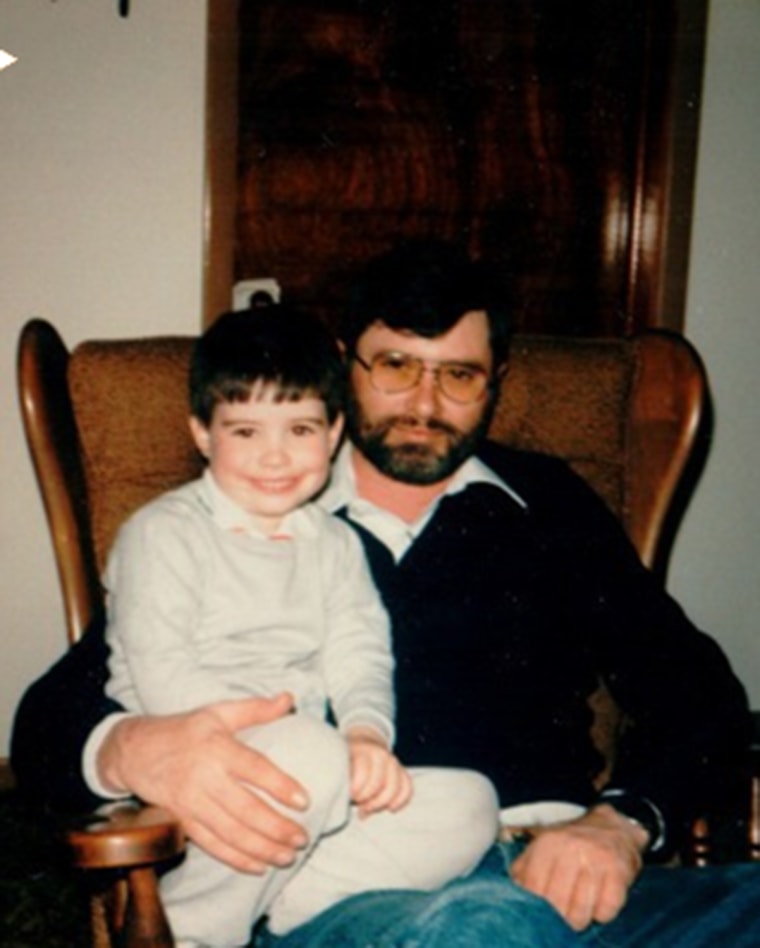 Over a period of 15 months, more than 3,500 strangers contacted Brian Curtis and tried to buoy him up — and Brian never stopped being amazed by their efforts.
"He couldn't believe how many were doing this — it completely caught him off guard," Brandon Curtis said. "He'd say, 'Why are all these people taking time out of their day to help me? They've never met me. They're from countries on other side of the world. How did I get so lucky?'"
His "sky blue pink" room caused such a stir in Harvard, Neb., that his Hospice care facility attracted an array of visitors and well-wishers — all strangers to the Curtis family. One couple from New York who were visiting Lincoln, Neb., went out of their way to stop by the facility because they saw the #skybluepink campaign online.
Curtis' nurses made and wore "sky blue pink" scrubs to work, and the Nebraska band Good Show Great Show wrote a song for him called "Sky Blue Pink." Band members did even more: They created a music video of a time-lapsed sunset over a lake because they heard how much Curtis loved fishing before he got sick.  
The acts of kindness frequently made Brian Curtis emotional — and they also filled him with a comedic sense of vindication. When his son Brandon was little, he imitated his dad and said "sky blue pink" was his favorite color, too. Brandon's teachers balked.
"I'd tell my dad that they said it wasn't a color, and he'd say, 'Don't let your teachers tell you that,'" Brandon recalled. "'Just because it's not in a box of Crayolas doesn't mean it's not a color!'
"When I was little that was a very literal lesson for me, but as I grew up it became more abstract. Basically, the lesson was: Don't let other people limit your perspective of reality. That really meant a lot to me growing up."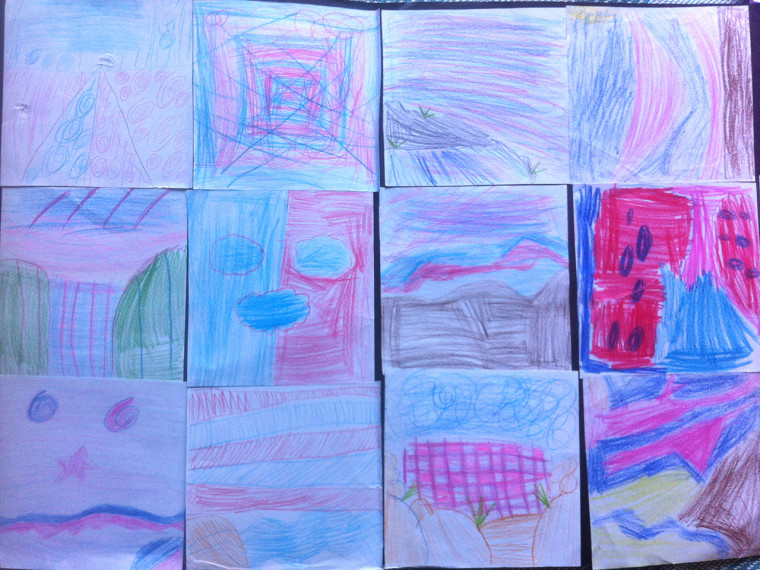 A visual reminder
Brian Curtis died on the morning of Aug. 13, 2013 at age 63 with his son Brandon and his 36-year-old daughter Cindy by his side. He couldn't talk much in his final hours, but he wouldn't let their hands go.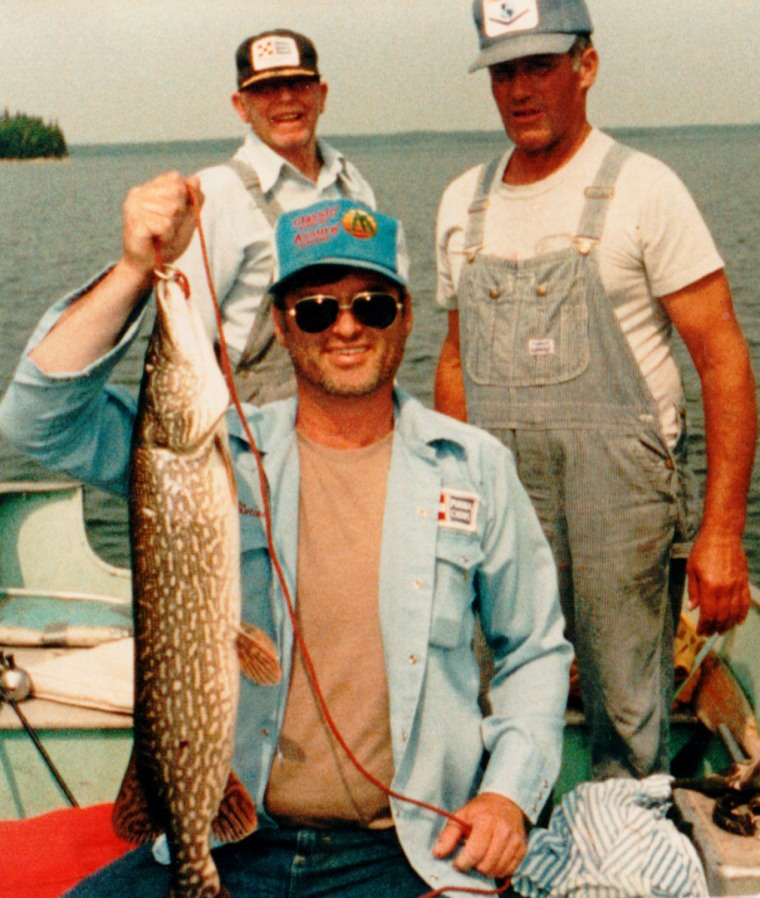 "I told him he had been through a lot and it was OK to let go now," Brandon said. "I said he lived a good life and he set us up for success and he was the best father anyone could hope for."
In hindsight, Brandon said he and his sister don't know how they would have made it through the past year and half without the kindness of strangers.
"The whole #skybluepink project gave me peace of mind when I couldn't always be there," Brandon said. "I loved knowing that as soon as he woke up he had this visual reminder wrapped all around him that people were thinking of him and telling him, 'We love you, we're thinking about you.' ...
"He didn't want my sister or me to put everything on hold and wait for his health to decline. That would make him feel worse. He just wanted to know that we were happy."
Words of support for the Curtis family are continuing to pour in from around the world. You can see a sampling of older and more current tweets below, as well as a video message from Brian Curtis to his children.
Need a Coffey break? Connect with TODAY.com writer Laura T. Coffey on Facebook, follow her on Twitter or read more of her stories at LauraTCoffey.com.