When Elise Phillippo left her home in Fort McMurray, Canada, on May 3, she hadn't anticipated not being able to return a week later.
But during that time away, a catastrophic wildfire hit the area, located in the province of Alberta, and all residents were forced out of their homes, including the seamstress working on Phillippo's wedding dress for her nuptials scheduled to take place in Toronto on Saturday.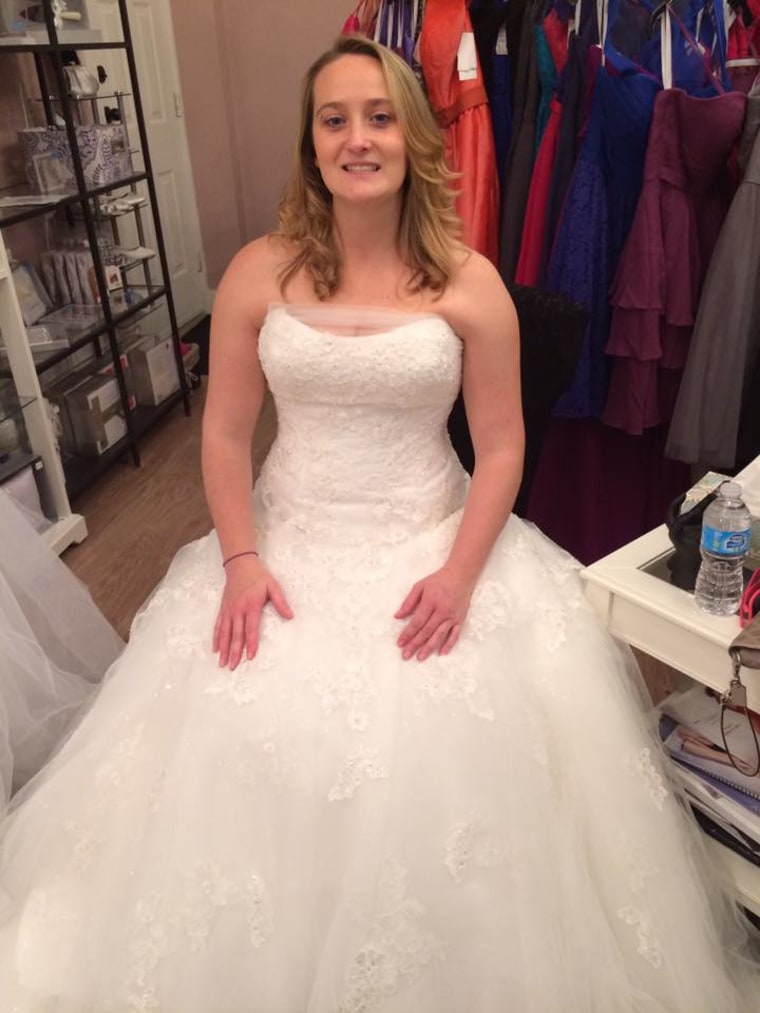 "It took me a while to find the right dress, which is what added to my devastation," Phillippo, 29, told TODAY. "I know it's just a dress, just material, but when you're a bride who can't wear the dress you love on the day you've been dreaming about for forever, it's hard."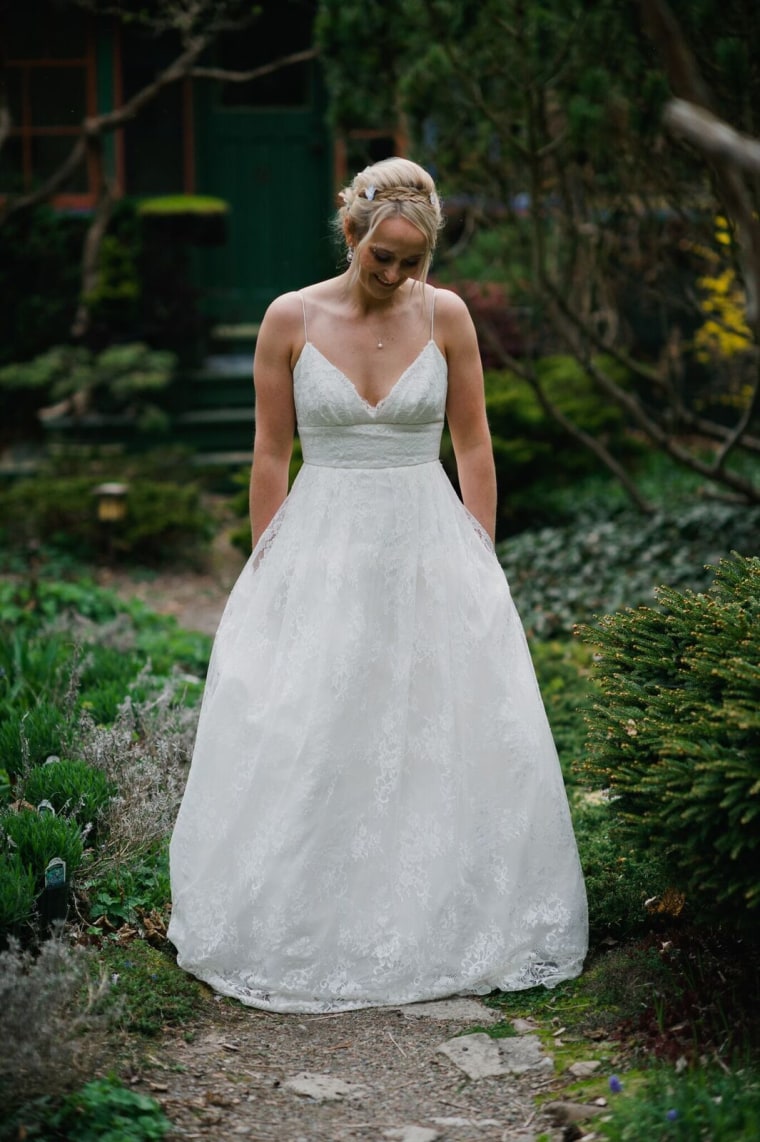 She and the groom, Brandon Phillippo, went to stay with her brother, located four hours away in Edmonton, before heading east for the wedding.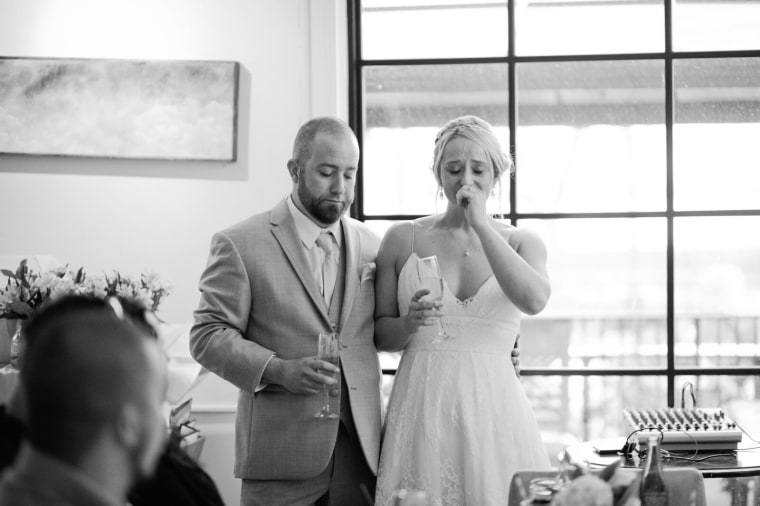 In the midst of chaos, Phillippo asked her Toronto-based wedding photographer, Alex Neary, if she knew of anyone who could lend her a dress.
RELATED: 'It's a piece of us:' Wedding gown worn by two generations found after tornado
"A bride with no dress on her wedding day?" Neary, 30, told TODAY. "That just can't happen."
So she posted a status on her personal Facebook page, as well as on the Bunz Wedding Zone page, a Toronto trading group for brides. Within hours, she heard from hundreds of people offering to help.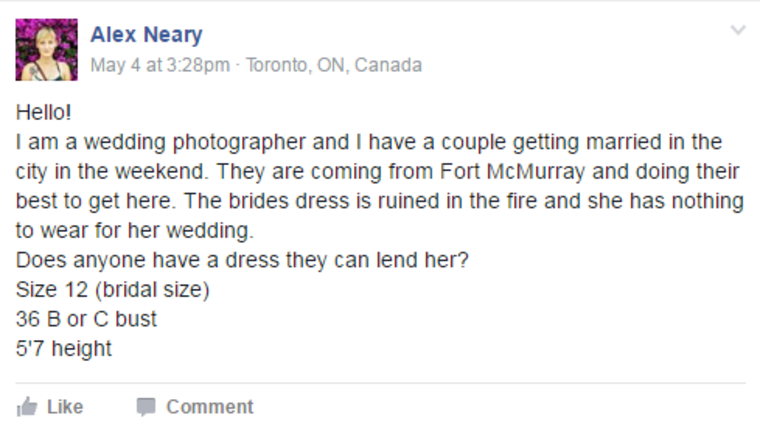 "I always try to help my clients, usually by helping decorate the venue or pick something up," Neary said. "This is the first time securing a wedding dress and I was blown away by all the support I received. Truly amazing."
Phillippo had more than 200 offers to chose from and ended up going to Lea Ann Belter Bridal — where she was able to try on any gown she wanted — on Thursday,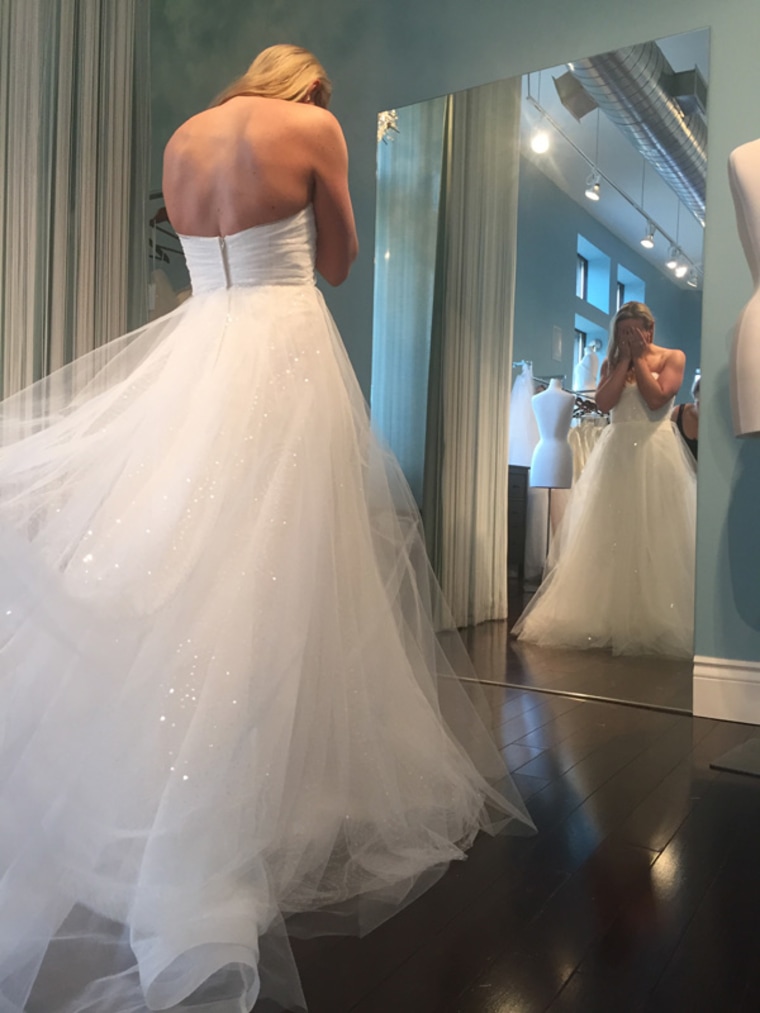 "I started crying when I put the first dress on," Phillippo said. "I said I can't wear it because it reminds me of my other dress and that just breaks my heart."
RELATED: Radiant bride will be 11th in her family to wear 120-year-old heirloom wedding dress
When she was having trouble deciding on just one, owner Ginny Monaco told her to take two — one for the ceremony and another for the reception.
"I couldn't believe she was allowing me to take two dresses," Phillippo said. "I figured I'd have to bring both back, but she let me keep the reception dress."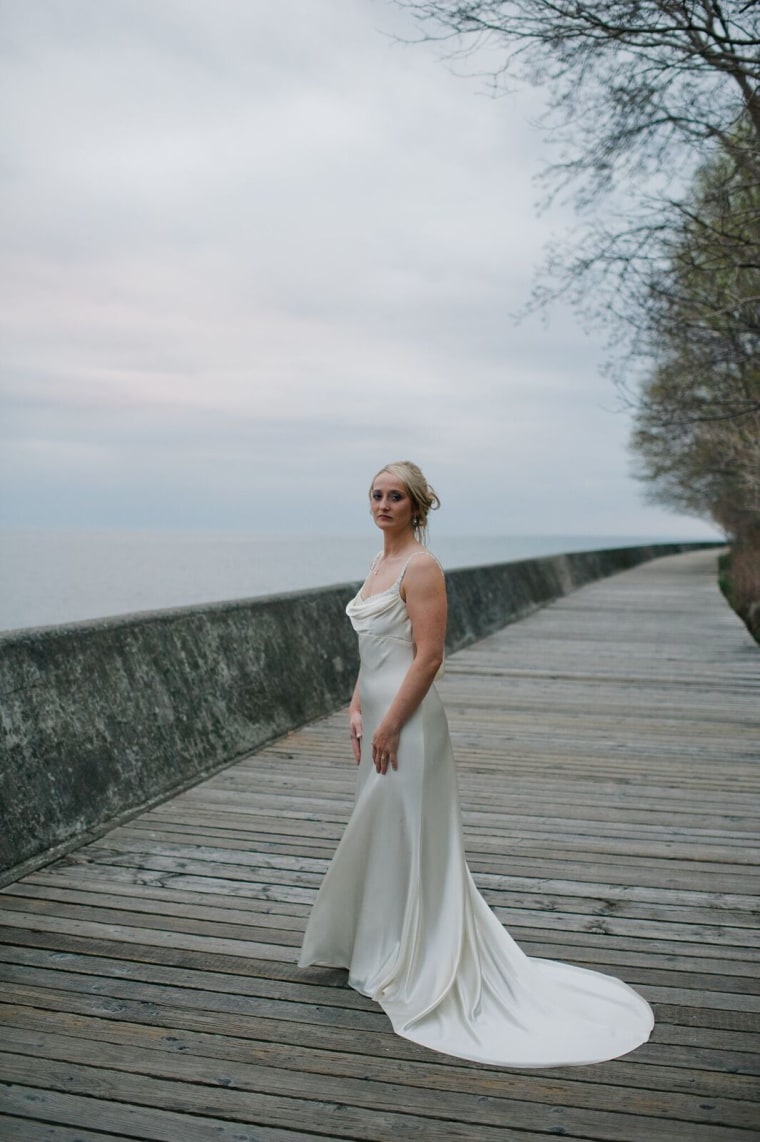 Once she had a dress to wear, her focus shifted back to marrying the love of her life.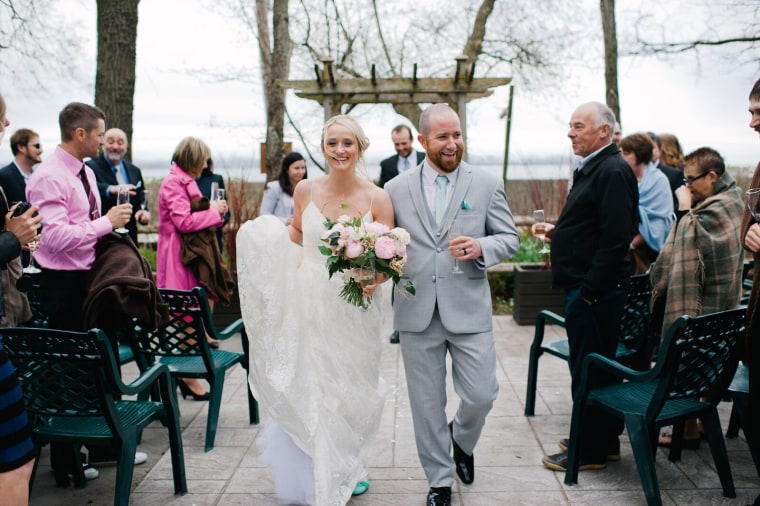 "My family and friends are all incredible, so I couldn't help but smile and have fun that day, but knowing all these strangers stepped up really brings tears to my eyes," Phillippo said.