What could make total strangers embrace in public?
A camera, it seems.

Richard Renaldi's photo project "Touching Strangers," which centers around strangers interacting with each other in surprisingly moving and intimate scenes, just made its Kickstarter debut this summer, but the idea has been in the making for years.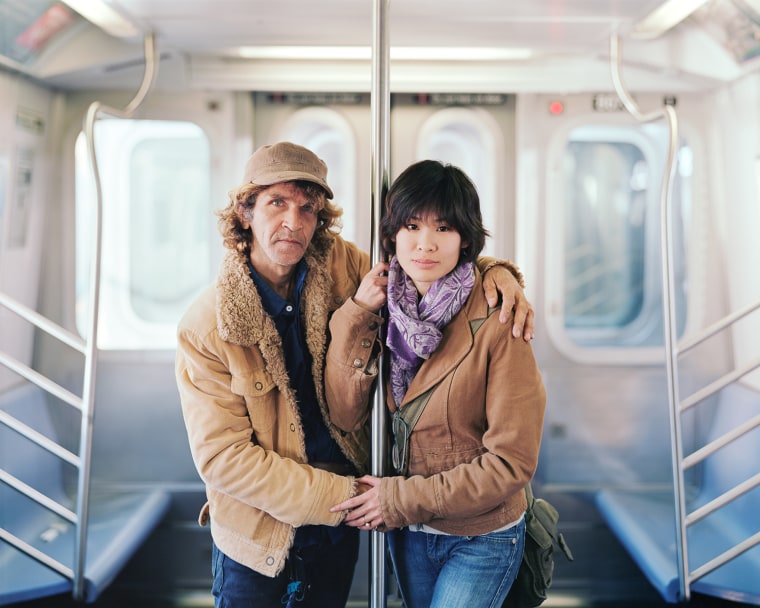 Renaldi, a Chicago-born photographer who has been based in New York since his college years, says that the idea for his photo project was born after September 11th.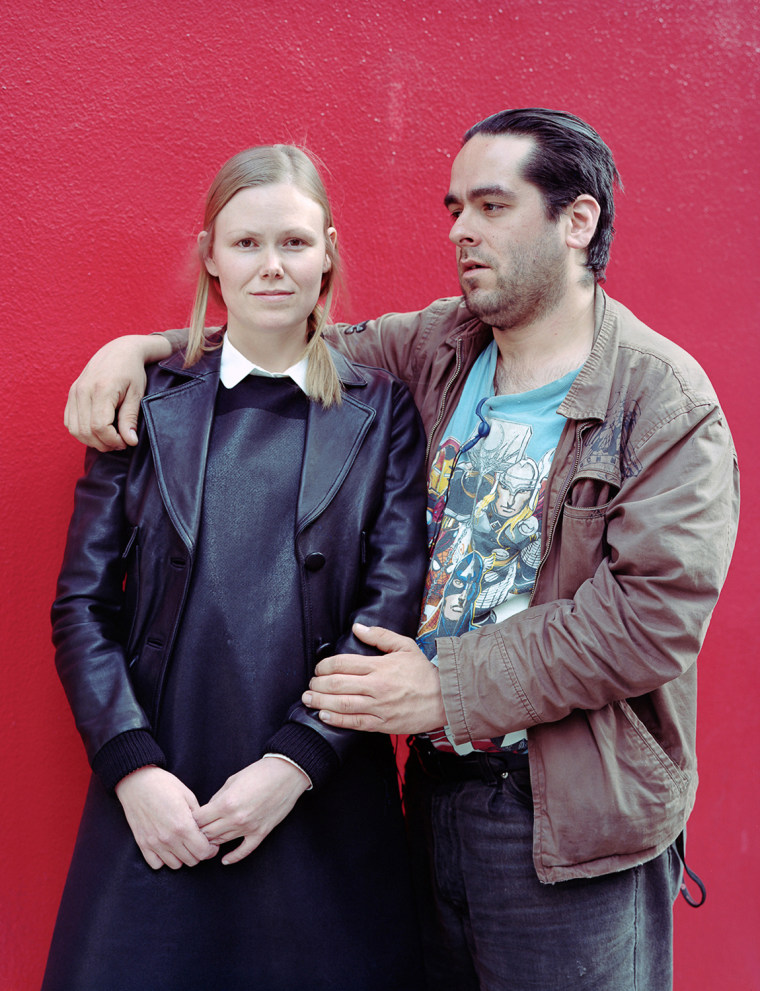 "People were taking the bus instead of flying, and I started going to bus stations to photograph people," he told TODAY.com.
"Because the bus stations were so small, other people often ended up in the portraits by accident."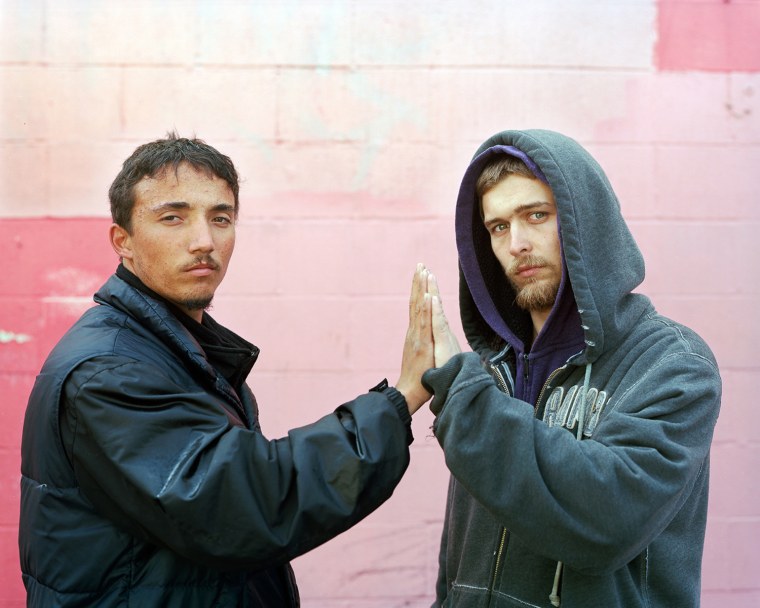 Renaldi began thinking about the way that New York regularly puts strangers in close proximity to each other.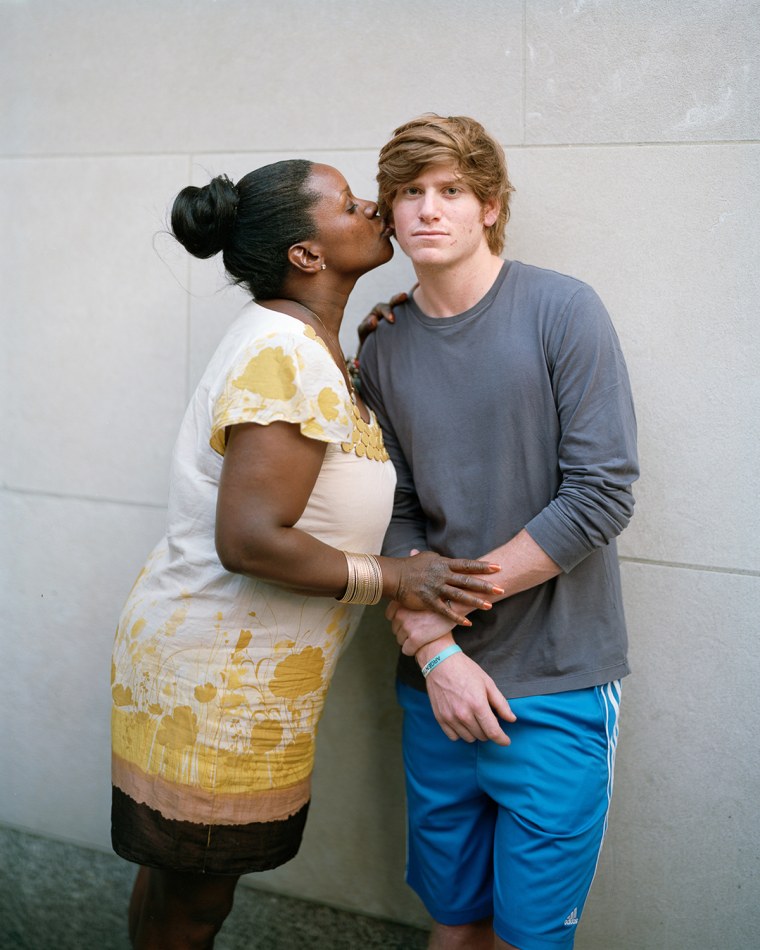 "In Midtown you sometimes see 20 different people at a light waiting to cross the street together," he said. "I married those two things together and that idea of asking people to pose with strangers began."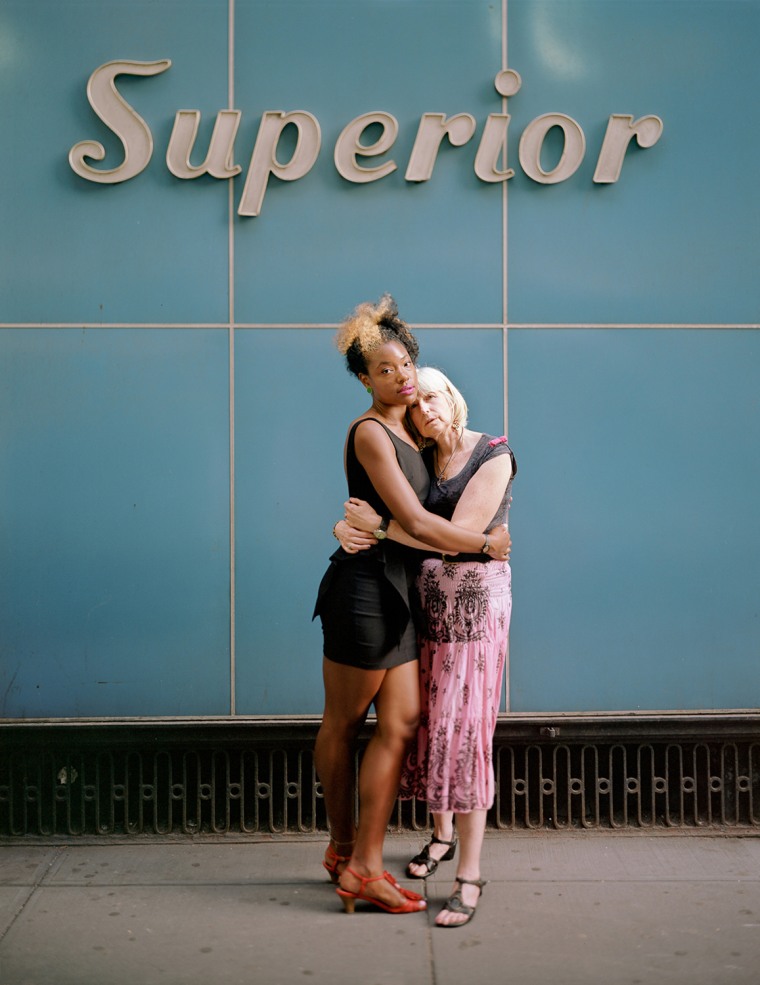 Renaldi's "Touching Strangers" project officially began in 2007.
It has since extended beyond New York, with Renaldi visiting places like Los Angeles, Chicago, and New Orleans to take the photos. The images now represent a broad mix of humanity, bringing together subjects of different ages, races, and professions in moments of physical closeness.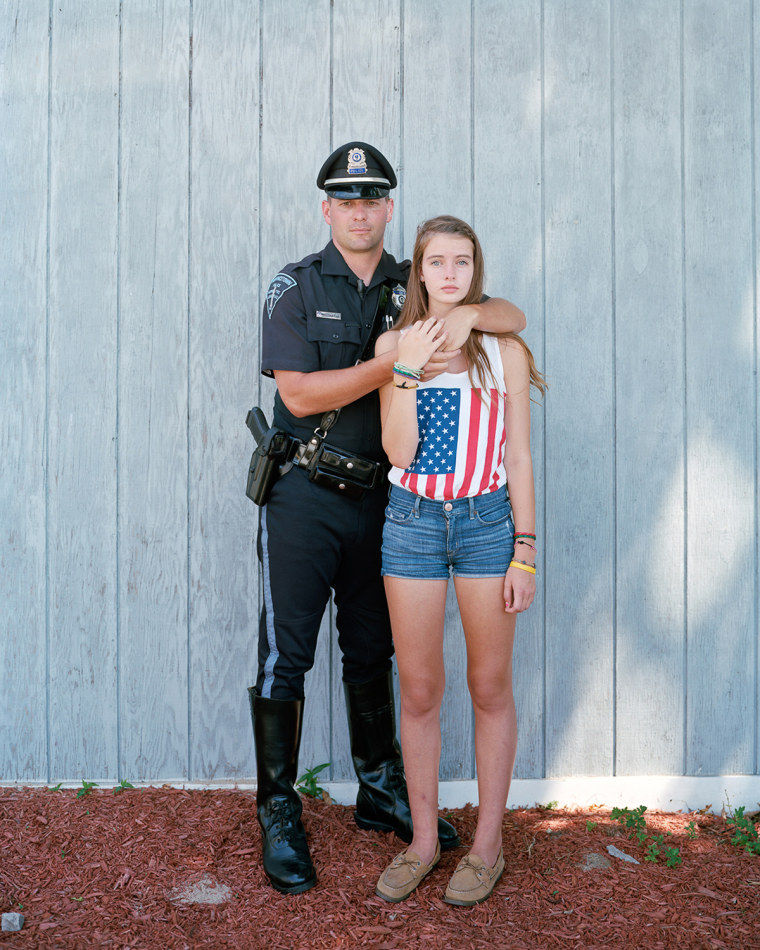 Though he kept the project America-focused, some of the people in Renaldi's pictures were visiting from other countries or were in the U.S. after emigrating from elsewhere.
The project's spirit of diversity, says the photographer, was what helped make the series come to life.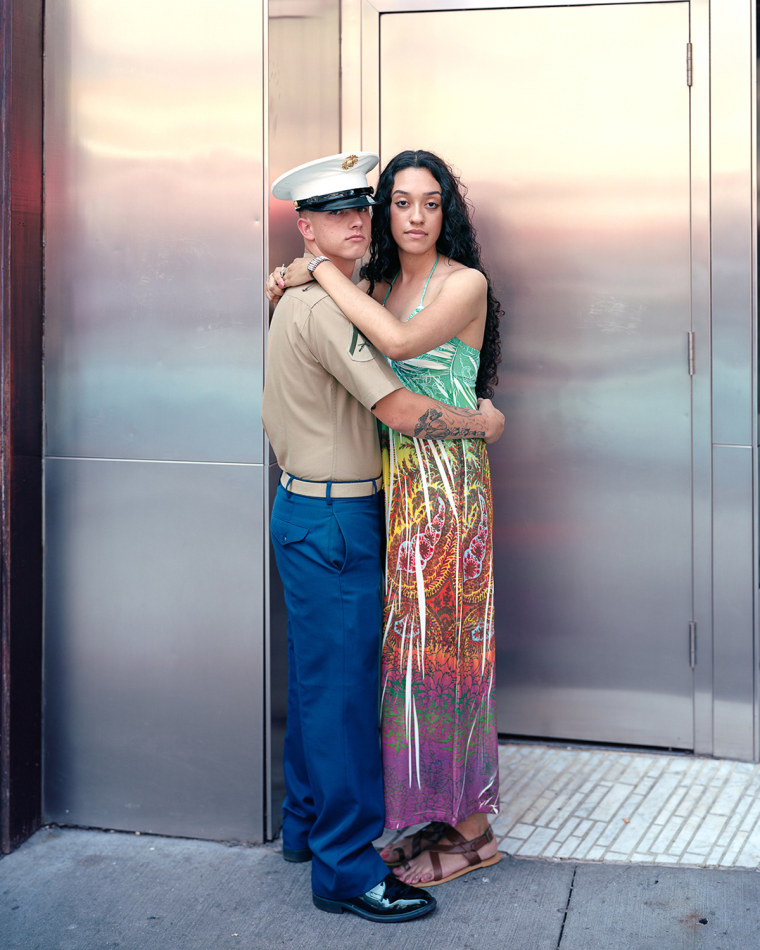 Though not every potential subject has been open to the idea of being photographed hugging or holding hands with someone they've never met, Renaldi reports that most of the people he's asked have been eager to try it.
"I tell them it's making a family portrait out of strangers," he explains. "It's a very accessible idea."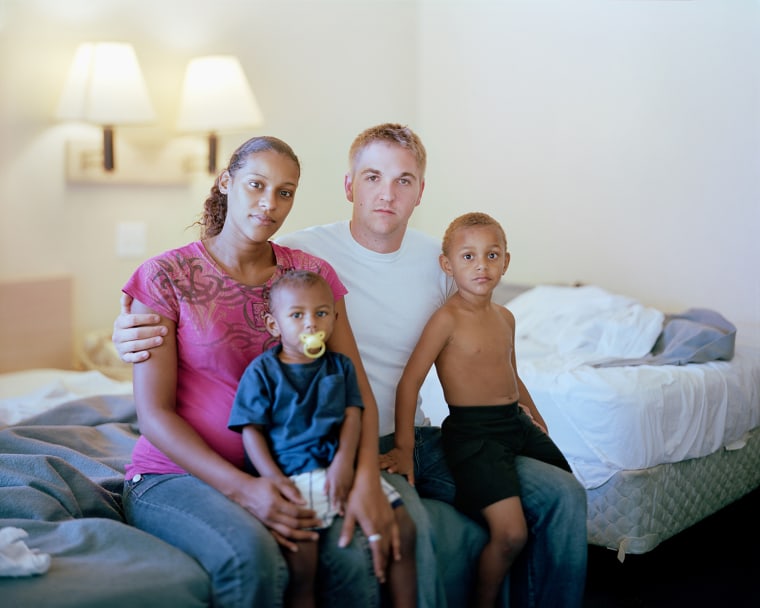 Though Renaldi doesn't keep in touch with each of people he's photographed — he estimates the number is in the "hundreds, maybe thousands" — a few have emailed to let him know how the project impacted their lives or caused them to think about the world differently.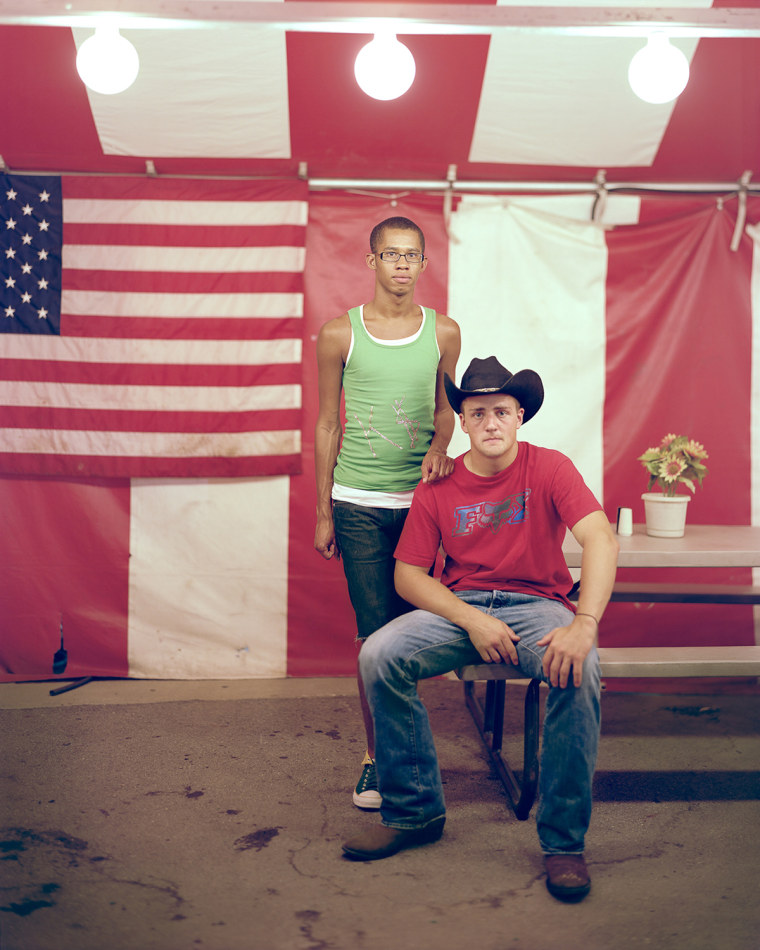 One pair of subjects, a teenage boy and girl in the Bronx, even made a love connection thanks to Renaldi's photo session.
"Afterward, he got her number," Renaldi recalled.
Now, Renaldi is turning his photo series into a book.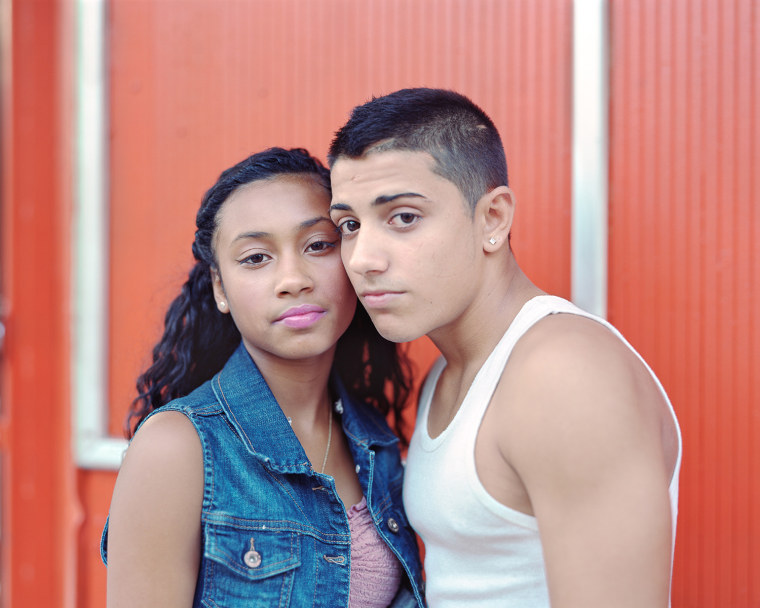 The project hit crowd-funding website Kickstarter in June and has already bypassed its original goal of raising $10,000.
But for Renaldi, the end goal isn't about money or book sales.

"People have given me their time and their spirits," he says. "It's really gratifying."