It was late spring of 1986, and Desireé Rodriguez, then 9 years old, went fishing with her family on her dad's boat. They went out to nearby Catalina Island in Southern California, and on their way back the weather turned, and a thick fog developed.
Rodriguez had fallen asleep beside her sister, and awoke to her father yelling and the boat sinking. It would be almost an entire day before Rodriguez would be rescued, and in that time she'd lose all five family members who had been on the boat with her, including her father, mother and sister, as well as an aunt and an uncle.
As Rodriguez waited in the cold water, watching as her family perished or swam off for help, never to return, two fishermen and a number of others were on a fishing trip not far from where she was stranded.
The pair, Capt. Mark Pisano and Capt. Paul Strasser, were fishing late in the day, two friends in their twenties catching yellowtail. On the way home, on a route they'd taken many times before, Strasser saw something in the water. He alerted Pisano, who had been cleaning fish.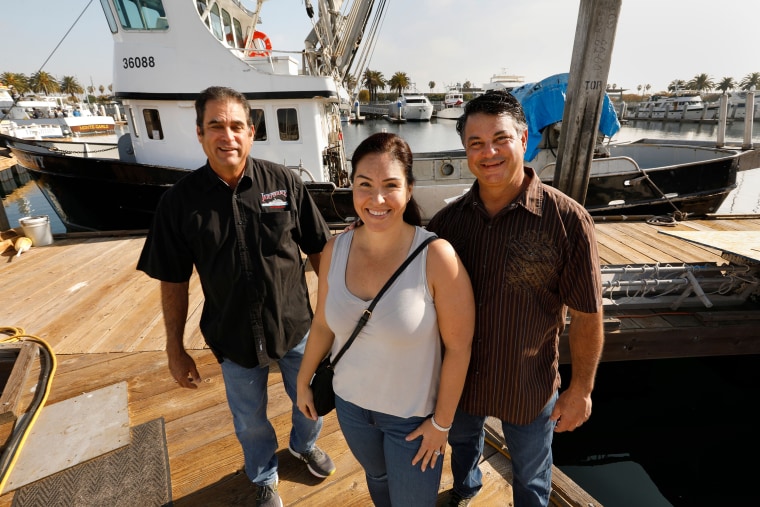 As the pair would soon realize, the something in the water was the bow of a boat. They also spotted Rodriguez. She had been in the water for nearly 20 hours. Strasser radioed the coast guard. Pisano jumped in to help, and said the water was so cold it took his breath away. He pulled Rodriguez to safety and she survived.
Last month, nearly 35 years after the incident, Rodriguez met the two men who saved her that day, surprising them on the Friedman Adventures podcast, a show about fishing and the outdoors.
"Desireé was a ghost," Strasser told the Los Angeles Times. "We saved her, she's out in the world. And that's all we know. We had no clues on anybody that knew how to get ahold of her."
Host Phil Friedman had invited Pisano and Strasser to share their story of he rescue and secretly invited Rodriguez, introducing her as a translator. She remained silent while Pisano and Strasser retold the story of that tragic day. Once they finished, Friedman turned to Rodriguez. "Who are you?" he asked.
"I'm Desireé," she said to Pisano and Strasser. All three burst into tears.
"Holy s---," Pisano said, and then hugged her. (The moment happens around the ten-minute mark in the video below.)
What followed was a recounting of the experience by both Rodriguez, now married with the name Desireé Campuzano, and the two fishermen. She told them what she remembered, about how, when the boat capsized, it was dark and foggy, and that she and her family clung to the boat at first, waiting in the water.
"You could see the moon but that was about it," Campuzano said. Even though she was only a child, she remembers how each person died, and how her father swam off for help. She remembered when the fog lifted, and when she first saw Pisano and Strasser's boat.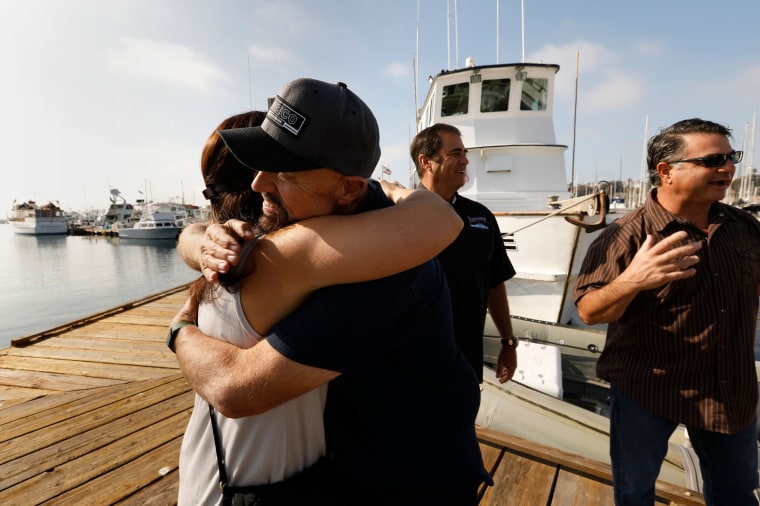 She said she'd always wondered who had rescued her, and the fishermen said they had thought of her and her family for years.
"It was an honor to be able to save someone," Pisano said.
After the podcast, the trio left to continue their reunion off-camera, and to introduce Pisano and Strasser to Campuzano's family. She's now married with two sons.
"It's a miracle," Pisano said.