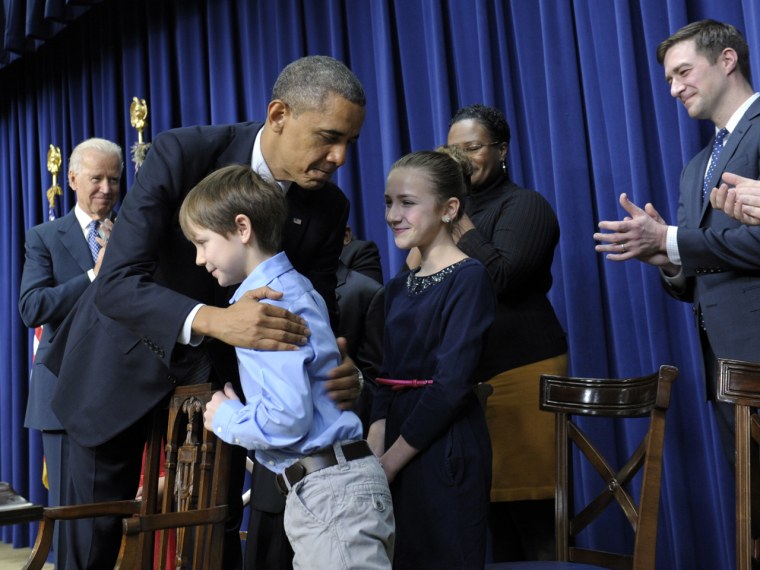 In the wake of the school shooting that claimed the lives of 20 children along with six adults in Newton, Conn. last month, some of the smallest advocates for gun control got out their pencils to seek the president's help.
A series of children's handwritten letters asking President Obama to make changes in gun laws was released by the White House on Wednesday, and their simple messages proved a heartbreaking reminder of the tragedy that struck Sandy Hook Elementary.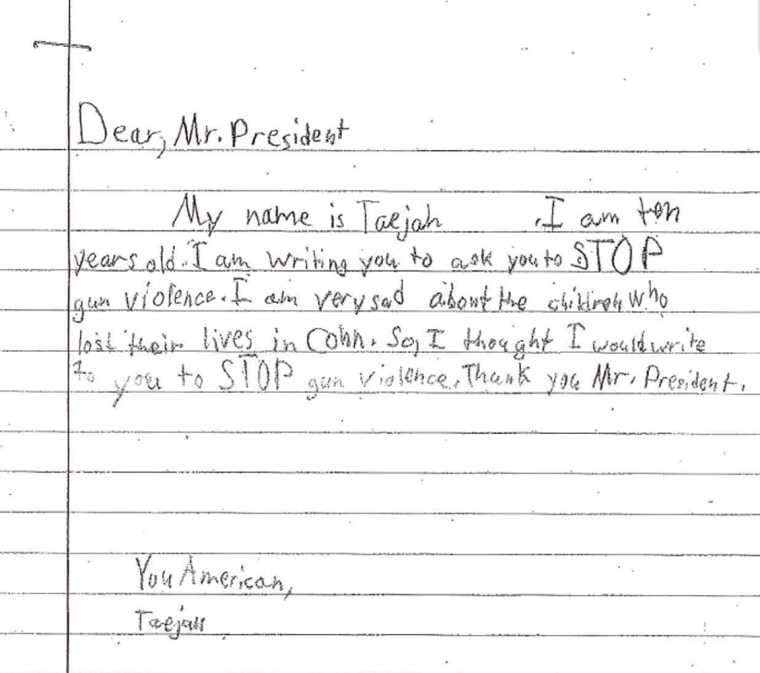 "I started getting a lot of letters from kids," Obama said. "These are some pretty smart letters from some pretty smart young people."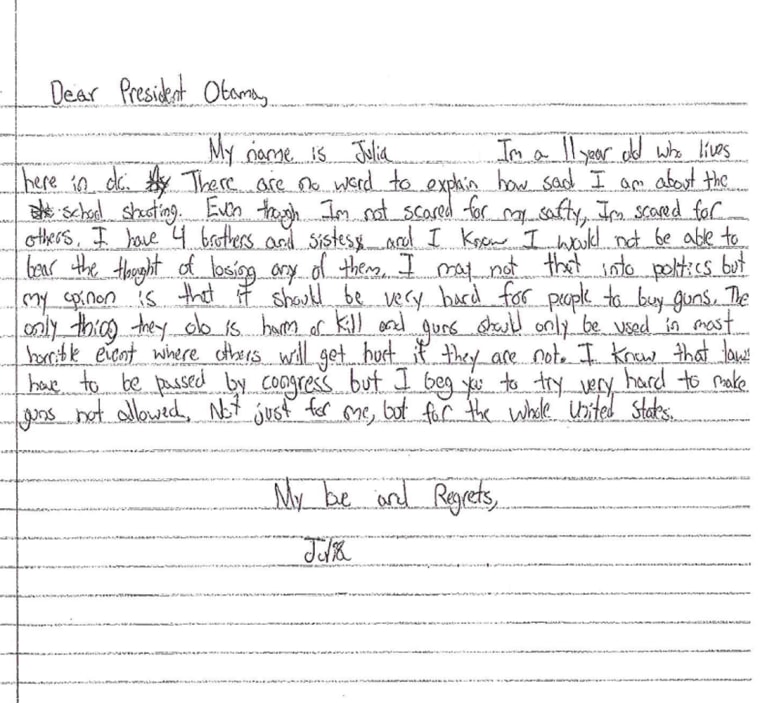 "Even though Im not scared for my safty [sic] Im scared for others. I have 4 brothers and sisters and I know I would not be able to bear the thought of losing any of them," wrote Julia Stokes, adding "my opinion is that it should be very hard for people to buy guns...I beg you to try very hard to make guns not allowed."
The letters came out ahead of a press conference by President Obama and Vice President Joe Biden introducing new policies on gun control. At the event, Obama addressed Julia Stokes' letter specifically, saying: "Julia, I will try very hard."
The president added: "But she's right. The most important changes we can make depend on congressional action."
Another child, Grant, wrote: "Please don't let people own machine guns or other powerful guns like that. We should learn from what happened at Sandy Hook. I feel really bad about what just happened."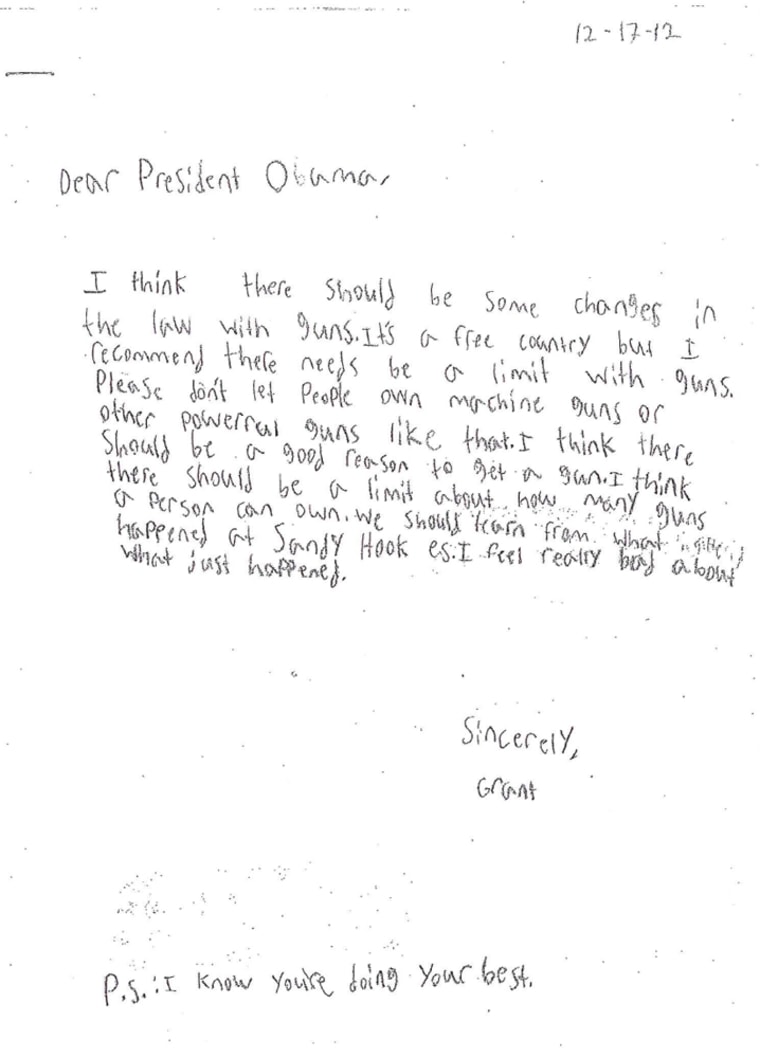 Four of the children joined Obama at the press conference on Wednesday as he read portions of their letters aloud.
Obama called for an assault weapons ban and better background checks for gun buyers. "This is our first task as a society: keeping our children safe," he said. "Their voices should compel us to change."
The White House called the ad "repugnant and cowardly."
More:
Obama unveils sweeping new gun proposals
NRA ad brings Obama kids into gun debate