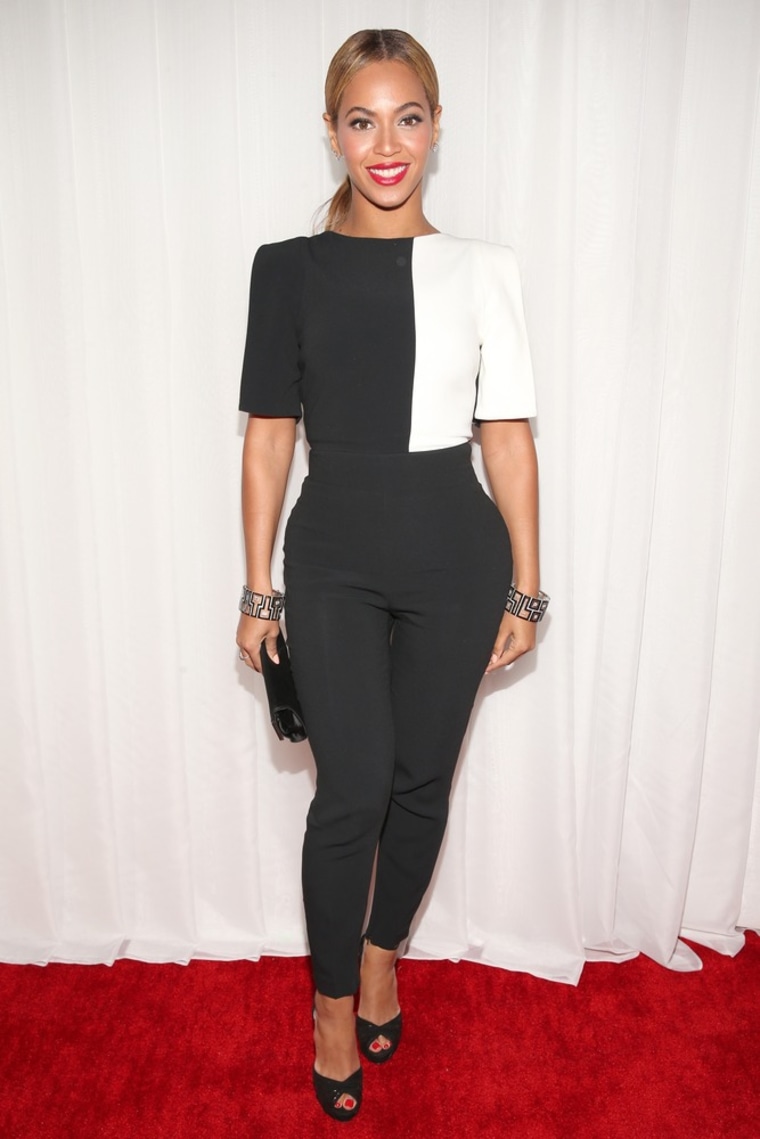 Is Beyonce channeling Hillary Clinton? 
The singer was among the stars who took the CBS dress code memo to heart, wearing a black-and-white Osman Studio pantsuit that might have been more expected at a court hearing than the Grammys.
The star, who was blasted by some for the skin-flashing dominatrix-like leotard she rocked during her Superbowl performance, was covered neck to ankle at the Grammys, though she did show off her bodacious bod with curve-hugging pants. The infamous awards-show memo, leaked last week, directed attendees to cover up "buttocks and female breasts." Regardless of her newly prim turn, Beyonce's look still prompted Kelly Clarkson to exclaim that the diva looked "sexy" in her acceptance speech for Best Pop Vocal Album.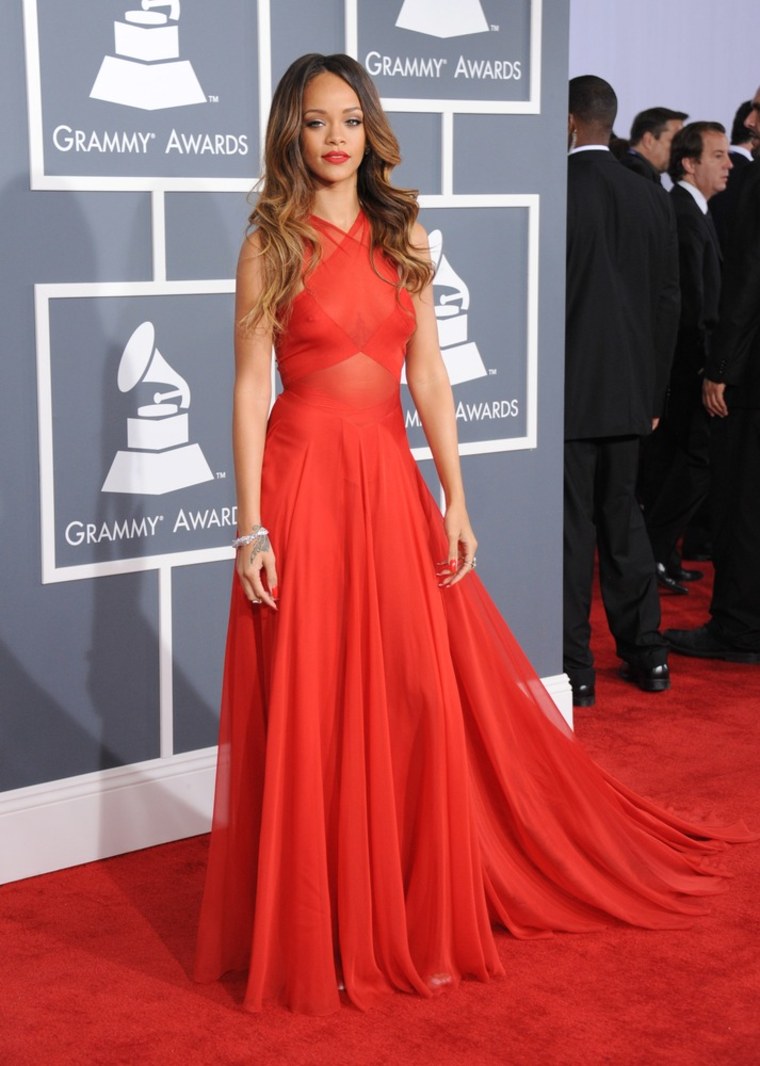 And she wasn't the only surprise. Rihanna, who's also known for her edgy body-baring outfits and often tweets nearly nude photos of herself, went elegant and classy with a sleeveless red custom Azzadine Alaia gown, covering up all scandalous lady parts.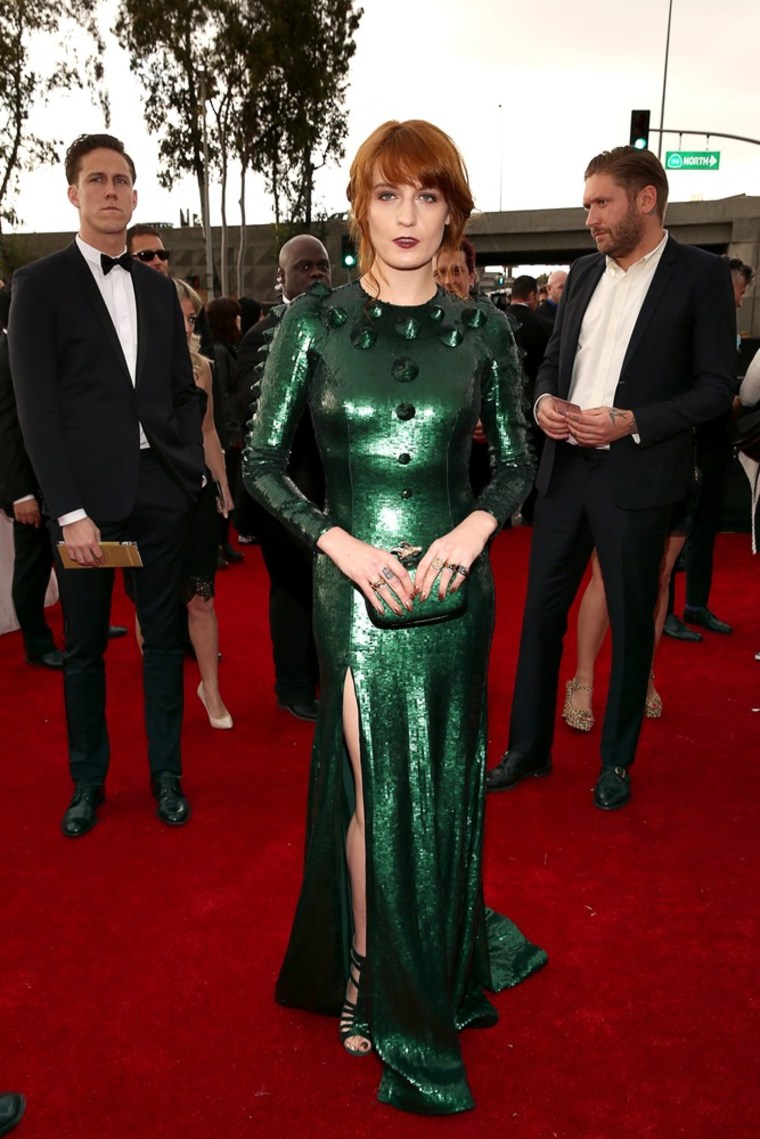 Florence Welch, of Florence and the Machine, wore a high-neck, full-sleeve emerald green dress that, besides a little leg and some spiky adornments, was relatively conservative for this event.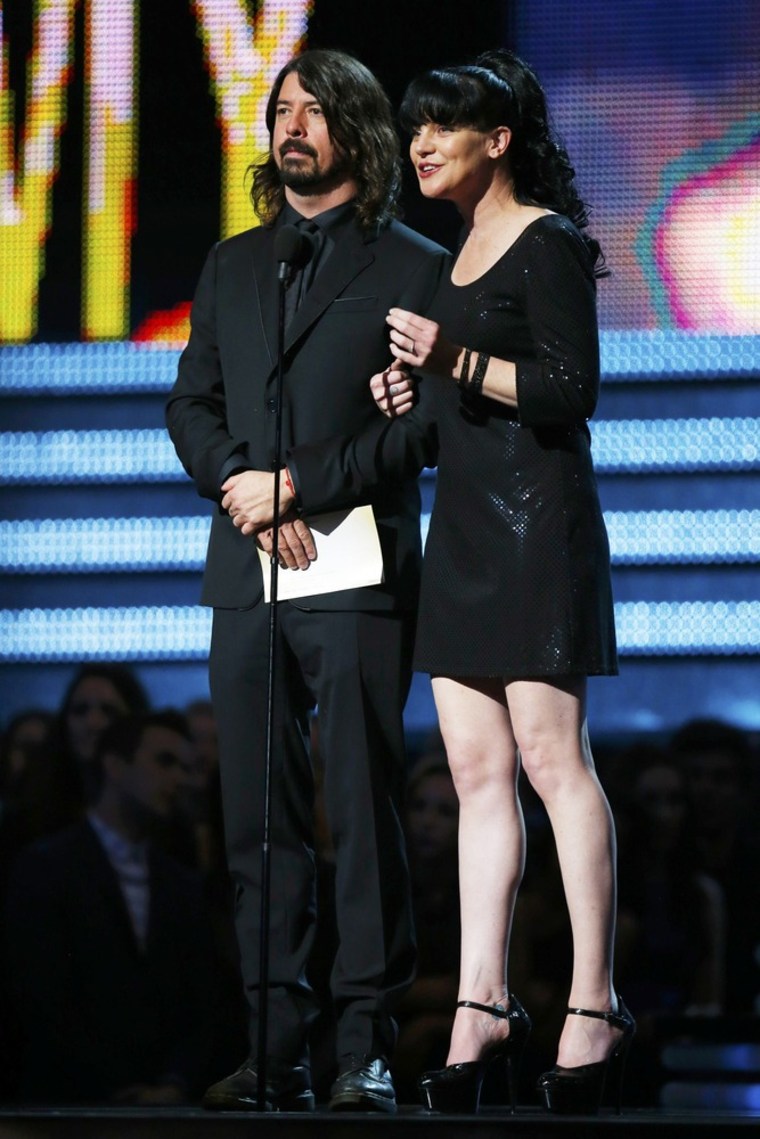 Presenting alongside Dave Grohl, actress Pauley Perrette, best known for her portrayal of Abby Scuito on "NCIS," also went for a comparatively conservative look in a simple black frock.
And Adele, who isn't typically flashy with her fashion, wore a high-neck full-sleeve floral gown that got mixed reactions from fans – some of whom supported her dainty look, while others blasted her for looking like upholstery.
One star who found a loophole in the memo was J.Lo, who sported some serious leg, prompting rapper Pitbull to chide that she "inspired" the CBS memo. 
Tell us, what do you think of Beyonce's pantsuit? Share in the comments below!
Stars from Rihanna, Justin Timberlake, Katie Perry and beyond strike a pose before celebrating the best in music.
More from TODAY: