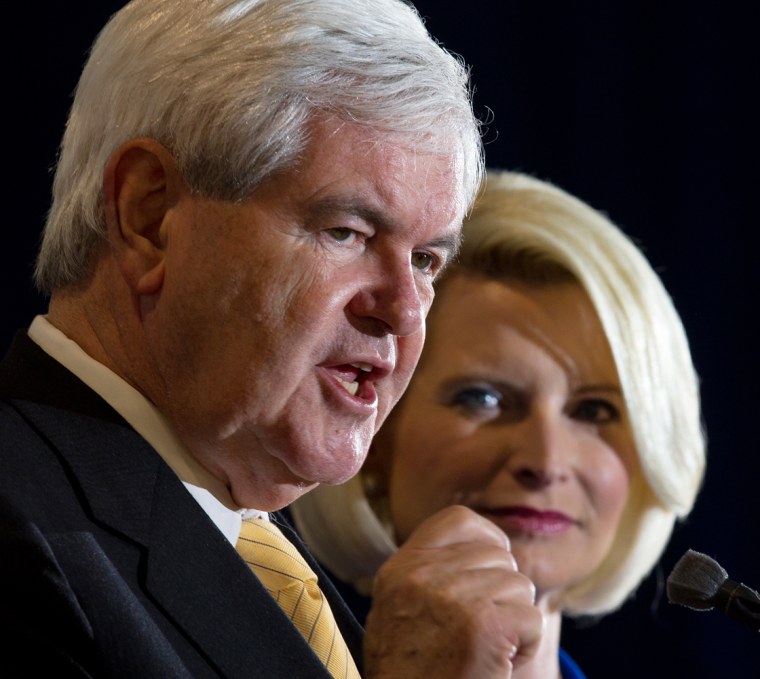 The real lives of political wives occupy a space beyond the clichés of the perfectly coiffed spouse with a toothpaste-commercial smile standing beside her law-making man. Or the wronged woman lashing out, Lady Macbeth-style, against her philandering hubby.
For most spouses, especially in a campaign year, life is a far less glamorous affair filled with struggles to balance raising a family while maintaining some semblance of normalcy.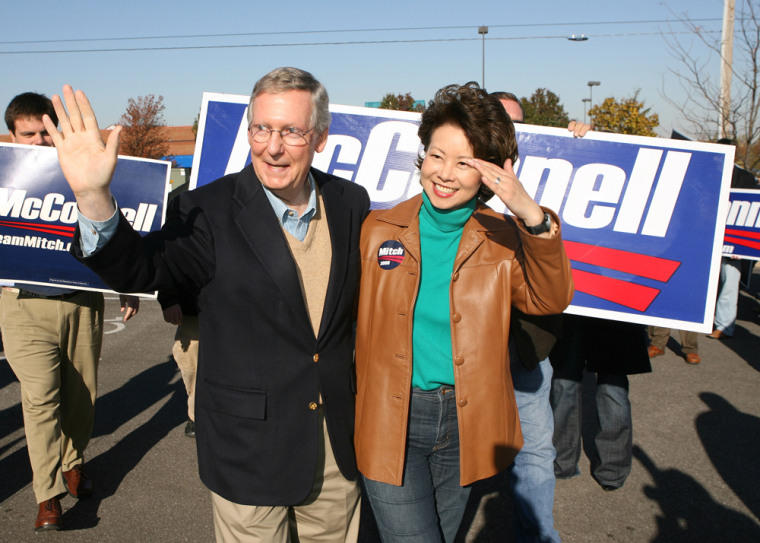 Political partners function largely as single parents when their spouses are on the campaign trail or on Capitol Hill. They are often thrust into the glare of an unwanted spotlight and they have to share their spouses with the public.
"I don't think it's as glamorous as many people think," said former Labor Secretary Elaine Chao, the wife of Senate Minority Leader Mitch McConnell, R-Ky. "Many of the spouses have full-time and part-time jobs. They drive themselves. They keep house. And whenever something goes wrong they have to call the plumber or electrician."
During the 2012 campaign season, spousal roles have taken on heightened significance. The Republican field was roiled by accusations that Former House Speaker Newt Gingrich asked his second wife for an open marriage so that he could have an affair with the woman who would later become his third wife. Businessman Herman Cain allegedly had a 13-year affair with a Georgia woman.
Suddenly, media attention focused on the spouses of Mitt Romney and Rick Santorum, women whose marriages to their long-time political spouses looked downright wholesome by comparison.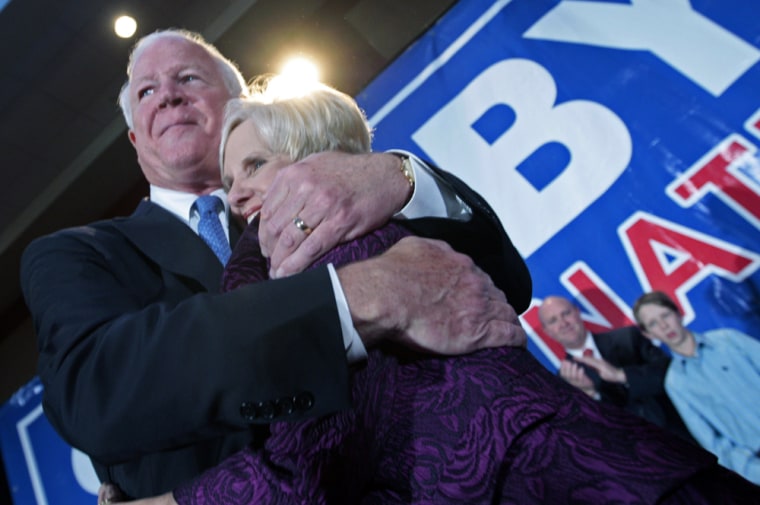 Media reports that both First Lady Michelle Obama and Callista Gingrich initially strained against the scheduling constraints echoes what many political spouses say is one of their biggest challenges.
"That was a huge adjustment," said Julianne Chambliss, wife of Sen. Saxby Chambliss, R-Ga. "There are a lot of people in the state of Georgia who want him. Scheduling doesn't stop just because I'm up here."
Often, spouses have to get on the schedule just like everyone else.
Whenever the family plans a party or gathering, Dianne Isakson, the wife of Sen. Johnny Isakson, R-Ga. said she emails the details early on to her husband's scheduler so that the time is blocked out.
"Johnny and I communicate very well; when he needs me for something he tells me," Dianne Isakson said.  "I'll ask him: 'Are you going to be home for dinner?' 'Are you going to be home this weekend?' I think it's managing your time — your time together and your time apart. He is in Washington Monday through Friday. It's a different lifestyle. It's a matter of getting used to it and making it work for you."
Washington political spouses gather for weekly and monthly luncheons to kvetch about needing to schedule a daughter's wedding for when Congress is out of session so that her dad will be there. The veterans help the newbies figure out which social events are a must so as to not burn political bridges — and which events the couple can nix.
The spouses also lean on each other for support when trying to figure out whether the family should uproot young children and move them to Washington or stay in the home state, which mean seeing a lot less of the parent who is a lawmaker.
As the other half of a political power couple, Chao knows such challenges all too well.
In 2009 as the healthcare debates wore on, members of Congress weren't sure they would home for Christmas. Chao had both the couple's homes — in Kentucky and in Washington — decorated for the holidays. Then she crossed her fingers.
"I was counting on Christmas in Kentucky and I took the risk of having the gifts sent there," Chao said.
The gamble paid off: The Senate voted to pass the healthcare reform bill on Christmas Eve.
Still, after all the high political drama is done, there is time for romance.
"In some ways it kind of makes it better because he's not around all the time," Chambliss said. "He has white roses and he makes breakfast for me when he comes home."
More: Callista Gingrich giving up 'her opinion' for Lent
Ann Romney says her husband was reluctant to run
Trying to decode Romney? Try his wife's cookies
Michelle Obama dazzles in sequins at Governors dinner
Obama is THAT dad at his girls' basketball games
TODAY.com political contributor Halimah Abdullah is the site's woman in Washington.