Las Vegas Raiders wide receiver Henry Ruggs III was arrested and charged in connection to a fatal DUI crash early Tuesday morning, police said.
Ruggs was behind the wheel of a Chevrolet Corvette that slammed into the back of a Toyota Rav4 at 3:39 a.m. PDT near South Rainbow Boulevard and South Spring Valley Parkway, the Las Vegas Metropolitan Police Department said in a statement.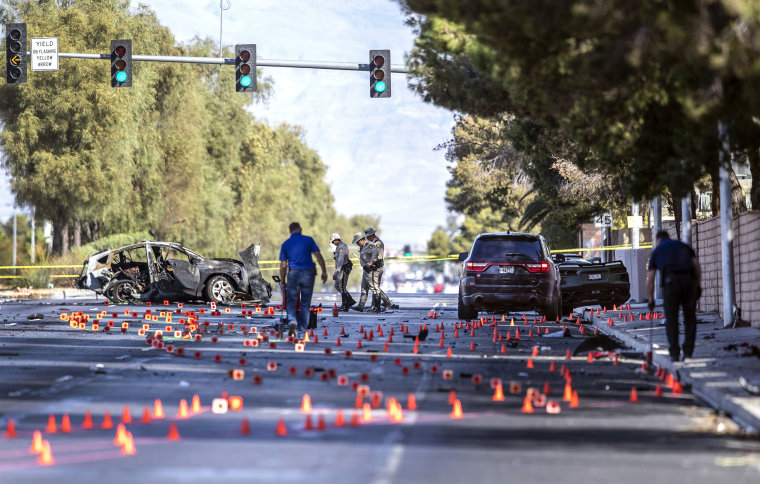 The Toyota went up in flames and firefighters "located a deceased victim inside," police said.
Ruggs "remained on scene and showed signs of impairment" before being taken to the hospital for non-life-threatening injuries," according to the law enforcement statement.
He'll be charged with DUI resulting in death, police said.
The fatal crash was just four miles west of the Raiders home field, Allegiant Stadium.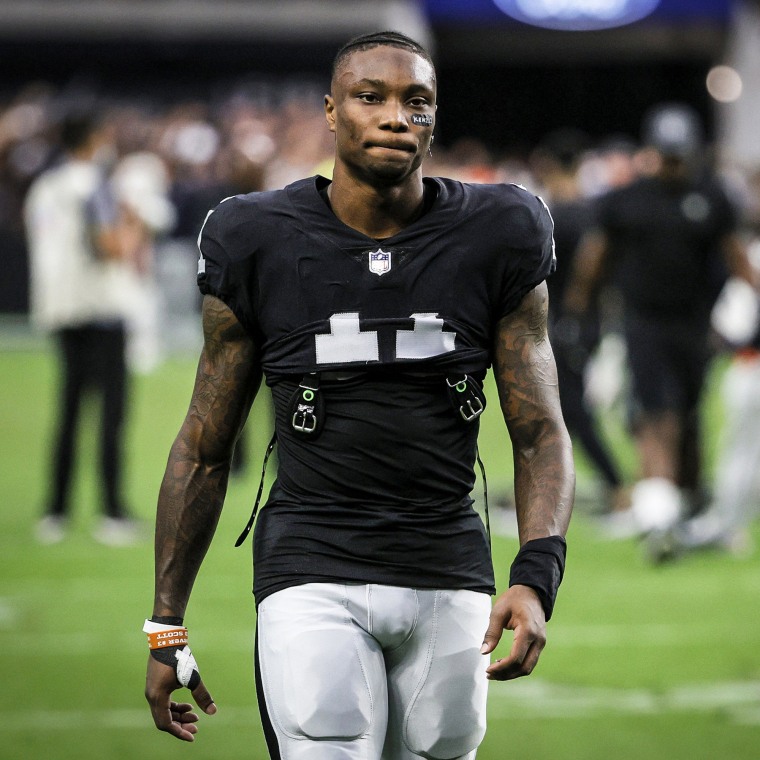 The player's lawyers, David Z. Chesnoff and Richard Schonfeld, asked the public to withhold judgment.
"On behalf of our client Henry Ruggs III we are conducting our own investigation as of this writing and ask everyone to reserve judgment until all the facts are gathered," the attorneys said in a statement.
Ruggs, 22, is in his second year out of Alabama. In 20 games of his young NFL career with the Raiders, Ruggs has caught 50 passes for 921 yards and four touchdowns.
Once he's formally charged by prosecutors, Ruggs will likely be moved to the NFL commissioner's exempt list and be ineligible to suit up. The Raiders next play on Sunday, on the road against against the New York Giants.
"Our hearts go out to the family and friends of the victim of this horrific tragedy," according to a league statement. "We will continue to gather facts and monitor the matter under our policies, but our thoughts at this time are with those impacted by this devastating incident."
The Raiders said they're aware of Ruggs' arrest and are "in the process of gathering information."
"We are devastated by the loss of life and our thoughts and prayers go out to the victim's family," the club said in a brief statement.
This is the Oakland-rooted franchise's second season in Southern Nevada, a brief stint that has already been tumultuous.
Home games inside their luxurious $2 billion home, Allegiant Stadium, were played with no fans in the stands due to the coronavirus pandemic.
And just three weeks ago, Raiders head coach Jon Gruden was forced to resign after leaked emails showed his writings containing racist, homophobic and misogynistic comments.
This is a developing story, please refresh here for updates.
Related video:
This story first appeared on NBCNews.com.