Joe Montana's epic 92-yard drive during the final moments of the 1989 Super Bowl — aka "The Drive" — is the stuff of NFL legend. 
What fans may not realize is that during that famous championship game, Montana was wearing the same jersey he wore when he led the San Francisco 49ers to victory against the Miami Dolphins in the 1985 Super Bowl four years earlier.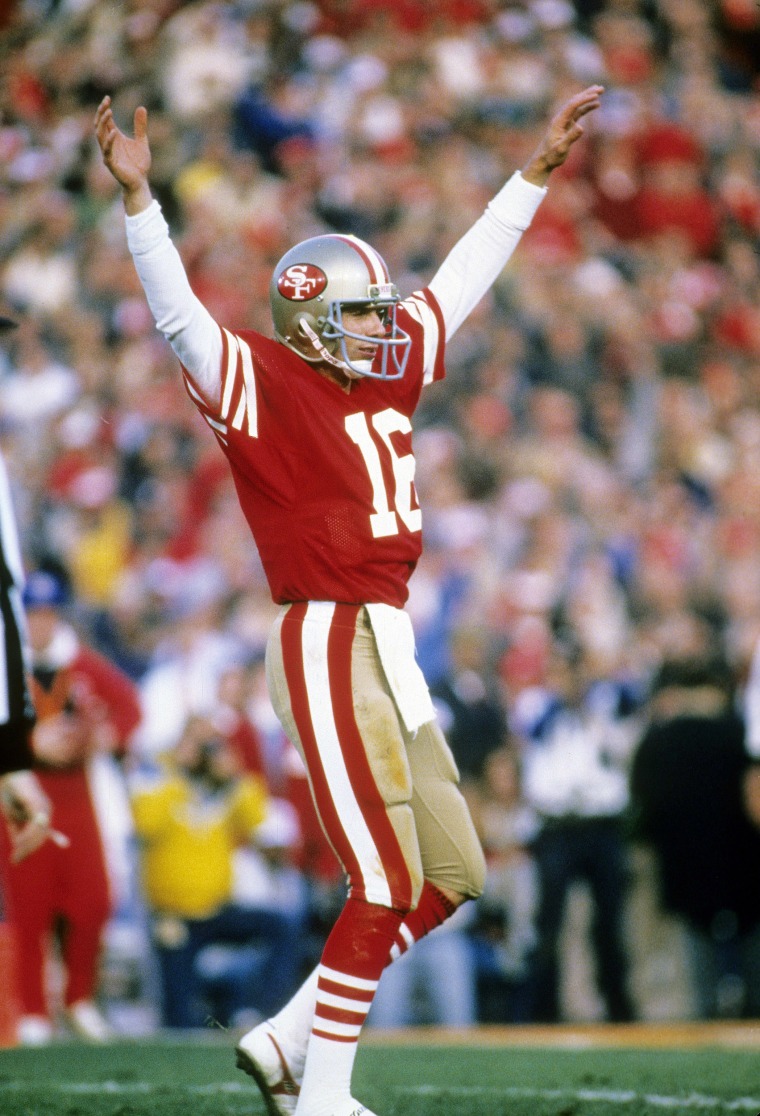 Montana, 66, explained why he wore the jersey for two Super Bowls during his visit to the 3rd hour of TODAY on March 17 with fellow NFL star Joe Burrow (they are both paid sponsors of Guinness).
As it turns out, his wife of 38 years, interior designer Jennifer Montana, was behind the jersey repeat, tucking the shirt in his bag as he headed to the 1989 Super Bowl.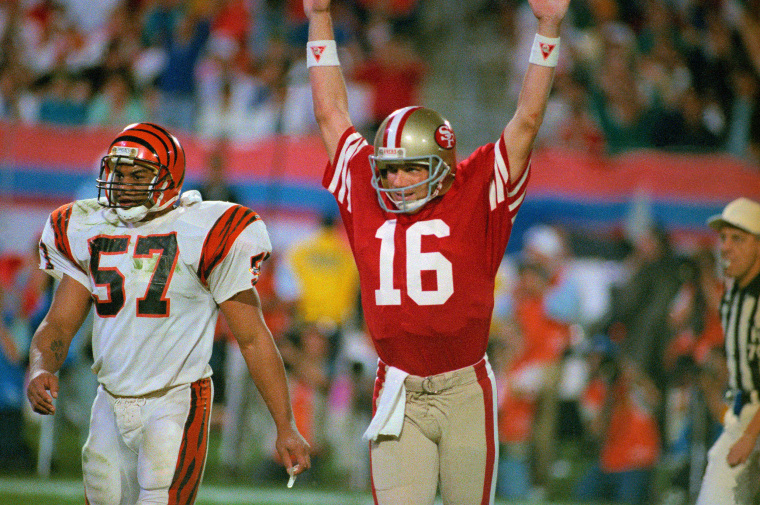 "When I get there, I open it up and … there was a little note saying something like, 'Hey, this was good luck for you last time. You might want to wear it again this time,'" Montana said.
He added that if you look closely at photos from the 1989 game, you can see that his jersey is slightly different from his teammates' uniforms.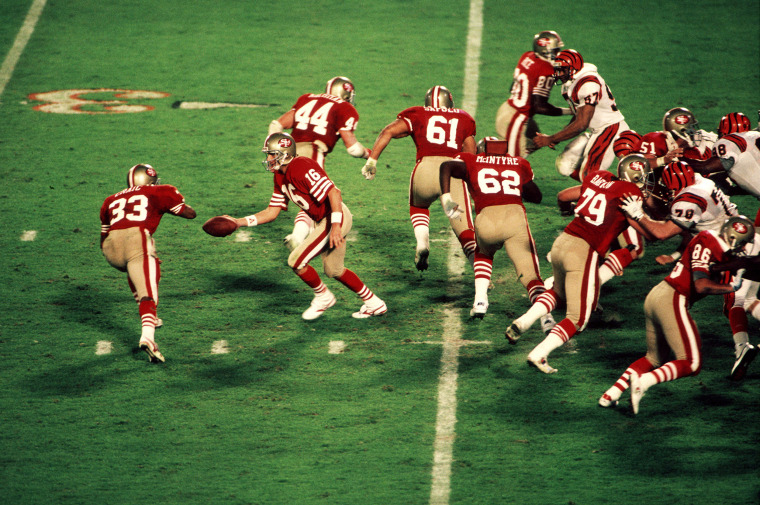 "You can see the difference when we're standing in the huddle … there's a picture as we're going out, the stripes are different on my sleeves (from) the rest of the guys standing next to me," he said. "So, I wore the same jersey twice in those two different Super Bowls."
That good luck charm from his wife definitely paid off, with Montana leading the Niners to a 20-16 victory against the Cincinnati Bengals.
"So your wife won Super Bowl 23," Craig Melvin joked.
"Yes, yes, she did," Montana replied.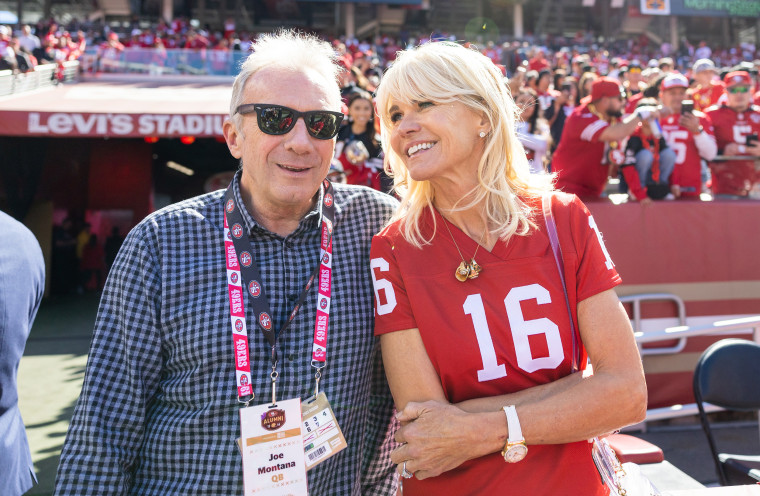 Montana's winning No. 16 jersey is still making history. It recently fetched just over $1.2 million at auction — the highest price of any NFL jersey ever sold, according to auction house Goldin.
Related: